/
Louisiana /
New Orleans /
Roof Tarping New Orleans
Roof Tarping in New Orleans
Serving the Northshore and Southshore areas including Metairie, Harvey, Kenner, Gretna, River Ridge & Westwego.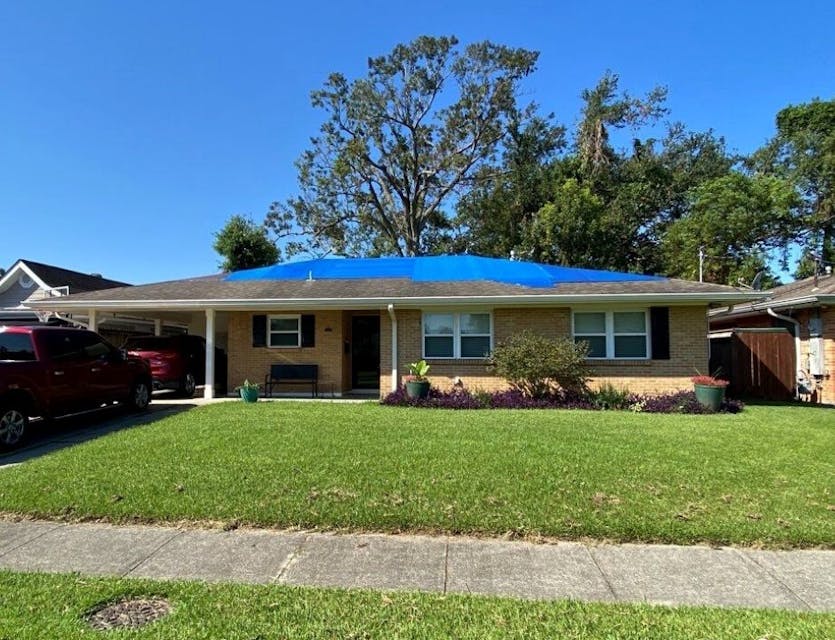 Expert Emergency Roof Tarping Service
Are you looking for expert Emergency Roof Tarping services in the New Orleans area? Storm Guard Roofing of New Orleans has been the leading provider of residential and commercial roof tarps in Southeast Louisiana for over a decade. We install the highest quality roof tarps at an affordable price. Contact us now to speak with a professional and schedule an immediate installation.
REQUEST A CALLBACK
Expert Roof Tarp Installers
When your home or business has suffered significant damage, we'll come to the rescue quickly and prevent further damage. We'll ensure that the tarp is large enough to keep your family and property safe until a permanent repair can be made.

We offer expedited service and our expert roof tarp installers are extensively trained to properly install emergency tarps to minimize further damage.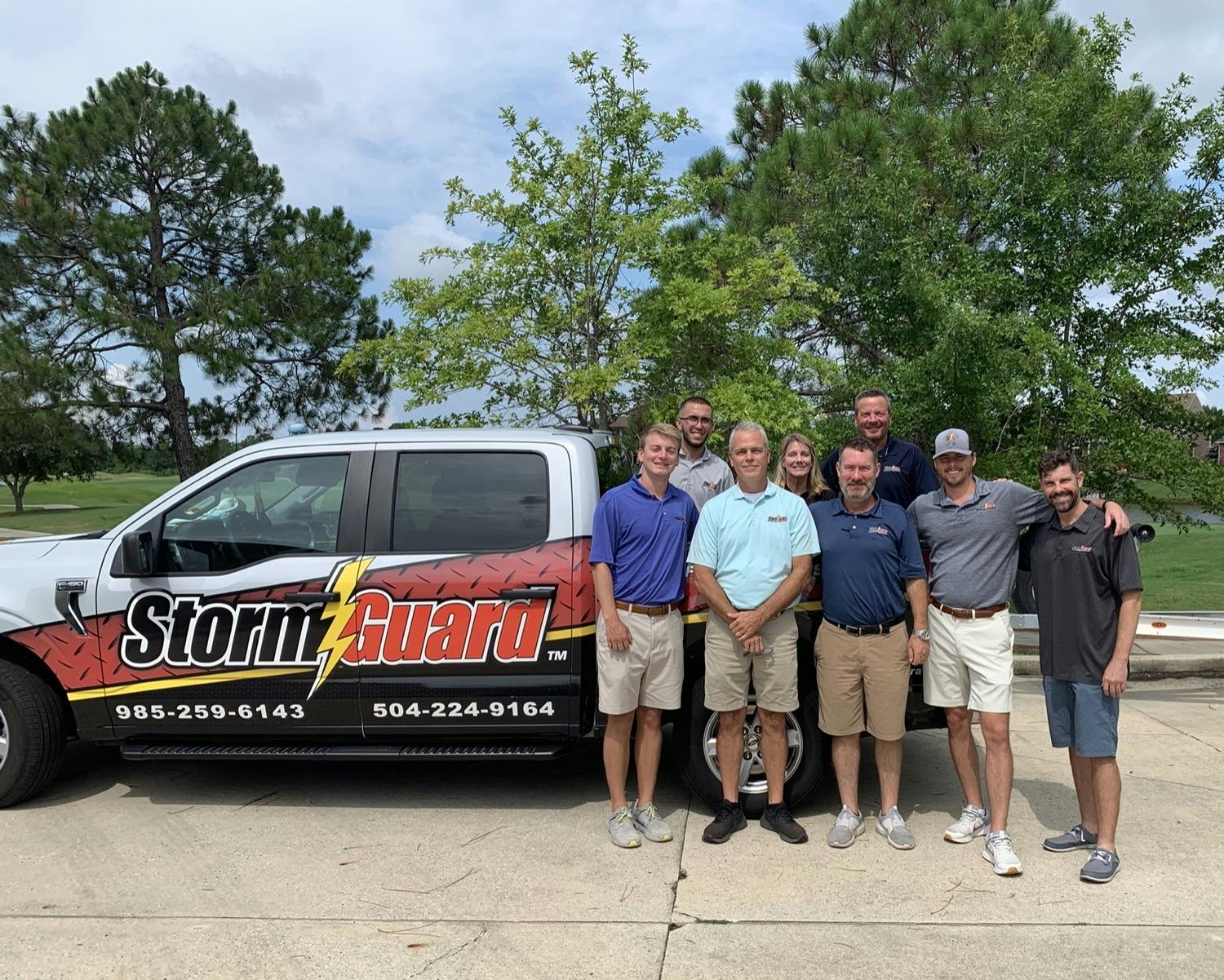 Does Your Insurance Require A Roof Tarp Installation?
After a disaster, many insurance companies require homeowners to hire roof tarp services to mitigate further damage. Reduce your liability by hiring an insurance-focused roofing company to install your tarp. Our professionals can help you ensure that you are abiding by your policy requirements and will help you navigate the entire insurance claim process from A to Z.
REQUEST A CALLBACK
Why Install A Roof Tarp?
New Orleans has experienced many catastrophic storm damages in recent years. When disaster strikes, without immediate protection of your roof, existing damage can often grow exponentially and lead to significant restoration costs. Here are a few reasons why it's advantageous to install a roof tarp with Storm Guard:
Protect your personal property from damage

Prevent further damage to your ceilings and drywall, and other structures of your home

Prevent damage to your structural foundation

Prevent damage to your electrical systems and mechanical equipment

Prevent damage to your plumbing and fixtures

Peace of mind knowing your property is protected

Prevent mold and mildew by keeping the moisture out

Help keep intruders and animals out of your home

Reduce your liability issues
Roof Tarping FAQs
Below is a list of our most frequently asked questions regarding roof tarps!
Why would I need a roof tarp?
Will a roof tarp protect my roof?
What are emergency roof tarps made out of?