/
Louisiana /
New Orleans /
Emergency Roof Repair New Orleans
Emergency Roof Repair in New Orleans
If you're located in New Orleans, it is important to choose an expert roofer who is familiar with the unique climate and weather patterns of the New Orleans area. Investing in emergency roof repairs can save you significant time, money, and stress in the long run, while also ensuring the safety and structural integrity of your property.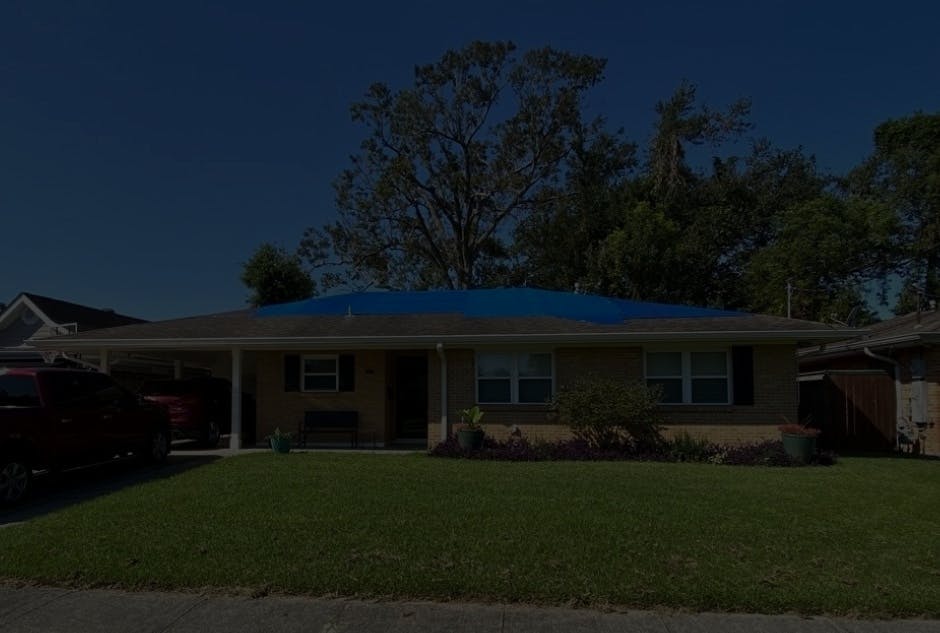 Emergency Roof Repair Services
To ensure that your emergency roof repair needs are met quickly and efficiently, it's important to seek the services of an expert roofer. An experienced roofer will have the necessary tools and knowledge to assess the damage to your roof and provide the appropriate repairs. They will also be able to provide you with guidance on how best to prevent future damage to your roof, such as regular maintenance and inspections.
free roof inspection
Emergency Roof Repair You Can Trust.
Searching for a reputable roof repair company in New Orleans can be difficult. At Storm Guard Roofing of New Orleans, we take immense pride in the reputation we have built over the last decade. We've served thousands of happy customers throughout Southeastern Louisiana over the years and we continue to work hard every day to live out our core values and provide our customers with unparalleled service.

When you do business with us, you'll always get honest advice, clear and transparent communication, superior workmanship, and best-of-class customer service - and that's our promise to you! So if you're looking for an experienced partner to handle your roofing needs, contact us today!
FREE ROOF INSPECTION
3 Signs You Might Need an Emergency Roof Repair
Damaged shingles, which might cause water damage inside your home

Cracked or missing tiles that is causing leaks within your home

Structural roof damage that might be weakening your home's overall structure
Do I need an emergency roof repair?
If you're experiencing a sudden leak or damage to your roof, then you may need an emergency roof repair. Weather events, such as heavy rain, strong winds or hurricanes, can cause significant damage to your roof that requires immediate attention. Ignoring the problem can lead to further damage to your property, such as water damage or mold growth, which can result in expensive repairs down the line.
free roof inspection
Appointments with a New Orleans Emergency Roof Repair Consultant
100+ Five-Star Reviews from
Roof Repair Customers In New Orleans
See what our customers in the New Orleans, LA area have to say about their roof repair experience with us!
Job was completed in a timely manner and was well supervised. Job site cleaned thoroughly after completion. Quality work. Highly recommended!

I could not have hired a better contractor to get my house back to normal after hurricane Zeta. The team at Storm Guard were responsive, professional, and accurately quoted the job. Not only did they do great work, but helped me navigate the insurance claims process and were with me every step of the way.

I cannot say enough about this company. I first met them a year ago when they came out to do a free roof inspection. They helped me with filing my insurance claim. Then when my claim was denied, they stuck with me for the next year while I filed two appeals. Tommy stayed in touch and assured me that he wasn't going anywhere. Finally, after a year, our claim was approved and this month Storm Guard installed our new roof. It is beautiful! If I ever have to put another roof on my house, no one will touch it except Storm Guard!

Roof Repair FAQs
Frequently asked questions about roof repair services!
How do I know if I need a roof repair?
Will insurance cover a roof repair?
How can I avoid roof damage?