Storm Guard of Spring
Professional roofing and restoration service experts you can trust.
Serving Montgomery, Grimes, Harris & Surrounding Areas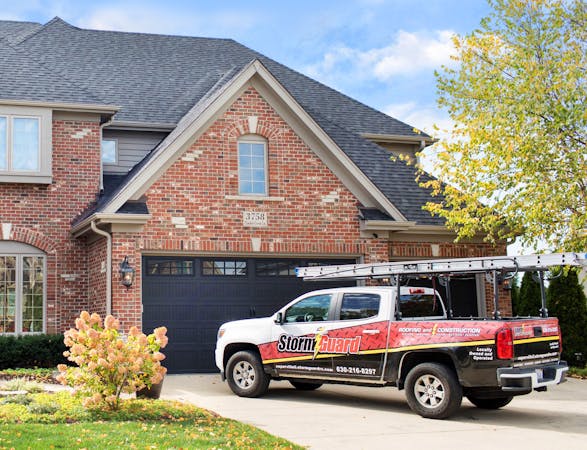 HASSLE-FREE RESTORATION IN SPRING
One contractor for all your repair needs.
If you're looking for residential or commercial exterior restoration services in Spring, we're here to help.
schedule free inspection
Services We Provide
Storm Guard of Spring provides expert roof repair, siding, windows, gutters, and painting for your home or business in Montgomery, Grimes, Harris & surrounding areas.
request a free estimate
What Our Customers Are Saying
Customers from Spring have had wonderful experiences using Storm Guard. Here's some of their feedback:
Tyler Diaz did a great job with our new roof! From showing us what colors were available to helping us get our color choice approved by the Woodlands Home Owners Association. Very professional and always available and happy to help!

I had a wonderful experience with the company. Priscilla maintained excellent communication about any questions I had even before me finalizing the approval to replace my roof. The service was completed and even then she did a follow up with concern to make sure we were taken care of.

Very professional , friendly, easily to deal with and understanding people. We want to give a big thanks to Tyler Diaz, to Carlos and to the Storm Guard family for a such of good job that they had completed for us!

We Specialize in Insurance Claims
Filing an insurance claim can be a trying task. To alleviate the stress, Storm Guard will assist you during the insurance claims process.
get started today
Experience you can trust
THE STORM GUARD DIFFERENCE
We're licensed and insured and offer services throughout Spring, Texas. We stand behind our work with a five-year labor warranty.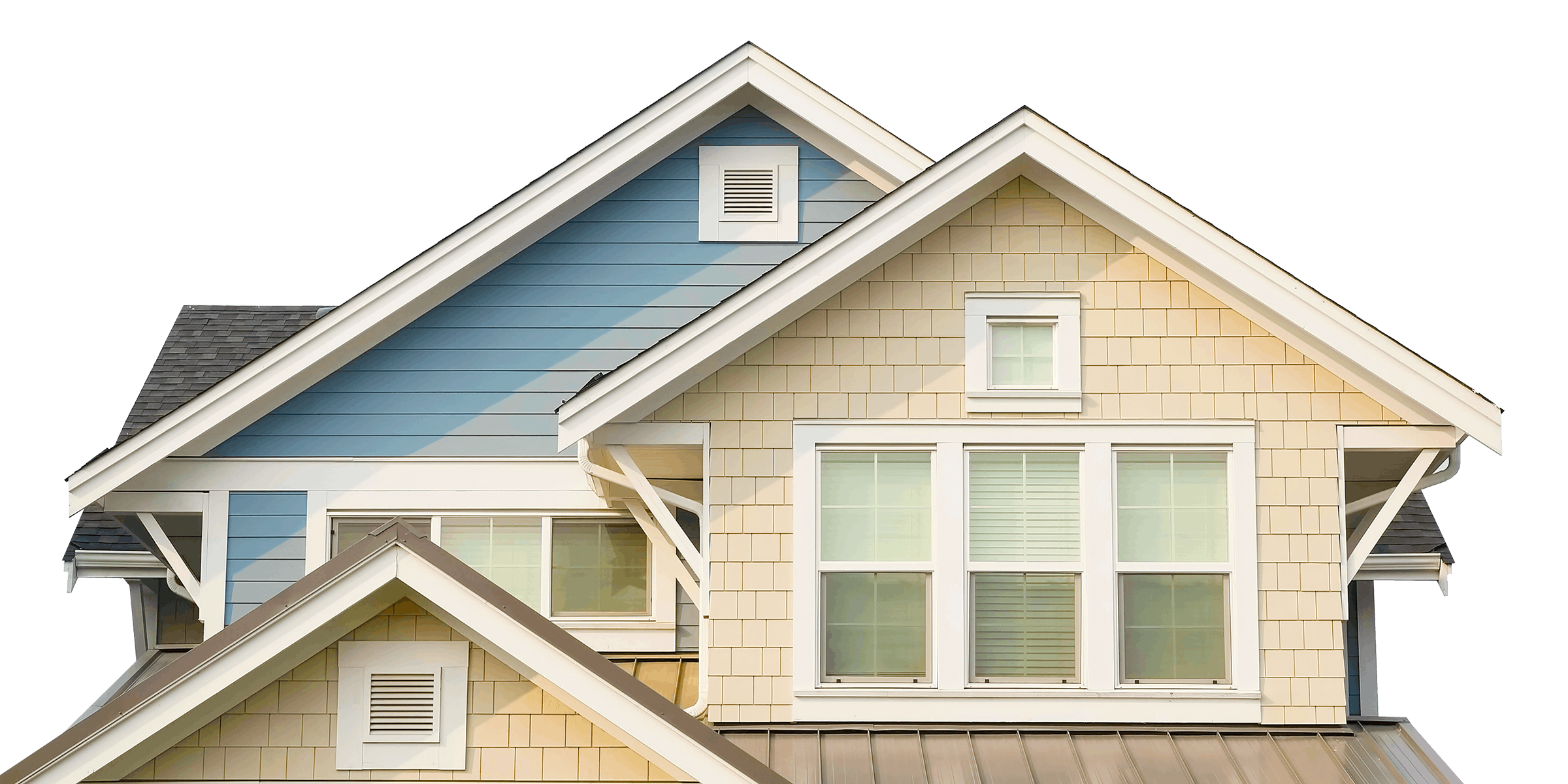 Why Trust Storm Guard?
Honesty & Integrity
We're Honest To A Fault - We Do The Right Thing
We Follow Through & Honor Our Contracts
No Scams. No Fraud. No Bad Workmanship
We Do It Right - Or We Don't Do It
Honest Assessments Guaranteed
Reputation & Experience
20+ Years Experience
Consistent 5 Star Ratings & Reviews
A+ BBB Rating
Helpful, Knowledgable Sales Team
Expert Project Managers, Highly Trained Workers
Rigorous Procedures w/ Proven Methodology
Committed to Safety
Personalized Customer Service
Areas We Serve
With our home office conveniently located in Spring, TX, we can serve the entire Greater Spring area. Our team members are your neighbors, so we can get to you quickly in your time of need. Call us if you need expert roof repair, siding, windows, gutters, and painting in the following locations:
Certifications & Affiliations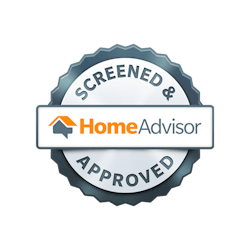 Testimonials
What Our Customers Are Saying
Roofing Services for Erica Johnson

Great experience with Tyler from StormGuard. Very professional and easy to work with. false

Siding Installation for Robert Bordei

Great company! Knowledgeable, transparent and honest. The work they perform is fast and of a high quality. I would like to especially thank Tyler (sales) for his instrumental support and help during the entire process. I would also like to thank to Jose (execution) and Carlos (owner) for the excellent work and final result.

Exterior Restoration Services for Donald Calvin

Pricilla Smith was quick to set up an appointment to run the drone over my roof. Then in a few days came by to share the results. Her assessment was technically sound and educational. She shared the pros and cons of acting now and left the decision up to me. Looks like the kind of people I want to deal with. Don C false

Property Damage Services for Thurman Rickerson

Jacob & Jose walked us through the entire process. They kept close contact with the crew & responsive to any questions we had. false

Residential Siding Installation for Brenda McAninch

Storm Guard was recommended to me by my daughter who had just had her roof done by them. Tyler Diaz came over, and I was very impressed with his presentation. He had pictures of the shingles they would use as well as each step the workers would take. Tyler was very professional and even applied with my HOA so I woul dn't have to bother. I would definitely use this company again.

Roofing Restoration for Mariana Manescu

Very professional , friendly, easily to deal with and understanding people. Tyler Diez came to our house and presented us the opportunity to have our roof examined and analyzed and took pictures with the drone and explained what the conditions are. We took one of the best decisions and decide that trust Storm Guard and the process began. They contacted the Township, applied for the permit and asked us when it's a good time to replace the roof. We analyzed the weather forecast and pick the time and in 2 days our house had a brand new roof on. Tyler gave us access through the website and we were able to see the entire process of the replacing and we were able to see the quality of materials that were used. We have pictures in our possession and we can proof that our roof was completed by the construction code. Storm guard also sent to our Insurance pictures from the construction process and we NEVER have any questions from them. The team also cleaned the debris from around the house and answer our questions. We want to give a big thanks to Tyler Diaz, to Carlos and to the Storm Guard family for a such of good job that they had completed for us!

Window Replacements for Otis Schilling

Tyler Diaz did a great job with our new roof! From showing us what colors were available to helping us get our color choice approved by the Woodlands Home Owners Association. Very professional and always available and happy to help! false

Gutter Installation for Nick Catechis

I had the opportunity to meet with Priscilla to discuss options for replacing my roof. She promptly arrived at our scheduled time, and was extremely knowledgeable on materials, processes, and insurance claims. I am excited to see my new roof! false

Residential Painting Services for jeff pinkerton

Storm Gaurd did the roof replacement on my home following a hail storm. They were friendly, responsive and worked with my schedule. Tyler Diaz went above and beyond to insure that we had a positive experience. He walked us through the entire process and met the adjuster for the inspection. (Tyler even went on the ro of and walked the exterior with the adjuster to make sure all damages were captured in the report). The crew was professional and finished the job in just over one day. They even repaired a small area in my interior ceiling that was unrelated to the storm damage. The roofing crew was careful to protect the landscaping and cleaned/swept up everything before leaving. I was very happy with Storm Gaurd and the customer service provided by Tyler and his team. I would definitely use them again.

Emergency Tarping Services for Rachel Reyes

Tyler was very professional and knowledgeable about the roof. He kept in contact with me through the whole process. It was stress free. false

Window Installation for Roger Ingersoll

Worked closely with Tyler Diaz who was very responsive. An unexpected problem developed when a roofing nail punctured an air conditioning line in the attic. Turns out local building codes have been revised since our home was built which avoids such problems in newer homes. Fortunately StormGuard worked an acceptable resolution to the problem quickly. All in all I had a very favorable experience

Gutter Repair for Patrick Harper

I had a wonderful experience with the company. Priscilla maintained excellent communication about any questions I had even before me finalizing the approval to replace my roof. The service was completed and even then she did a follow up with concern to make sure we were taken care of. false

Residential Painting Services for Zenaida Berg

A trustworthy and fully insured family owned local franchise who always puts our customers first!! false

Window Installation for Ginette Diaz

We are so grateful to Carlos, Jose and Tyler. They were excellent from the start to the end and even after that They took care of everything we needed to do with the insurance company and HOA. The only thing we had to do was call the insurance company and email the papers Tyler gave to the HOA. Their crew were very polite, knowledgeable, and punctual. The roof was done when they told us and in the time frame that was promised. Carlos addressed right away all the concerns or questions during the process. When they finished and left, everything was picked up very well. Carlos and Jose explained absolutely everything in such detail that there wasn't any room for doubt about how well the job was going to be done. We recommend Storm Guard 100%.

Window Installation for Debbie Napier

Carlos, with Storm Guard, is very knowledgeable, honest, easy to work with, and does outstanding work. This was my first time to work with him but I guarantee it will not be my last! It is so nice to have someone you know you can trust, especially in the roofing business! false

Property Damage Services for Samuel Álvarez

I recommend Storm Guard, the team that helped me replace my roof was very professional. They explained every detail, walked me thru the process, helped with banking and insurance companies and was very happy with recommendations and finishing of the work. Thank you!! false

Gutter Repair for Susan Palmer

I'm really glad I chose Storm Guard. They helped me understand every step of the way, from initial inspection, to laying the roof, to final inspection. They also worked well with my insurance company, following their instructions to the letter. A special shout out to Jose and Carlos. You made something normally so c omplicated a lot simpler. A Great job! Thank you! S. Palmer

Roofing Restoration for Eric Canales

Good honest people who really care about doing quality work. false

Window Replacements for Lucinda Stevens Treadway

We had a very positive experience with Storm Guard. They were very professional, easy to work with and followed through on promised work. They were able to complete our roof in one day with a large crew who worked hard and efficient. We had contracted Storm Guard to complete other tasks as well. They replaced our gu tters and although supplies were limited they kept us informed and worked to find needed parts throughout the area. Any issues or concerns we had they addressed immediately. We worked with Tyler as our salesperson and he followed up well and made sure we were happy with the project. I would recommend Storm Guard for your roofing needs!

-

Lucinda Stevens Treadway

Roofing Services for Christopher Carpenter

Without a doubt, the best choice! my neighbor decided to go a different route and totally regrets it. HOA is all over her. StormGuard makes sure to work with your HOA. No nastygrams later... and no hassle up front. Don't go with anything less just because some other guy is willing to commit insurance fraud over a de ductible! This is your Home.... this is where doing things the right way makes a big difference!

Residential Painting Services for Myrla Menn

They were so easy to work with, honest and reliable. I really appreciated how quick and efficient they were. They evaluated and repaired parts of my roof and did some work inside the house and we are beyond satisfied with it all. false

Emergency Tarping Services for Frank Tran

I had StormGuard Roofing and Construction Company to replace a new roof. Jose Goldman, a project manager was great and always available for any questions. He explained every step of the roofing installation process and demonstrated all materials that they might use for a new roof. When it was time to have the roof i nstalled, everything happened on the schedule; the roof looked great. I highly recommend StormGuard Roofing and Construction Company.

Window Installation for Diane Spurlin

Very satisfied I recommend them highly false

Gutter Repair for Gina Oliver

Although I did not get to use their services because my money was tied up with another contractor, they graciously came out and gave me a quote. They offered solutions and ideas on how to resolve my construction issues. I really appreciated their time and effort to help me with my construction issues. GREAT FOLKS! false

Property Damage Services for David Zimmermann

Honest. Responsive. Prompt. And attentive. They have worked on at least seven of the houses in our neighborhood, including my own--and the difference is striking. Professional and quick, these guys do incredible work. Perhaps most important, they are trustworthy and reliable. I have asked them to meet with my son to look at his roof.

Siding Installation for Chris Bosley

The team at StormGuard did a phenomenal job on our roof replacement. They were in constant contact with us through the entire process including detailed pictures of everything that was done. They took great care in protecting flowerbeds. They even spent extra time going over the entire property with magnets to pick up as many nails as possible. If your looking for a thorough and high quality roofing company Storm Guard is the way to go!

Exterior Restoration Services for Mike Riba

Roof replacement. Very professional, excellent customer service and quality work. Very good communication throughout the process, made it easy handling paperwork and working with insurance company. No heavy or high pressure sales pitch. false

Siding Installation for Ginette D

Storm Guard replaced our roof. We are so grateful to Carlos, Jose and Tyler. They were excellent from the start to the end and even after that They took care of everything we needed to do with the insurance company and HOA. The only thing we had to do was call the insurance company and email the papers Tyler gave to the HOA. Their crew were very polite, knowledgeable, and punctual. The roof was done when they told us and in the time frame that was promised. Carlos addressed right away all the concerns or questions during the process. When they finished and left, everything was picked up very well. Carlos and Jose explained absolutely everything in such detail that there wasn't any room for doubt about how well the job was going to be done. We recommend Storm Guard 100%.

Exterior Restoration Services for j l

Bottom Line Up Front: I would highly recommend Storm Guard of Spring. Jose was extremely professional and responsive throughout the entire process. Either Jose or the owner was with us at every step of their transparent process. It really was very easy. The crew was very efficient and the replacement parts and upgra ded materials are such an improvement. We were lucky to replace the roof when we did. We learned the builder had cut some corners and we avoided significant damage.

Roofing Restoration for Susan Palmer

I really glad I chose StormGuard. They helped me understand every step of the way, from initial inspection, to laying the roof, to final inspection of the roof. They also worked well with my insurance company, following their instructions to the letter. A special shout out to Jose and Carlos. You made something norm ally so complicated a lot simpler. A Great job! Thank you! Susan