/
Louisiana /
New Orleans /
Roof Repair New Orleans
Roof Repair in New Orleans
For over a decade, Storm Guard Roofing of New Orleans has been recognized as the leading residential roof repair contractor in New Orleans. We have extensive experience working with all types of roofs including shingles, tile, slate, and metal roofing. Contact us today for a free roof inspection!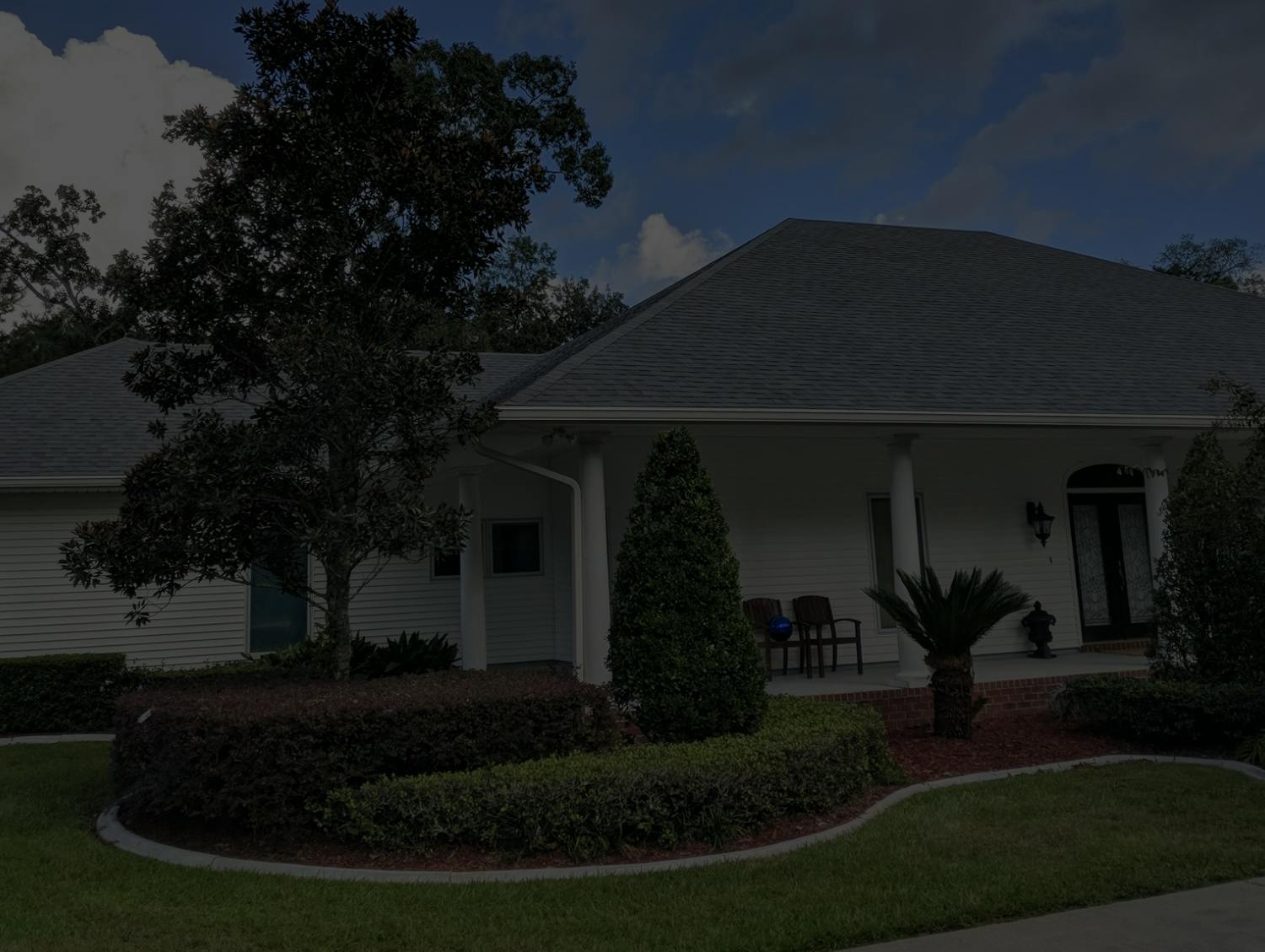 Professional Roof Repair Services
At Storm Guard Roofing of New Orleans, we make it our mission to repair leaks and damaged roofing material quickly and effectively. We will replace the flashing, substrates, or other materials necessary for a successful fix with an industry-leading workmanship warranty, which is something few New Orleans contractors provide. If you believe your roof may need repairs, contact us today for a free damage assessment!
free roof inspection
Minor vs. Major Roof Repair
Minor roof repairs are generally much smaller fixes that can be done quickly and with minimal materials, such as patching a single section of asphalt shingle or repairing a small leak. Major roof repairs involve replacing larger sections of the roof, such as entire sheets of plywood or even re-roofing the entire structure.
Minor Roof Repair

Major Roof Repair
Minor Roof Repair
Minor roof repairs are relatively simple to complete and involve materials like asphalt shingles, roofing nails, roofing tacks, and sealants. First, one of Storm Guard of New Orleans' experienced roofers will inspect the area for damage and determine the size of the repair needed. We will then remove old shingles from the area and cut new ones to size.
Request Consultation
Roof Repair You Can Trust.
Searching for a reputable roof repair company in New Orleans can be difficult. At Storm Guard Roofing of New Orleans, we take immense pride in the reputation we have built over the last decade. We've served thousands of happy customers throughout Southeastern Louisiana over the years and we continue to work hard every day to live out our core values and provide our customers with unparalleled service.

When you do business with us, you'll always get honest advice, clear and transparent communication, superior workmanship, and best-of-class customer service - and that's our promise to you! So if you're looking for an experienced partner to handle your roofing needs, contact us today!
FREE ROOF INSPECTION
6 Signs You Might Need a Roof Repair
Moss/algae growth on the roof

Blistering paint on ceilings or interior walls
Do You Need Roof Repair or Roof Replacement?
The best way to determine if your roof needs repair or full-on replacement is with a comprehensive inspection. Our expert roofing consultants will thoroughly assess the state of your roof and provide you with an extensive report, including photos documenting any damage found.
free roof inspection
Appointments with a New Orleans Roof Repair Consultant
100+ Five-Star Reviews from
Roof Repair Customers In New Orleans
See what our customers in the New Orleans, LA area have to say about their roof repair experience with us!
Job was completed in a timely manner and was well supervised. Job site cleaned thoroughly after completion. Quality work. Highly recommended!

I could not have hired a better contractor to get my house back to normal after hurricane Zeta. The team at Storm Guard were responsive, professional, and accurately quoted the job. Not only did they do great work, but helped me navigate the insurance claims process and were with me every step of the way.

I cannot say enough about this company. I first met them a year ago when they came out to do a free roof inspection. They helped me with filing my insurance claim. Then when my claim was denied, they stuck with me for the next year while I filed two appeals. Tommy stayed in touch and assured me that he wasn't going anywhere. Finally, after a year, our claim was approved and this month Storm Guard installed our new roof. It is beautiful! If I ever have to put another roof on my house, no one will touch it except Storm Guard!

Roof Repair FAQs
Frequently asked questions about roof repair services!
How do I know if I need a roof repair?
Will insurance cover a roof repair?
How can I avoid roof damage?