/
Pennsylvania /
Ches-Mont PA
Storm Guard of Ches-Mont PA
Professional roofing and restoration service experts you can trust.
Serving Chester & Montgomery Counties including Pottstown, Collegeville, Phoenixville, King of Prussia, Lansdale, Exton & Surrounding Areas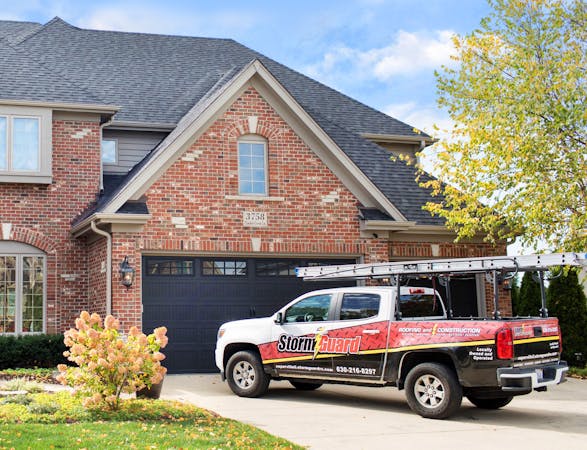 HASSLE-FREE RESTORATION IN CHES-MONT PA
One contractor for all your repair needs.
If you're looking for residential or commercial exterior restoration services in Chester County & Montgomery County, we're here to help.
schedule free inspection
Services We Provide
Storm Guard of Ches-Mont PA provides expert roof repair, siding and gutters for your home or business in Chester County & Montgomery County.
request a free estimate
Visit our Interactive mapping portfolio of previous jobs that we have completed throughout our local area. Filter by shingle type, colors, location and photos.
View Projects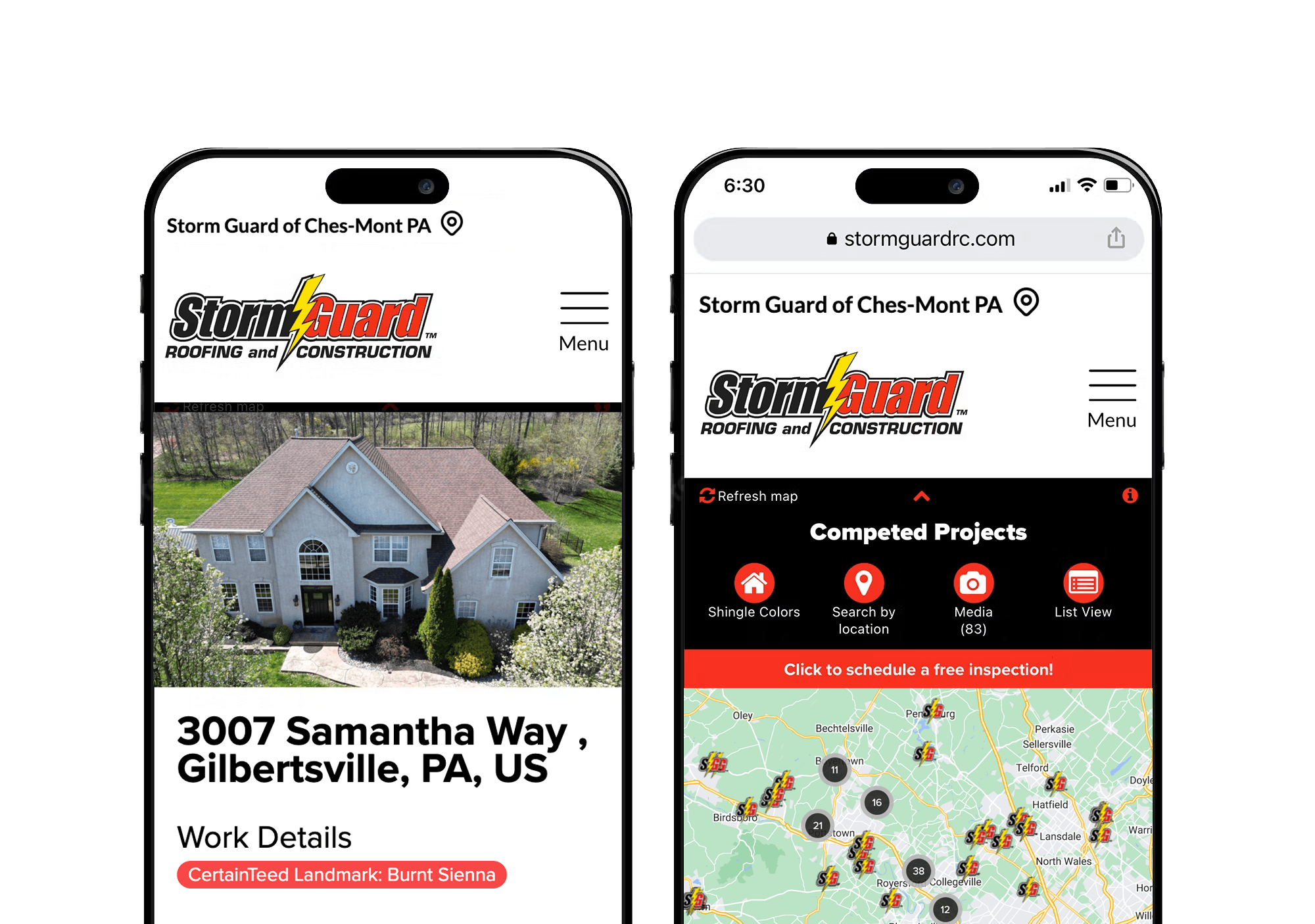 What Our Customers Are Saying
Ches-Mont PA customers have had fantastic experiences using Storm Guard. Here's what they have to say.
We cannot say enough good things about Storm Guard! All the workers were professional and did a great job with the roof! They also cleaned up after themselves, with very little evidence that the old roof was removed and replaced. They are professional, responsive, and provide high quality service.

Storm guard was awesome. Replaced my roof through my insurance company and made the entire process quick, easy and painless. My roof looks great and I couldn't have asked for a better experience.

James Gregory from Storm Guard, Rob and all the installers did an amazing job on my roof replacement. I can't believe how quickly they removed the old roof and installed the new one. I'd recommend Storm Guard to anyone that needs a roof replacement.

Why We're Different
Storm Guard of Ches-Mont PA is your local expert in roofing, roof repair, siding, windows, gutters, and painting for your home or business. Reach out today by calling 610-750-9718.
Experience you can trust
THE STORM GUARD DIFFERENCE
We're licensed and insured and offer services throughout Chester County & Montgomery County. With a five-year warranty on labor, we confidently stand behind our work.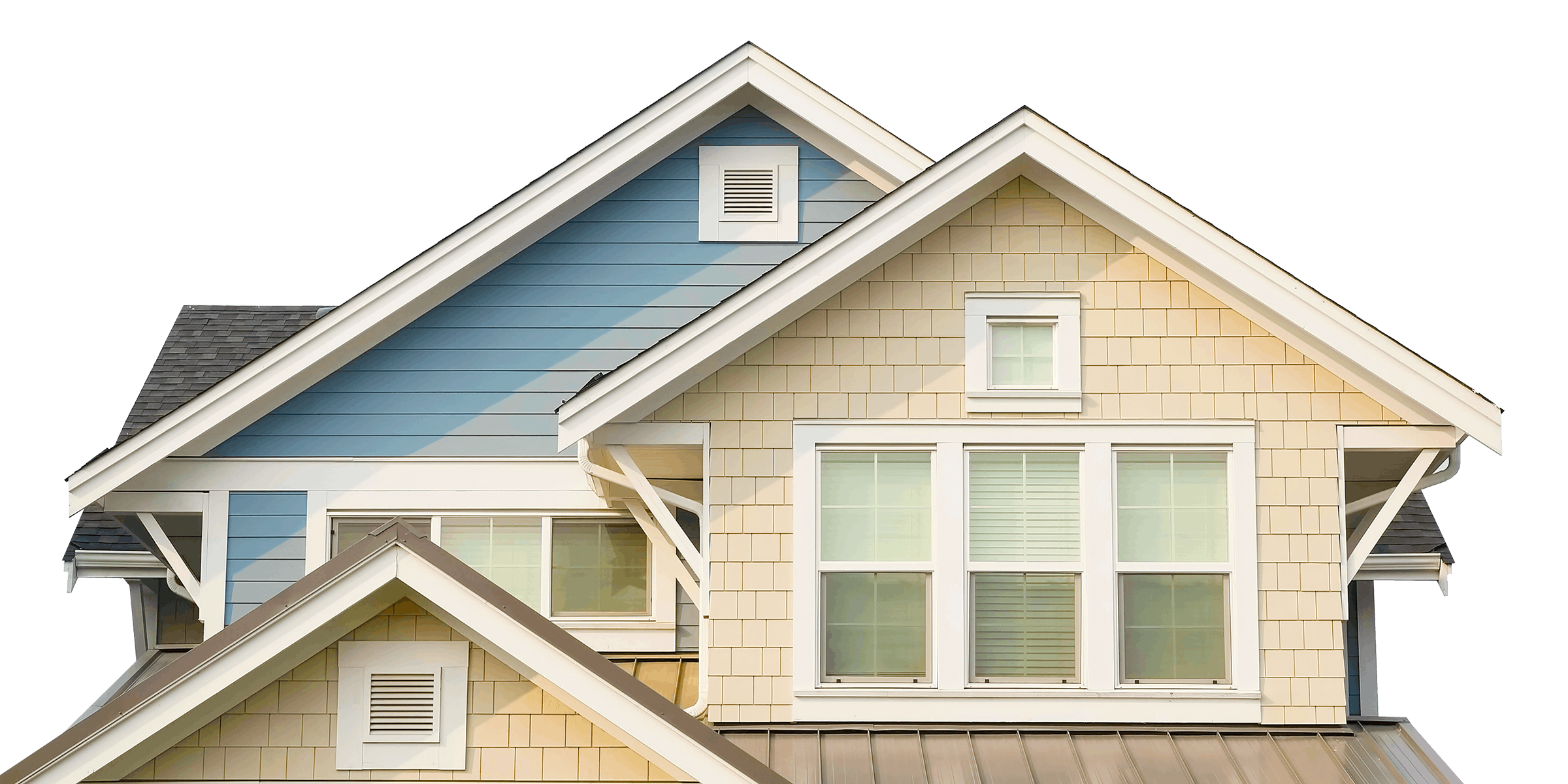 Why Trust Storm Guard?
Honesty & Integrity
We're Honest To A Fault - We Do The Right Thing
We Follow Through & Honor Our Contracts
No Scams. No Fraud. No Bad Workmanship
We Do It Right - Or We Don't Do It
Honest Assessments Guaranteed
Reputation & Experience
20+ Years Experience
Consistent 5 Star Ratings & Reviews
A+ BBB Rating
Helpful, Knowledgable Sales Team
Expert Project Managers, Highly Trained Workers
Rigorous Procedures w/ Proven Methodology
Committed to Safety
Personalized Customer Service
Areas We Serve
With our home office conveniently located in Pottstown, PA, we serve Chester County & Montgomery County. Contact us today if you need expert roof repair, siding and gutters for your home or business in the following locations:
Certifications & Affiliations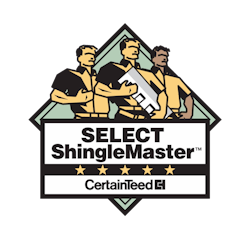 Testimonials
What Our Customers Are Saying
Roofing Contractor for Lt1bw

Storm Guard replaced my roof of 18 years. From the start of the process to the finish, they were 100% engaged to include helping me with the insurance claim. They were extremely responsive to any questions I had and interfaced very well with my insurance company. I would recommend them to anyone who needs roof repai rs or a full roof replacement. Great job Storm Guard Roofing and Construction.

Roofing Services for James Gartshore

James stopped by and offered a free roof inspection following a hail storm earlier this spring. I ended up qualifying for a full roof replacement through insurance. James made the process easy and Rob did an awesome job on the actual roof work. Looks great and will last forever! false

Roofing Company for Nikki Adams

Storm guard was awesome. Replaced my roof through my insurance company and made the entire process quick, easy and painless. My roof looks great and I couldn't have asked for a better experience. false

Roof Contractor for Kevin Rathgeber

I had a leak in my roof and called Stormguard based on the research I did online and I was not disappointed. James came out to inspect the roof and found hail damage. He was very helpful and answered all of my questions. I ended up filing a homeowners insurance claim due to the hail damage and Stormguard replaced my roof. When it came to the project planning phase, Rob was extremely helpful and made the process very easy. No more leaks and the roof looks great! I highly recommend Stormguard to anyone that is dealing with potential wind/hail/etc. damage.

Roof Repair for Tom Edinger

Excellent! I never answer the door when I am not expecting someone. Saw the work they did for my neighbor and made it a point to speak with them. James and Rob were very responsive and everything went smoothly. Very friendly and professional false

Roofing Contractor for Malcolm Smith

Very good experience with Storm Guard. Thank you for taking care of our roof in a timely manner. I would recommend them. false

Roofing Services for Juan Pitre

Great company to deal with. Our new roof looks amazing. Thank you James and Rob for making the process easy. false

Roofing Company for Kathy Tini

I could not have been happier with the lengths this company went to (James) to make this all happen for me. A terrific company to do business with and would definitely recommend them for your roofing needs! Thank you Rob and James!Services: Roof installation, Roof inspection false

Roof Contractor for Frank Wolfe

James Gregory from Storm Guard, Rob and all the installers did an amazing job on my roof replacement. The whole experience from working with my insurance company, picking my new roof, (Thank You James), to quickly scheduling and installing the new roof, (Thank you Rob and your team). I can't believe how quickly they removed the old roof and installed the new one. I'd recommend Storm Guard to anyone that needs a roof replacement.

Roof Repair for Michael Lee

We used StormGuard recently, and recommend them WITHOUT RESERVATION!! From the moment we met Rob and Jeremy, we knew we were in good hands. They are fully customer-focused, and worked with us to ensure that we understood the scope of work, the materials to be used, the price, and exactly how the job would be complet ed. Furthermore, they contacted us frequently during the prep phase, and were actually on the job (and on the roof!) when the contractors did the work. And, the contractors they use (different ones according to work being done, e.g. their belief is that no one can be good at everything) are specialists. And, what a great experience - every worker was polite, extremely focused, and very aware of how their work would affect neighbors (where they parked their vehicles, keeping noise down, etc.), and their cleanup was simply impeccable!! And oh, I say all this knowing that I DID NOT use Storm Guard the first time around! I chose a lower bidder and learned, the very hard and expensive way, that "you get what you pay for." The company I chose was just horrible, and after nearly 4 months of haggling, I called Rob and they picked up where they left off, never once saying "I told you so!!!" Jeremy and Rob created a renovation plan which was focused not only on quality, but also on cost-effectiveness, since I had lost considerable money with the first company. We are simply delighted with their work on our behalf. One more thing. When the gutter people finished up for the day, the dumpster had already been removed, so they left about a half pickup load of debris neatly piled on our side lawn. I was somewhat disappointed, but figured I'd just put it out with our regular trash. Then, the next day, without notice Rob, THE OWNER, pulls his truck into the driveway, loads the debris and rakes the lawn clean, and leaves! No grandstanding. Just got the job done!! Storm Guard has my phone number, and if anyone has specific questions about the scope of our work, etc., they will give it to you so we can discuss your issues. My way of not only saying thanks to Rob and Jeremy, but also to help someone else avoid the negative experience I had the first time around!! Michael J. Lee Royersford, PA

Roofing Contractor for Bhavesh Shah

Rob & team were very responsive and did an excellent job replacing our entire roof. They also removed our old attic fans and installed a new one. Thank you Storm Guard for the excellent work. false

Roofing Services for Ric Thomas

Great serviceServices: Roof installation, Roof inspection, Storm / wind damage roof repair false

Roofing Company for Amber Wojton

We cannot say enough good things about Storm Guard! My husband and I are recently new homeowners and had concerns regarding our roof (original to the house). Jeremey came out, inspected the roof, and walked us through the process of filing an insurance claim. He came to the appointment with the insurance inspector a s well. He was so knowledgeable and truly made us a feel that we were his priority. Our roof was covered under our insurance and was able to be scheduled to be replaced. Rob came out to talk with us prior the day prior and was also there the morning of the installation. All the workers were professional and did a great job with the roof! They also cleaned up after themselves, with very little evidence that the old roof was removed and replaced. We are very thankful to Storm Guard and would highly recommend them to everyone! They are professional, responsive, and provide high quality service.

Roof Contractor for Shawn Benfield

If you want to see how professionals work, call Storm Guard and ask for Rob. He's the best in the business hands down. You'll be glad you did. I personally have recommended his services to family and friends several times over. Thanks again Rob!! false

Roof Repair for Bill Karaffa

From the first day until the last nail was picked up Rob and his crew were nothing but professional. Storm Guard went above and beyond even dealing with other contractors (window) on our behalf to make sure that everything was completed in a professional manner. this was a major project for us (roof, Siding and wind ows) and with the exception of the windows (other contractor), every issue was addressed. I highly recommend Storm Guard to anyone looking for a top notch company. We would definatly use them again. Thank you Rob for an exceptional job on our home.

Roofing Contractor for Nick Ricci

From start to finish, great company to work with. From the initial roof inspection with James, sales with Jeremy and final installation with Rob and his crew, process could not have gone any smoother. Roof looks great. false

Roofing Services for P Luza

Great company to work with! Storm Guard did a great job with my roof and sidings. The whole experience was outstanding, from the first initial inspection with James to working with insurance and the final replacement of my roof and sidings. Storm Guard helped me through the entire process. Rob and crew did a great j ob with the installation and clean-up. I rarely give reviews online but made an exception to thank Storm Guard for their amazing service. I would highly recommend their services to anyone!

Roofing Company for kina pass

The Storm Guard team was fantastic! Was contacted the day after I asked for a quote and they took care of everything from there including helping with the insurance paperwork. As you can see, have a larger home and they finished the job in one day, a high-performing well coordinated team! false

Roof Contractor for Jim Cain

Storm Guard was a trusted advisor throughout the entire process of replacing our roof. From initial inspection, to navigating insurance, to a thorough job by his crew, we are thrilled with the finished product. I highly recommend Storm Guard for any roofing or construction needs. false

Roof Repair for Molly Dixon

Professional and knowledgable. They have a thorough process to ensure no details are missed. They walk you the process and handle all the insurance concerns and communication. So glad I called them. My roof and gutters look great! false

Roofing Contractor for Judy Cogdill

Storm Guard was very efficient, polite, and hard working. The got to my room quickly and cleaned up well when finished. Rob made the whole roof replacement experience easy and understandable. false

Roofing Services for Heather Jones

StormGuard was very quick to respond and professional. They care about the customer's entire experience with their company and are very professional throughout the entire process. false

Roofing Company for Chris Baker

Storm Guard did a great job in all phases of the project. The bid was competitive, the team was flexible and professional, and the roof and gutter work was done quickly and looks amazing. false

Roof Contractor for peter garrett

Rob made everything easy right from the start. He helped with the insurance and get everything done on time. false

Roof Repair for Tara A. Szymanski

Storm Guard really stands by their work and honor the warranty. Two years after a roof repair, I discovered through another contractor that our home needed specialized channel work that was missed by Storm Guard. They came and fixed it for free, not because they made a mistake but because they knew our roof would le ak without the repair. Can't say enough about the service. Thank you!!!

Roofing Contractor for Denise Conley

James worked with us throughout the process. We had a new roof installed after a hailstorm, roof was done quickly and looks great! false

Roofing Services for Lyle Geiger

I have no complaints. The roof installation went as expected. false

Roofing Company for Richard "Bumper" Walker

Every aspect of using Storm Guard was easy and James and Rob were amazing to work with. Overall our roof is fixed and the Storm Guard team helped us out the entire time. false

-

Richard "Bumper" Walker

Roof Contractor for Vince Amalfitano

Great Company that does quality work. Very professional and responsive. James came out and inspected my roof and explained everything in detail and answered all of my questions. Rob was on-site during the install which only took 1 day. The install was done quickly and efficiently with everything cleaned up by the en d of the day. You cannot go wrong with James and Rob and Storm Guard. Highly Recommended!

Roof Repair for Joseph Amalfitano

I would highly recommend Storm Guard Roofing and Construction. The whole staff was very knowledgeable, timely and do great work!! false