/
North Carolina /
Apex Cary
Storm Guard of Apex Cary
Professional roofing and restoration service experts you can trust.
Serving Apex, Cary, Raleigh & Surrounding Areas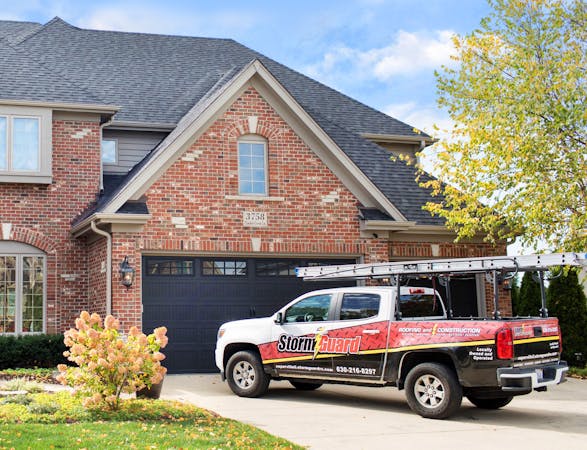 HASSLE-FREE RESTORATION IN APEX CARY
One contractor for all your repair needs.
If you're looking for residential or commercial exterior restoration services in Apex Cary, we're here to help.
schedule free inspection
Services We Provide
Storm Guard of Apex Cary provides expert roof repair, siding, windows, gutters, and painting for your home or business in Harnett, Johnston, Wake, Chatham, Lee, Granville, Vance, Franklin, Warren, Durham, Edgecombe, Nash, Wilson, Halifax, Pitt, Wayne, Sampson, Duplin, Lenoir & surrounding areas.
request a free estimate
Roofing Repairs + Solar Energy Solutions: Unleash the Full Potential of Your Home with our Sister Company SolaTrue
Upgrade your roof to reduce your carbon footprint or preparing your home for a power outage. SolaTrue is here to help with your energy savings!
Learn More

What Our Customers Are Saying
Customers from Apex Cary have had fantastic experiences using Storm Guard. Here's what they have to say.
If you want a flawless, no stress experience in replacing an aging roof this company is your answer. My experience was effortless. Everyone I worked with at Stormguard was helpful, pleasant and enjoyable. Highly recommend. You won't be disappointed.

I was very impressed with the professional manner that Justin handled my job. The workers were kind and worked efficiently. My roof was complete within one day. There was no mess in my yard!

Highly recommend this company! Our roof was leaking into our home and we called storm guard and within hours Justin was on our roof putting up an emergency tarp for us. Everyone we dealt with on every step of the process was absolutely wonderful!

Experience you can trust
THE STORM GUARD DIFFERENCE
We're licensed and insured and offer services throughout Apex Cary, and the surrounding areas, and we stand behind our work with a five-year warranty on labor.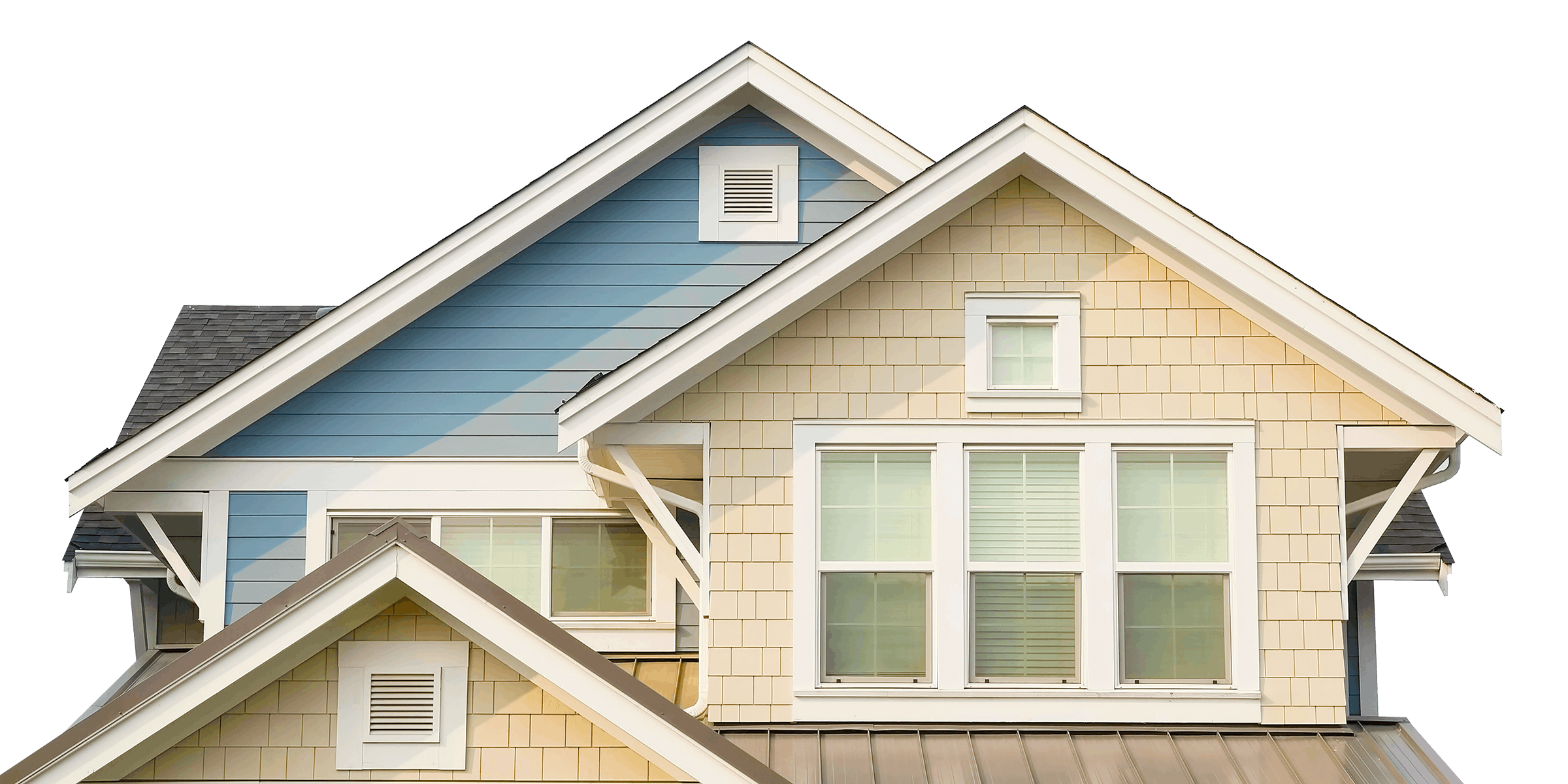 Why Trust Storm Guard?
Honesty & Integrity
We're Honest To A Fault - We Do The Right Thing
We Follow Through & Honor Our Contracts
No Scams. No Fraud. No Bad Workmanship
We Do It Right - Or We Don't Do It
Honest Assessments Guaranteed
Reputation & Experience
20+ Years Experience
Consistent 5 Star Ratings & Reviews
A+ BBB Rating
Helpful, Knowledgable Sales Team
Expert Project Managers, Highly Trained Workers
Rigorous Procedures w/ Proven Methodology
Committed to Safety
Personalized Customer Service
Areas We Serve
This Apex-Cary Storm Guard office is located in Apex, NC off E Williams St. It's north of Feltonville and south of Pemberley. It's across the street from Hope Community Church and right next to Camden Reunion Park apartments.
Certifications & Affiliations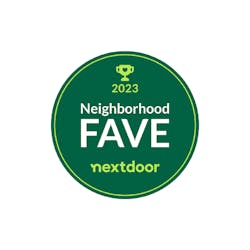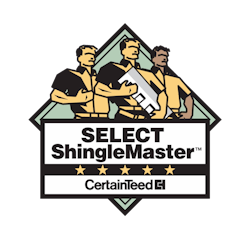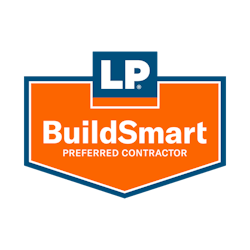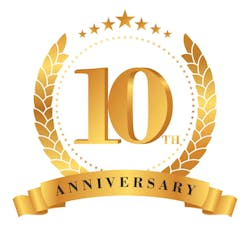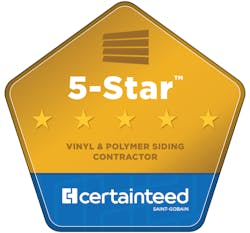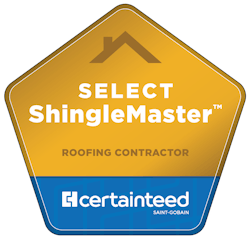 Testimonials
What Our Customers Are Saying
Roofing Contractor for kiki

Jake from Stormguard was amazing through the whole process. From getting an estimate, to being at the inspection , to completion of the project. Superb work from Stormguard. Arrived on time and got the job done. Thank y'all. false

Roofing Services for Elijah & Breanna Harris

Justin L was great from start to finish. He meet our insurance adjuster and got on the roof for him because the adjusters "roof shoes" had just broken and mentioned just taking pictures from ground and a possible rescheduled appointment. He got on the roof and took those pictures for the adjuster and really just wen t above and beyond throughout the entire process. The roof was installed and we have been happy ever since. Thanks for providing quality services and excellent customer service!

-

Elijah & Breanna Harris

Roofing Company for Sỹ V. Bùi

Jake was very knowledgeable & helpful with the insurance filing process. They supervised the installation process to make sure it was done correctly. They replaced all the damaged items (window screens, plants...) during the installation. An excellent company to work with. Highly recommended. false

Roof Contractor for Kathleen Sullivan

The whole team at Storm Guard was professional and supportive. From start to finish, they kept us informed and explained the process. Jake was super helpful in explaining what to expect and our roofing options. They were on time, completed the work quickly and were off the roof before dinner. false

Roof Repair for Linda Aubel

I was very impressed with the professional manner that Justin handled my job. He helped me get my insurance payment. The workers were kind and worked efficiently. My roof was complete within one day. There was no mess in my yard! false

Roofing Contractor for Chika Florence

i was checking out reviews about Bitcoin Expert traders on Facebook but was scared to invest into a wrong hand, until I decided to invest with Mrs Jane Bradley and she turns out to be the best among all. I invested just $1,000 and received a profit of $13,000 after 7 days. You also want to trade with a legit Expert trader? Contact Mrs Jane Bradley via Email: janebradley0147@gmail.com WhatsApp +1 (989) 312-5422 She very trustworthy and reliable

Roofing Services for Stephen Payne

Following a recent hail storm, Jake offered to do a free inspection of my roof for possible damage. His inspection confirmed comments made by family on possible damage. There was no pressure to do a repair or to do one quickly. Coordination with the insurance co & mortgage co was rather slow, but again no pressu re from the company to get papers signed for the work. Work was originally scheduled for two days, but weather conditions only allowed one for actual work. The Storm Guard crew came at the scheduled time and were able to complete the job in one day doing a good job of installation and work site cleanup (especially nail REMOVAL!) Would recommend contact with them for inspection and repair of any residential roof issues.

Roofing Company for Amanda Ohira

Our project was siding Installation on an addition. Trustworthy Craftsmanship sums up our experience with Storm Guard. From the first meeting with Todd C., the Production Manager, I have been impressed with the professionalism and reliability of this company. Todd set his own deadline for a quote and kept it, coveri ng everything we discussed at that initial meeting. The quote itself was lower than other submittals who did not meet their own quote submittal deadlines. He scheduled us when he said we would be scheduled and the services were completed ahead of the promised time frame. Check box on reliability and trustworthiness. On our second meeting, the quote needed readjusting due to our adding requests which he resubmitted to us very quickly. Checkbox on Efficiency and Respect of Time. I should not have been surprised to find the crew who came out to our house are also highly efficient, detail-orientated professionals who completed the project before the stated time frame, despite adverse weather issues. My surprise quickly became deep appreciation for the work they did, in such a short time frame, with beautiful results, including the intricate detail they had to craft with our window crossheads and specialized dentil moulding, an art in of itself. The new siding matches the rest of the color of the house, a nice plus, so the end result is a finished house with seamless siding and beautifully matched mouldings. Check boxes on Excellent Craftmanship and Knowledge of Services. I have to mention the follow through by Todd as he also gave recommendations to maintain the siding and what needed to be accomplished next to ensure the durability of the siding, checking off the box on Follow through with Customer. All in all, we give a high recommendation for excellent craftsmanship, trustworthy services, and superior customer service. Thank you .

Roof Contractor for Kesha Nealen

Jacob and his crew are AMAZING! I should have known that a military veteran would be prompt, but his entire crew was also right on time. They were also very kind and courteous! And the quality of the work is beyond exceptional. Can't recommend highly enough! Thank you, Storm Guard! false

Roof Repair for Brian Swayney

Really from start to finish it was a great experience working with Storm Guard. While having some other work done on the exterior of the house it was brought to our attention that we had some roof issues.....i called a few places including Storm guard, Jake was quick to respond and worked with me all the way through the process of getting insurance inspections done twice and working through all aspects of the process from start to finish. Jake made us feel a lot more at ease with what was going on since he was so familiar with all the processes. Once insurance was done the roof replacement was scheduled and they came out as they said, the guys doing the installation were very professional, friendly, and cleaned up the area well after it was done. We are extremely happy with the results and overall service provided by Storm Guard. I will definitely recommend them to anyone that needs roof work done, absolutely 100%. Thank you Storm Guard!!!

Roofing Contractor for Charles G. Miller

Prompt and efficient. Their cleanup was excellent. That was important because I live on the corner lot and have traffic on three sides. false

Roofing Services for Kelly Rowell

If you want a flawless, no stress experience in replacing an aging roof this company is your answer. From the moment I picked up the phone to inquire about the process of getting an estimate, to filing a claim with my insurance carrier, to scheduling the work, to executing and wrap of the project my experience was e ffortless. Everyone I worked with at Stormguard was helpful, pleasant and enjoyable. Highly recommend. You won't be disappointed.

Roofing Company for Melissa Hagen

We had a great experience with Storm Guard with putting on a new roof for us! We had a very good consultation with Tim. Once scheduled they were in touch regarding what to expect. The day of, they got here on time and we're done within the day. The process wasn't disruptive to our lives what so ever and they made su re they cleaned everything up when finished. A very smooth process, would definitely recommend!!

Roof Contractor for Austin B

Justin was great. Completed a full inspection of my roof and found several places that were damaged from a recent storm. He explained the process and helped me work with my insurance company for a roof replacement. Once it was approved we scheduled a date and based on the size of my roof they said it would be 3 days for removal of current shingles and replacement. The crew showed up right on time just like they said they would, something fairly rare these days. Due to an impending storm projected on the planned third day they sent extra roofers and were able to knock out my roof replacement in just 2 days. Finished roof looks fantastic and the process was easy with Justin and Storm Guard.

Roof Repair for April Nicholson Stapleton

This company was great and I was very happy with our roof job. Justin was very helpful with the insurance companies and there inspectors. I would highly recommend it. false

-

April Nicholson Stapleton

Roofing Contractor for Alicia Sharpe

Great, responsive company! Didn't know my roof was even damaged, but they checked it out and did all the work to get me a new, improved, roof! false

Roofing Services for Yashmin Marsan

Highly recommend this company! Our roof was leaking into our home and we called storm guard and within hours Justin was on our roof putting up an emergency tarp for us. They've all been super helpful throughout the entire process, including dealing with our homeowners insurance for us so everything was taken care of . Excellent work, and everyone we dealt with on every step of the process was absolutely wonderful!

Roofing Company for Thomas Hamman

In an industry where there are many companies that use dishonest tactics and methods, I'm grateful Justin with Storm Guard knocked on our door. He stayed involved through out the whole process - even working personally with our Insurance adjuster. They say what they do and do what they say. We had a great experience with them.

Roof Contractor for Kesha

I would like to give a special thanks to Storm Guard for your services most importantly Justin for being so caring and devoted about making sure that my roof was being fixed. It took me about 3months to decide whether i wanted my roof done. Justin was consistent with following up with me and making sure i got this r oof done. I truly appreciate his commitment through this process. It was easy as 1 2 3. We need more Justin's in this world. Storm Guard i would recommend! Justin is the man.

Roof Repair for Alice Quattrocchi-Burleigh

Very professional and efficient! Arrived at 7:00 am, finished by 3:00 pm! false

-

Alice Quattrocchi-Burleigh

Roofing Contractor for George Collier

Jake A. was our rep. He was prompt, professional and courteous. He took care of us from the inspection to dealing with our insurance adjuster to the completion of the work. Jake presented the entire process and what to expect. Everything went extremely well. I would highly recommend. false

Roofing Services for Penny Grieci

Storm Guard did a great job working with us to have our roof replaced. From helping us navigate with insurance to a great installation, they were professional and helpful. I highly recommend them. false

Roofing Company for Curtis H

Great communication and pleasant experience with the StormGuard Team. Jake Agruda performed the onsite inspection and stayed with my case walking me through the logistics and insurance details. Always available for questions and super responsive. Thanks guys for the whole experience. The new roof looks great and wil l last for years.

Roof Contractor for Timothy Wong

They came out and replaced our roof. Both the sales reps and managers were extremely clear and upfront about work that needed to be done. Extremely easy time working with our insurance company (Erie) with regards to claims approval. The main reason I chose them is their front office is right around the corner from m y house and I never felt at any time I was being pressured into doing anything.

Roof Repair for David Robins

Great experience from beginning to end with Jake walking us through every step. We felt they were transparent and honest and did great work on replacing our roof. They even did most of the work in getting our homeowners insurance to cover the replacement. false

Roofing Contractor for Dani Louca

The process with StormGuard went very smoothly from start to beginning. My experience with Justin was great, right from the start, he worked very hard through every milestone to accommodate my requests and that resulted of a beautiful, quality roof that hopefully will last for years and years to come. false

Roofing Services for Sandy Ezzell

Great experience, Jake made it super easy for us. Everything was done exactly as he explained it would be. Great professional service. false

Roofing Company for Patrick Tierney

We knew our roof was in need of replacing soon. But we did not trust one of these door to door guys working out of their truck to work with our insurance company and provide a quality product with no hassle. Tim and his team delivered a seamless service and worked with my insurance adjuster so ultimately I only had to pay my deductible. Very professional outfit and would strongly recommend to a friend.

Roof Contractor for Jacqui LaCoste

Others in our neighborhood had used them and from first contact through to completion Storm Guard was transparent, informative, and extremely helpful. Its summertime and with the longer days they came to the house at 6:30 am and had it done by 7:30 pm. It looks great and very pleased with the entire process. false

Roof Repair for Ray Mccain

I was missing some shingles and was getting ready to have some quotes done when Justin with Storm Gourd left some info on our door. He returned a couple days later and offered to climb up on the roof and check it out for me. Upon his inspection he found alot of damage to my roof. Justin and the storm Gautd team guid ed me through the process of getting a claim filed and showed up for the roof inspection by my insurance company. The team was constantly in contact with me throughout the process and always had an answer or found the answer to any questions I had. They assisted in getting my claim approved and were always there when they said they would be. The day of my scheduled install it snowed...so that only left them 1 day to do the job. So instead of causing any inconvenience to me they added a second crew that arrived at lunch time to ensure the job was done as promised. The roofers worked non stop all day and did a great clean up when it was completed. Highly recommend Storm Gaurd and the whole team. Professional , and top quality work.