/
Indiana /
Indianapolis West
Storm Guard of Indianapolis West
Professional roofing and restoration service experts you can trust.
Serving West Indianapolis, Marion, Hendricks, Boone, Part of Hamilton & Surrounding Areas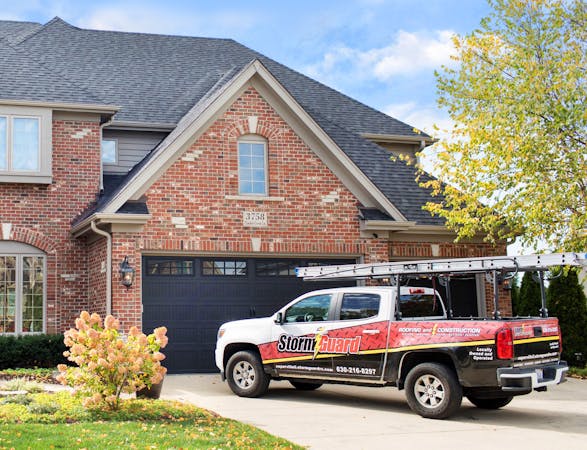 HASSLE-FREE RESTORATION IN INDIANAPOLIS
One contractor for all your repair needs.
If you're looking for residential or commercial exterior restoration services in Indianapolis West, we're here to help.
schedule free inspection
Services We Provide
Storm Guard of Indianapolis West provides expert roof repair, siding, gutters, and painting for your home. Free roof inspections in West Indianapolis, Marion, Hendricks, Boone, Part of Hamilton & surrounding areas.
request a free estimate
What Our Customers Are Saying
Customers from Indianapolis West and its surrounding areas have had fantastic experiences using Storm Guard. Here's what they have to say.
Storm Guard replaced my roof about a year ago. Great service upfront and they were a tremendous help dealing with an insurance claim. I'm glad my roof can now guard us against the storm!

This company was great to work with! They replaced our gutters and roof. They showed up on time and left our property clean when they were finished. The materials used were high quality. They took the time to fix that hole at no extra cost! Would highly recommend.

Storm Guard was fantastic to work with. The contractors, David and Nicole were responsive and most of all warm and friendly. They helped me maximize the monies I had to spend and I felt the jobs were done for a very competitive price! I highly recommend Storm Guard!

About Storm Guard of Indianapolis West
We know your home is one of your biggest priorities – rightfully so! Because of that, choosing the best Indianapolis Roofing Company is extremely important to protecting your assets.
Our company aims to provide you with a level of customer care and attentiveness you wont find anywhere else. Whether you need a roofer to help repair a leak, or new windows to improve your heating bill, Storm Guard walks you through the process every step of the way.
Backed by a five-year warranty on labor, you can rest assured knowing your home is protected by the #1 Roofing Company in Indianapolis.
Because a home isn't just a roof and four sides, our team also prides its self on being a comprehensive solution for you in the following areas. That means no extra contractors, no additional costs, and services you know and trust from a team who cares about your home!
Have a commercial project? No worries – we offer hassle free services on every job, no matter what size. Storm Guard is the Roofing Company in Indianapolis you can turn to every time.
Experience you can trust
THE STORM GUARD DIFFERENCE
Licensed and insured, we offer services throughout Indianapolis West. We're proud to say we stand by our work with a five-year labor warranty.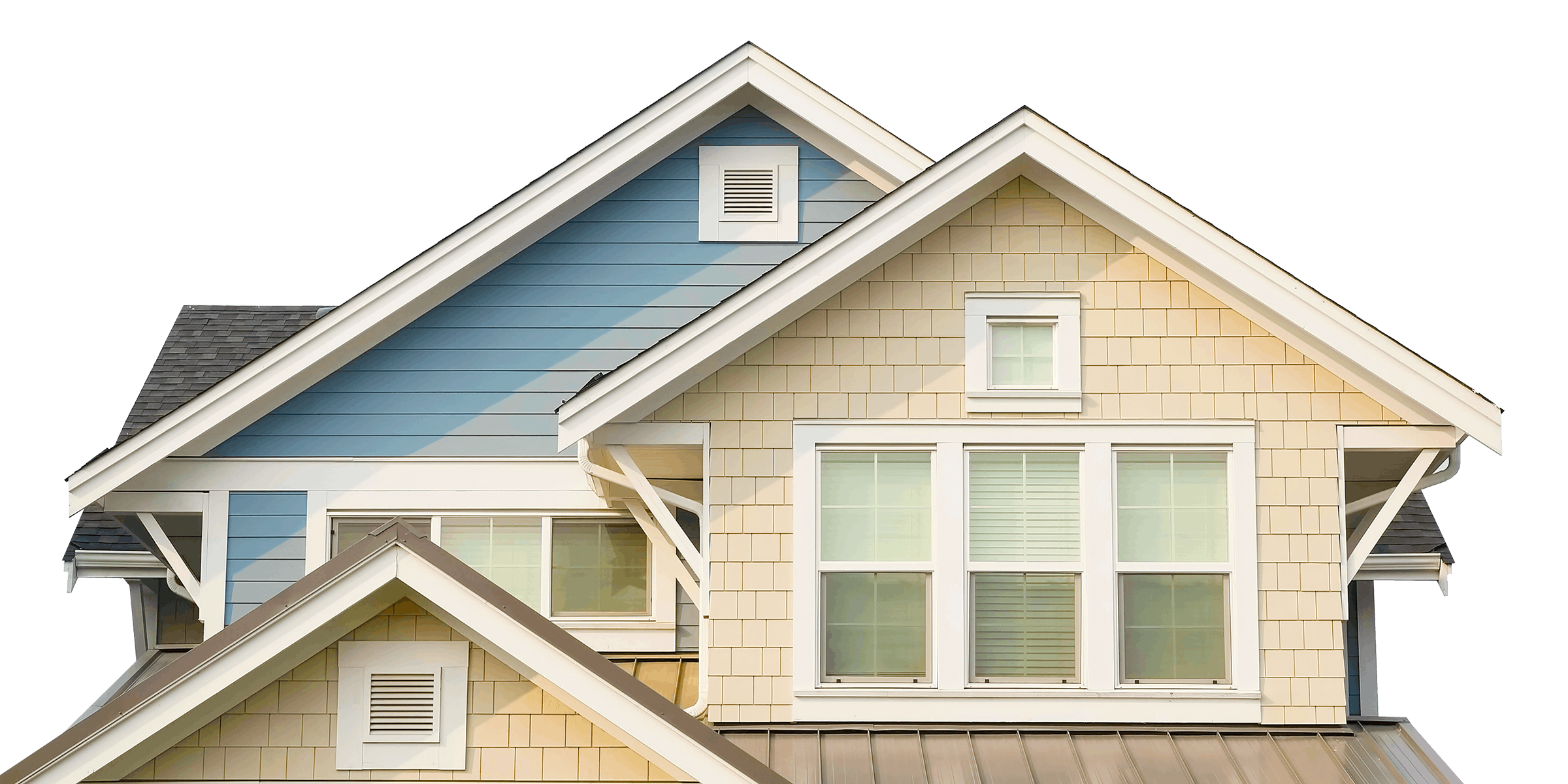 Why Trust Storm Guard?
Honesty & Integrity
We're Honest To A Fault - We Do The Right Thing
We Follow Through & Honor Our Contracts
No Scams. No Fraud. No Bad Workmanship
We Do It Right - Or We Don't Do It
Honest Assessments Guaranteed
Reputation & Experience
20+ Years Experience
Consistent 5 Star Ratings & Reviews
A+ BBB Rating
Helpful, Knowledgable Sales Team
Expert Project Managers, Highly Trained Workers
Rigorous Procedures w/ Proven Methodology
Committed to Safety
Personalized Customer Service
Areas We Serve
With our home office conveniently located in Avon, IN, we can serve the entire Greater Indianapolis West area. Don't hesitate to reach out if you need expert roof repair, siding, gutters, and painting, or other home restoration services in the following locations:
Certifications & Affiliations
Testimonials
What Our Customers Are Saying
Roofing Services for Jecinta Ezeanochie

Knowing MRS CHARLOTTE WAYNE has been a blessing to Me, my family and friends, there's no disputing the fact that she is the best account manager ever. I just made another withdrawal few moments ago, it was so great this is really an opportunity knowing you wow friends I can't be so selfish enough to enjoy this bless ing alone you can always contact her directly so she can help you too.she is ready to show you how you can trade and make profit, I'm a living testimony I invested $1000 and I got my profit today after 5 days trade I made a withdrawals of 13,600 as my profit in return wow I'm so happy believe me friends it works 100%. try her and see the blessing. contact her today email charlottewayne303@gmail.com WhatsApp: +39 351 093 7250

Siding Installation for richard s

Storm Guard recently put on a new roof at our house. **** was so helpful throughout the whole process. Very professional, and knowledgeable. Explained everything that needed to be done, and it was carried out extremely well. We have a new roof (no more leaks) and a warranty for 40 years. They came out several times when I had questions during the whole process. Service was great and the roof was done in one day with great workers. Highly recommended.

Exterior Restoration Services for Michelle Goldner

Storm Guard was fantastic to work with. I happened to catch them inspecting a neighbor's roof and asked they check mine as well. Once my insurance agreed there was sufficient damage to proceed their crews showed up on time, did an excellent job of clean up and my house is basically brand new on the exterior. I had t hem do the roof, gutters and siding. The contractors, David and Nicole were responsive and most of all warm and friendly. They helped me maximize the monies I had to spend and I felt the jobs were done for a very competitive price! I highly recommend Storm Guard!

Property Damage Services for Bill Redmond

had roof done because of storm damage. Storm Guard worked with my insurance very well and were very professional and did a great job. rerooffing our house. had a gutter problem that wasn't part of their work and they came out to look at that just to help! great customer service!! would recommend! false

Residential Siding Installation for Angie Crouch

This company was great to work with! They replaced our gutters and roof. They showed up on time and left our property clean when they were finished. The materials used were high quality and they even worked with our insurance company making our experience with our storm damage a breeze to recover from! They also fou nd where there was a 2 ft hole another roofer years ago just covered up. They took the time to fix that hole at no extra cost! Would highly recommend.

Roofing Restoration for Thomas Cantrell

I would recommend Storm Guard to anyone in the Indy West area. false

Window Replacements for Tracie Faith Reed

A HUGE shout out to Storm Guard and how well they took care of my mom's roofing needs. Since the passing of my dad, my mom can get overwhelmed easily with tasks that he would usually handle. Frank came over and honestly held my mom's hand through the entire process. She has a new beautiful roof and no longer dealing with leaks inside, but what matters the most to her and I was the EXCEPTIONAL CARE given before, during AND AFTER the install. There are no words to justify the depth of my appreciation. I would gladly and confidently recommend working with this company to anyone.

Gutter Installation for James Lekse

Storm Guard did an amazing job on our complete interior home remodel including new kitchen, baths, flooring, tile work, dry wall, and paint. false

Residential Painting Services for Angie C

This company is very professional and provides high quality materials. We are extremely happy with the our roof and gutters! They worked with our insurance co. and the entire process was a breeze! false

Emergency Tarping Services for Justin Mccabe

just had our roof replaced. very fast install and professional. new shingles look great. 3d model was helpful choosing the right shingle ! also when cleaning up they did a great job picking up all the scraps. would recommend this company. 5 stars. false

Window Installation for Jay Wilcurt

It was good timing when they came knocking at our door. Normally we turn solicitors away, but we were looking to get our roof replaced this year and saw they had good reviews online and a functioning website, so we gave them a shot. They worked with our insurance company to help us file a claim. We only paid the ded uctible. We got a new roof and gutters. They were attentive. We never had to call their office. They always called us first, every step in the process, but they were never pushy. They made a good recommendation that we go with black gutters to replace our white ones, saying "black would pop." They were right. We love them. I was concerned when the job was finished because some of the tiles were not completely flat against the roof. I assumed they just needed time to settle, and that ended up being the case. The roof looks beautiful.

Gutter Repair for Shawwwncena Gaming

Storm Guard replaced my roof. They helped me walk through the insurance claim for the roofing project. From the first conversation, to the insurance inspection, to the high quality craftsmanship used to finish the tear off and replace the roof. I could not be more pleased. false

Roofing Services for Shalee Hodge

We worked with Humberto to get our roof replaced and we are so happy! Not only does our new roof look amazing, everyone on their team was a joy to work with. Humberto did an awesome job inspecting our roof, walking us through the process, and helping us pick out the new shingles. They were very timely the day of the roof replacement. I can't believe how quick they were! They also put my patio furniture back on my deck for me. Overall, 10/10 experience.

Siding Installation for Tom Lott

Very happy. The staff at SG were very helpful. The site crew were very pleasant and did a great job. I am very happy with SG. I would highly recommend this company for future work. Thanks to all. false

Exterior Restoration Services for Shawn Hill

Storm Guard replaced my roof about a year ago. Great service upfront and they were a tremendous help dealing with an insurance claim. I'm glad my roof can now guard us against the storm! false

Property Damage Services for Mr. skye M.

Friendly and professional. I would recommend these guys and will absolutely be using them in the future. false

Residential Siding Installation for Sharon H.

Storm Gaurd personell were fast, efficient, professional and extremely polite. Thank you for referring them false