/
Services /
Roofing /
Emergency Roof Tarp
Emergency Roof Tarp
If you aren't familiar with roofing then perhaps you've never heard of an emergency roof tarp, but this tool is incredibly helpful if you have a repair that may take a long time or if you have to wait to get your roof fixed due to safety hazards. Let Storm Guard walk you through the roof tarping process.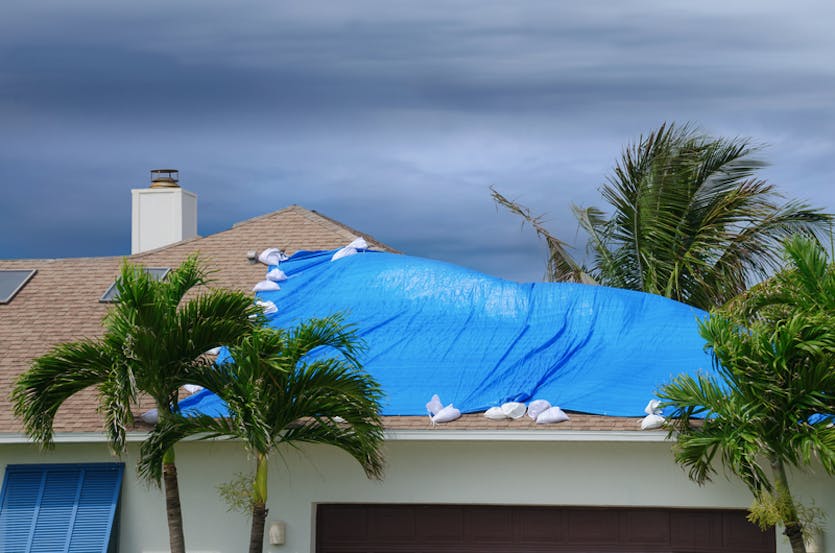 Find Your Location
Enter Your Zip Code to Find your location
What is Emergency Roof Tarping?
Emergency roof tarping is a temporary solution to help prevent further damage and protect your home. An emergency tarp is especially helpful when trying to avoid roof leaks, water damage, or mold, and keeping your home insulated as you wait for repairs. A tarp is also a great way to reduce insurance costs as it keeps the damage to your home at a minimum. While it is easy to put an emergency tarp up on your own, professional roof tarping may be required when the roof damage is significant or a tarp for the whole roof is required.
schedule today
What Does Emergency Roof Tarp Service involve?
An emergency tarp service will look a little different depending on the length of time the tarp will be needed. Regardless of how long the tarp will be up, it's important to clear the roof area before laying down the tarp. For a quick job, the tarp will be draped over the damaged area and secured with lumber or bricks. You can also fasten each grommet down with a 2 inch screw and 11/2 inch washer.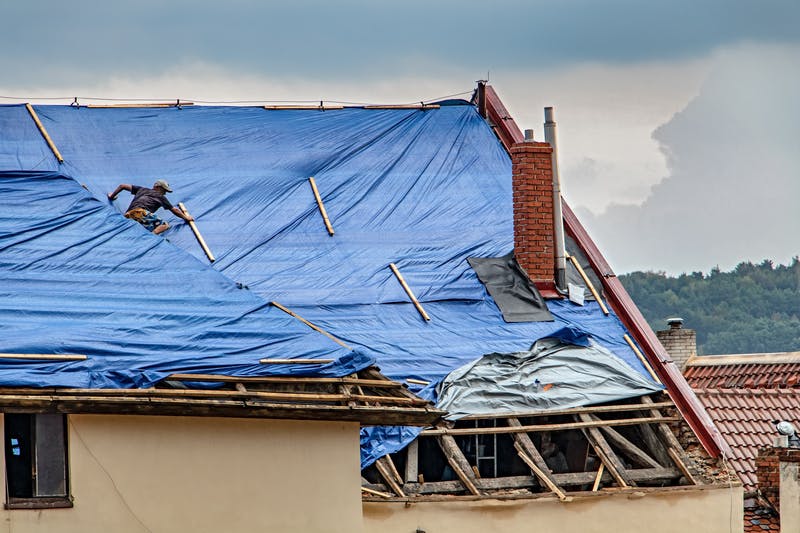 If the tarp needs to be in place for a longer period of time, say for a few months, then a piece of plywood will also be used along with the tarp. Typically, the damaged area should be covered with a ⅝-inch exterior grade piece of plywood and secured with 2-inch deck screws. The plywood helps stop water from collecting on the tarp.

No matter how long your tarp will be up, be sure to have at least a few feet of the tarp going over the roof peak. This ensures that water will run off the tarp instead of going underneath. If you have a tile roof and can't screw the tarp in, you can fasten the edges of the tarp to the roof eaves.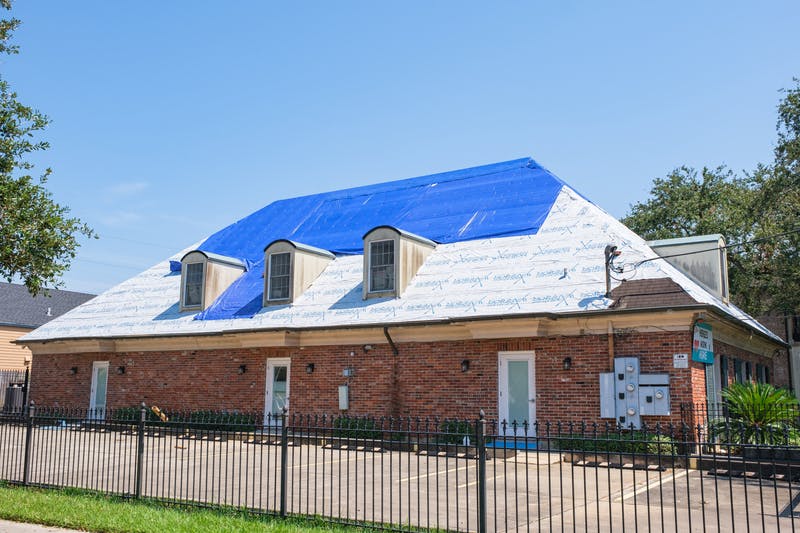 Reduce your need for roof tarps
How To Prevent The Need For Emergency Roof Tarps
Before and after emergency tarping services, there are things that you can do to help minimize roof damage. Here is a quick checklist of precautions that you can take:

Trim the trees around your home. Fallen tree branches can cause serious damage.

Make sure your gutters are clear. Clogged gutters can cause water to pool on your roof.

Viewing it from the ground works for quick checks but getting up on the roof every few months will help you catch small problems before they get bigger.

Help prevent ice dams by adding more insulation to your attic.
Roof Tarping Near Me
Think you may need an emergency tarp? It's easy to find a nearby Storm Guard professional to help you install it. Use our locator to find your closest Storm Guard service provider and give us a call for a quote.
find a location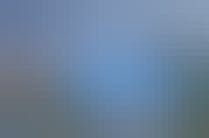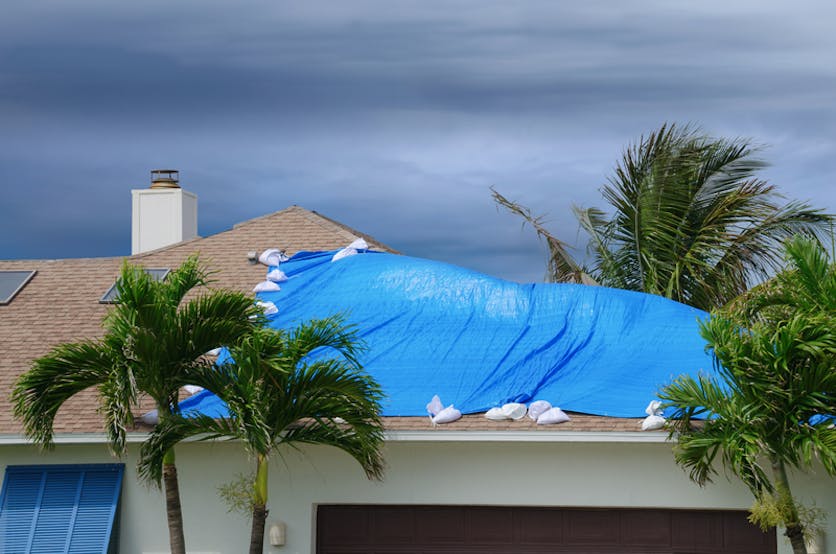 FAQs
Learn more from our most frequently asked emergency roof tarping questions
How much does emergency roof tarping cost?
How long can you leave a tarp on the roof?
How do you get a tarp to stay on the roof?
Can I staple a tarp on my roof?
How can I temporarily cover a hole in my roof?