/
Louisiana /
New Orleans /
Roof Replacement
Roof Replacement in New Orleans
Does your roof need replacement or repair? For over a decade, we've been recognized as a premier roof replacement company in the Greater New Orleans area. We're known for keeping Southshore covered, literally!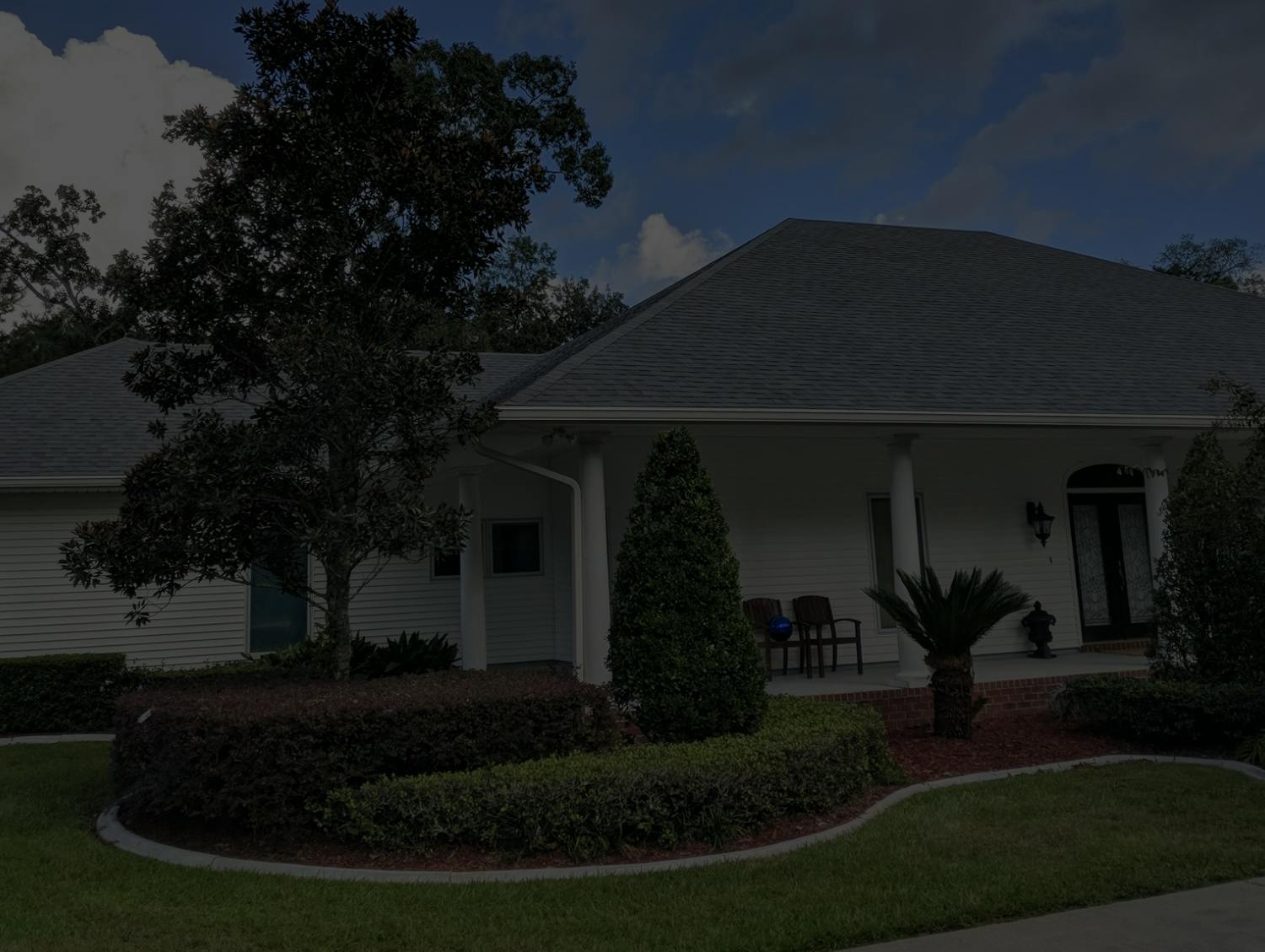 Roof Replacement
made easy.
When it comes to roof replacement, we're committed to providing you with a premium-quality, low-stress project experience. We understand how important it is to complete your project on time, on budget, and with superior craftsmanship. From beginning to end, we'll be committed to making sure the entire roof replacement process is seamless and hassle-free for you.

We'll customize your installation and guide you through every aspect of the process - from selecting the right roofing system to picking out the right colors. We guarantee a professional installation and will only use products and materials from top manufacturers that are warranted. Give yourself peace of mind by hiring a reputable local company with a strong track record that is nationally backed, by America's largest roofing franchise.
Insurance Claim Assistance
Gain peace of mind by hiring an insurance-focused roofing company like Storm Guard Roofing of New Orleans. We'll work directly with your adjuster to cover the cost of your roof replacement.
Learn More
Benefits of Replacing Your Roof
1
Improved aesthetics
Having a new roof installed can dramatically improve the look of your home or business and increase its overall curb appeal
2
Increased energy efficiency
A quality roof installation will help reduce energy costs by keeping heat inside during winter months and reflecting sunlight in the summertime to keep it cool indoors.
3
Protection from weather
New roofs are designed to be more durable and resistant than older roofs, meaning they provide better protection against bad weather like rain, snow, hail, etc.
4
Higher value for resale potential
If you ever plan on reselling your property, potential buyers will appreciate that the roof is new and well-maintained since that can add value to the home.
5
Extended life span
With modern materials and advanced techniques used in today's roofs, you can expect them to last up to twice as long as their predecessors while also providing superior protection against wear & tear.
6
Enhanced safety & security
The right type of roofing system can help protect occupants inside by protecting them from external hazards such as fire or falling debris outside due to storms/high winds etc.
Our Roof
Replacement Process
We have perfected a hassle-free and streamlined process for replacing roofs. From coordinating directly with your insurance company to obtaining permits to scheduling technicians, our production team has you covered. Our goal is to provide a low-stress project experience for you every step of the way.
Book your initial consultation

Receive a free, no obligation roof inspection

Select roofing materials and colors

Remove shingles, tiles or metal and debris from the existing roof

Install new roof shingles, tiles or metal roofing

Complete a thorough clean up of all property

Conduct a final inspection
We Offer Financing
We realize that a new roof is an investment and we're committed to ensuring you get the most suitable roof at a price point that fits your budget. If your insurance doesn't cover your replacement, take advantage of our flexible financing options.
Learn More
Do You Need a Full or Partial Roof Replacement?
The best way to determine if your roof needs full-on or partial replacement is with a comprehensive inspection. Our expert roofing consultants will thoroughly assess the state of your roof and provide you with an extensive report, including photos documenting any damage found.
FREE ROOF INSPECTION
Free Appointments with a New Orleans Roof Replacement Specialist
6 Signs You Need A Roof Replacement
If you notice any of the following signs, it may be time to replace your roof:
If you begin to see patches of bare roof or spots where shingles are missing, a new roof may be necessary.
Curled or cupped shingles
This often happens when the protective granules on the surface have been worn away, making the shingle more susceptible to wind and rain damage.
Shingle granules in gutters
Granules help protect against water and other elements, so if you begin noticing them in your gutters, it could mean that it's time for new shingles.
If you're noticing areas of bubbling or blistering paint on interior walls and ceilings, this could very well be a sign of water damage from your roof.
Water stains on ceiling/interior walls
Interior water stains can be indicative of a leaky roof that needs to be replaced in order to prevent further damage inside your home.
Depending on the type of material used on your roof, typically roofs last between 15-30 years before they need to be replaced; if yours is nearing or has exceeded this age limit then it's probably time for a replacement.
Get A Free Estimate
100+ Five-Star Reviews
from Customers In New Orleans
See what our customers in the New Orleans, LA area have to say about their roof repair experience with us!
This company was very thorough and efficient. We had devastating damage from Hurricane Ida and when we were ready to have the entire roof replaced Storm Guard was quickly here to fulfill all of our needs. All personnel were very professional and easy to work with. Left the job very clean and roof looks great. I would definitely recommend them.

As a Realtor, I had three properties within 2 weeks that needed new roofs. Carl and Angel were very responsive and efficient in submitting information to the three different insurance companies, and made the process of obtaining the new roofs very easy for all of the homeowners. The roofs were replaced quickly and with the best workmanship around. I highly recommend Storm Guard to anyone who has any issue with their roof.

Very well organized company. On time for putting on my new roof. Very hard workers. Completed faster then I expected! I highly recommend this company to anyone!!!

Roof Replacement FAQs
Below is a list of our most frequently asked questions about roof replacement services in New Orleans.
How do I know if I need my roof replaced?
Will insurance cover a roof replacement?
Can insurance assist you with a roof replacement?