/
North Carolina /
The Piedmont Triad
Storm Guard of The Piedmont Triad
Professional roofing and restoration service experts you can trust.
Serving Forsyth, Guilford, Davie, Davidson, Randolph, Stokes, Rockingham, Rowan, Yadkin & Surrounding Areas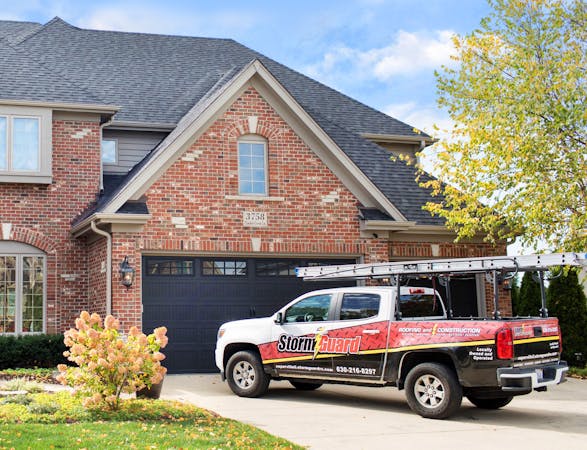 HASSLE-FREE RESTORATION IN THE PIEDMONT TRIAD
One contractor for all your repair needs.
If you're looking for residential or commercial exterior restoration services in the Piedmont Triad, we're here to help.
schedule free inspection
Services We Provide
Storm Guard of the Piedmont Triad provides expert roof repair, siding, windows, gutters, and painting for your home or business in Forsyth, Guilford, Davie, Davidson, Randolph, Stokes, Rockingham, Rowan, Yadkin & surrounding areas.
request a free estimate
Roofing Experts
Let Storm Guard step in as your trusted advocate for getting storm-related property damage covered by your insurance provider. As your HAAG certified representative, we:
Conduct a free, no obligation property inspection.
Identify storm damage and assist in filing a claim with your insurance provider.
Work with your insurance adjuster to cover the restoration costs.
Provide high quality, warrantied materials and workmanship.
Locally Owned, Nationally Backed
Storm Guard of the Piedmont Triad is your local, licensed general contractor specializing in residential and commercial restoration. Our commitment is to provide you with honest, fair and accurate quotes for your property needs.
We're a roofer, windows, and siding contractor, and painter all rolled into a one stop shop! We're ready to handle residential and commercial projects, and we offer hassle-free service on every job.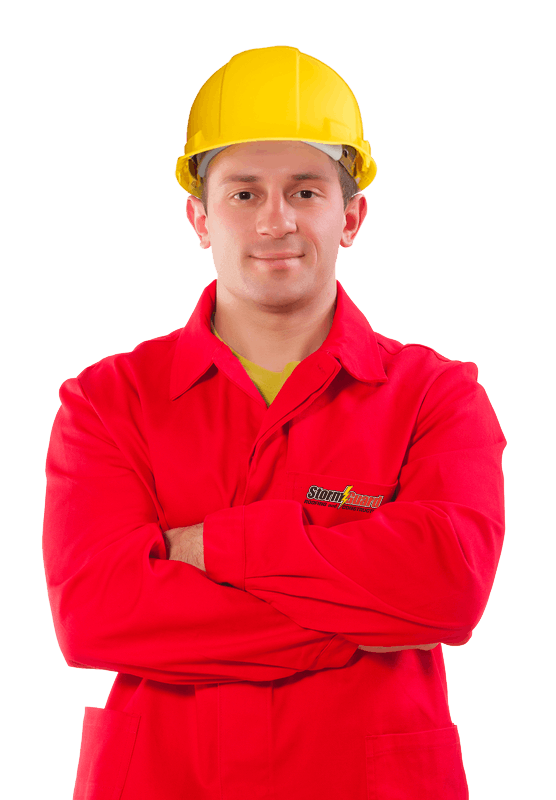 What Our Customers Are Saying
Customers from the Piedmont Triad and its surrounding areas have had fantastic experiences using Storm Guard. Here's some of their feedback:
Storm Guard recently replaced my roof on a rental property. We are very happy with the roof replacement, it was completed timely and looks great. Storm Guard also handled all of the conversations with the insurance company which made the process a breeze.

Justin Rhodes with Storm Guard was very friendly and professional throughout the inspection process. No high-pressure sales tactics for services I didn't need at the time. I would recommend Justin for your next roof or gutter inspection.

We had a wonderful experience with Storm Guard. Every person that helped us was very prompt, courteous, and professional. Their business does a good job of taking all of the inconvenience and headache out of getting a new roof. Thank you storm guard!

Meet The Owner, Jeff Trinh
Jeff Trinh, Owner and General Manager - After growing up in the construction industry with his father's business in Charleston, South Carolina, Jeff earned a BS in Business Administration and MBA from The Citadel. He then went on to an 18-year corporate finance career working in textiles and trucking for Burlington Industries and the Volvo Group. His passion for quality and customer service led him to open Storm Guard's 24th franchise location serving the Piedmont Triad and surrounding areas.
He and his wife Barbara reside in Winston-Salem with their two daughters (Chloe and Millie) and one son (Eliott).
Outside of work, he serves as the deacon of children's ministry at South Fork Church of Christ and frequently volunteers as coach of youth sports teams. He enjoys playing soccer, running, and most of all spending time with his family.
Experience you can trust
THE STORM GUARD DIFFERENCE
We're licensed and insured and offer services throughout the Piedmont Triad. We stand behind our work with a five-year warranty on labor.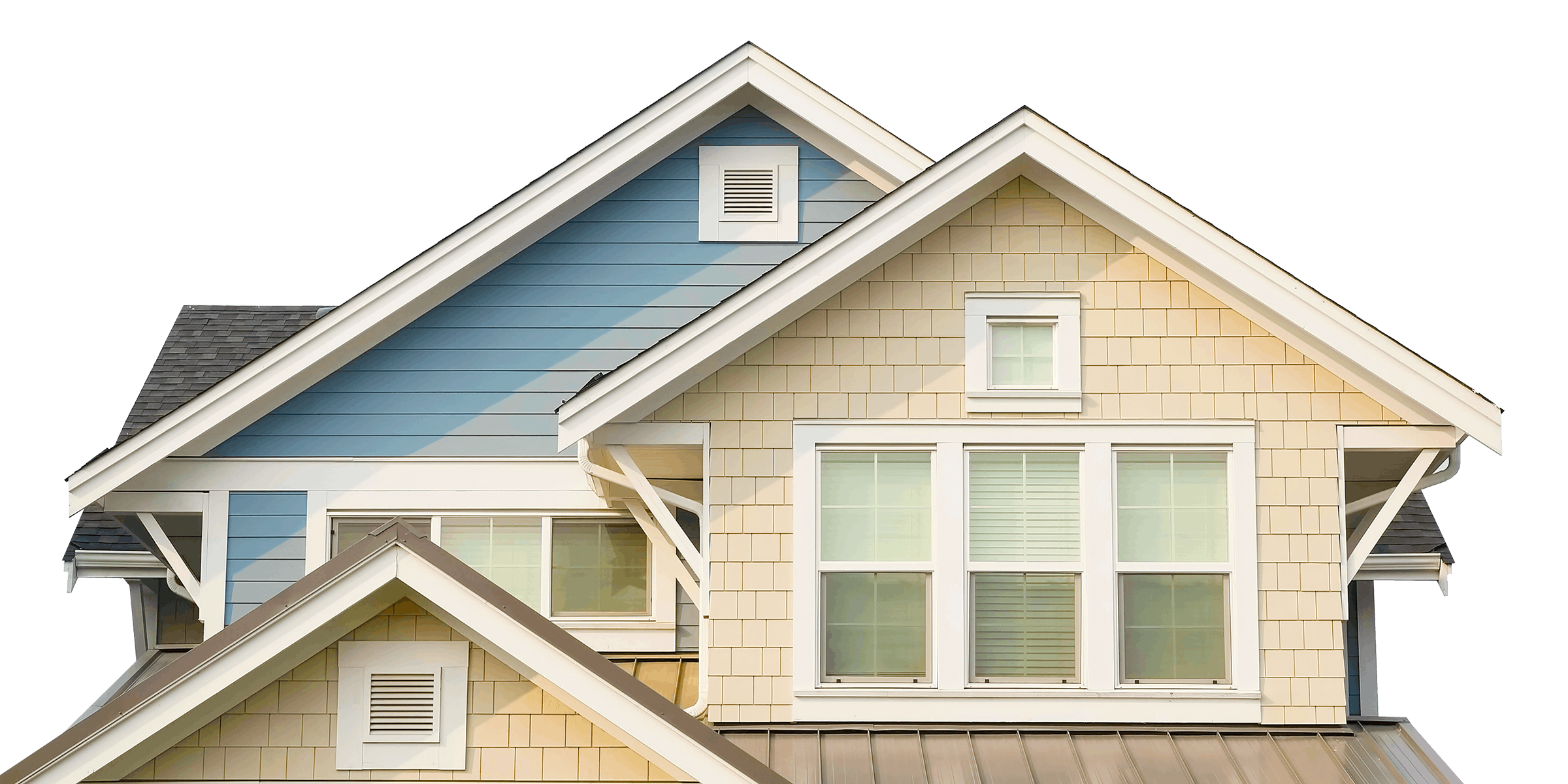 Why Trust Storm Guard?
Honesty & Integrity
We're Honest To A Fault - We Do The Right Thing
We Follow Through & Honor Our Contracts
No Scams. No Fraud. No Bad Workmanship
We Do It Right - Or We Don't Do It
Honest Assessments Guaranteed
Reputation & Experience
20+ Years Experience
Consistent 5 Star Ratings & Reviews
A+ BBB Rating
Helpful, Knowledgable Sales Team
Expert Project Managers, Highly Trained Workers
Rigorous Procedures w/ Proven Methodology
Committed to Safety
Personalized Customer Service
Areas We Serve
With our home office conveniently located in Kernersville, NC, we serve the Piedmont Triad area. Get in touch today if you need expert roof repair, siding, windows, gutters, and painting for your home or business in the following locations:
Our Customer's Storm Guard Story
Financing Available
Needing some home improvements, but you don't have the cash to do it? Storm Guard of the Piedmont Triad proudly offers financing to get your project completed.
contact us today
Testimonials
What Our Customers Are Saying
Roofing Services for Katherine Pinyan

The general manager, Jeff Trinh, made himself available to help me throughout the process and kindly worked directly with my insurance company to minimize my stress and to try to minimize my cost. Jeff also took a lot of time explaining certain aspects of my roof that were unusual, and stuck with me throughout the p rocess. He was even able to offer me an upgrade on my shingles, at no cost to me. Storm Guard and Jeff Trinh are the way to go whether you need roofing repair or full replacement!

Siding Installation for Doug Brown

Good service, good people. false

Exterior Restoration Services for Tom Bos

Excellent company, quality work at fair pricing. false

Property Damage Services for Simply Cats

There were some hiccups on the way but they made sure to make it right and take care of you. I highly recommend! false

Residential Siding Installation for M M

Amazing professional people false

Roofing Restoration for Ronald Von Drasek

New roff do to strom damage false

Window Replacements for Eric Dillow

Gutter Installation for Tropanion Stanley

Awesome service. Very satisfied. false

Residential Painting Services for Micheal Chaffin

Awesome work by these guys! Both the Inspector and supervisor was polite and helpful. 10/10 would recommend to get work done by them. false

Emergency Tarping Services for EH N

Very enthusiastic about the prompt and timely manner when this roof replacement was handled. Storm damage assessment excellent. Product choice excellent. Install and clean up: no problems. false

Window Installation for Buck Eng

We had wind damage that was below our home owners deductible. It was basically a small job. Storm Guard was the only company that was willing to do the job and they did it well at moderate cost. false

Residential Painting Services for Steve Hare

Thank you Colin! I appreciate the professionalism that was shown during the whole process. From the start of the insurance claim to the clean up, I recommend calling Storm Guard. false

Roofing Services for mike dube

Storm Guard folks were exceptionally professional, handled the insurance claim, scheduled the install and did a great job in a short amount of time. I Would give them the highest recommendation! false

Siding Installation for Melody Bumgarner

Justin Rhodes with Storm Guard was very friendly and professional throughout the inspection process. He called 48 hours ahead with a reminder that he would be on the property for our scheduled appointment. After a thorough inspection, Justin let me know that my roof was in great condition and forwarded pictures of t he roof for my review. No high-pressure sales tactics for services I didn't need at the time. I would recommend Justin for your next roof or gutter inspection.

Exterior Restoration Services for Carol Whicker

Top-notch professional service from start to finish! false

Property Damage Services for Janet English

Nick Means goes above and beyond in service. I am very happy with the work performed so far and look forward to working with Nick and StormGuard on completing the current project and future additional projects. My roof looks great! false

Residential Siding Installation for Miriam Vinson

We had a wonderful experience with Storm Guard. Every person that helped us was very prompt, courteous, and professional. They even helped us communicate with the insurance company and gave us advice about hail damage we had experienced. The end result was a roof covered by insurance! The team that did the installat ion did a wonderful job, and they took great care to pick up all loose pieces of trash that fell. It looked like no one had even been there after they were done. My husband and I are very happy with our experience with storm guard and would recommend them to anyone. Their business does a good job of taking all of the inconvenience and headache out of getting a new roof. Thank you storm guard!

Roofing Restoration for Chip Ross

Fantastic and personalized response from the Storm Guard team. Maciej Sliwinski was diligent from the get go, from the inspection through the installation. He even helped with coordination with other contractors doing paint, etc., making things flow smoothly. Very happy with my choice to go with Maciej and Storm Gua rd.

Window Replacements for Kelsey Daniel (Kelsey)

Storm Guard recently replaced my roof on a rental property. Maciek came out and gave us a quote - he was a delight to work with! We are very happy with the roof replacement, it was completed timely and looks great. Storm Guard also handled all of the conversations with the insurance company which made the process a breeze. I would definitely recommend them!

Gutter Installation for Yes

Tonya was a pleasure to speak with about my issue. She immediately set up an appointment for a roof inspection. Tyler came out the next day. He was very knowledgeable and explained every aspect of the inspection. Kind and patient with all my questions. Will certainly use them again!!! false

Residential Painting Services for Audrey D

We have not had the experience of updating or fully replacing our roof before. Due to the many storms we have experienced over the last year it was apparent we needed to do something but the costs were just too overwhelming to take action. Enter:Justin with Storm Guard! I had no idea that the costs of repairs could be covered with our insurance! In fact the entire replacement and more, thanks to Justin. No pushy sales tactics involved, Justin was professional, up front and honest and was truly committed to helping us from start to finish in the process.The office staff and Manager were no different, all excellent customer service and willing to go the extra mile. I would recommend any of their services to anyone.

Emergency Tarping Services for James Vassey

Jeff Trinh and his associates are extremely qualified and efficient roofing contractors. A large tree fell on my roof and caused extreme damage to my property. Storm Guard handled all aspects of the repair including a crane to remove the tree from my roof, contractors to repair the structural damage, reroofing, gutt er replacement, etc. They also helped me with the claim against the insurance company. I would highly recommend them and am extremely satisfied with their work. I wouldn't use any other company for my roofing needs.

Window Installation for Michelle White

They worked with insurance adjuster to get my roof paid for. Ater they got my roof done they got me a house washer to clean the house for prom. false

Gutter Repair for gwen dawkins

Satisfied with quality of work completed false

Roofing Services for Rick Fife

Great response from Nick in our request for repair of a leak over our kitchen. He was very attentive of all that needed done and sent two roof techs, Jesus and Pepe, that did a tremendous job quickly finding the leak and also addressing the vents and the cost of the repair was less than previously thought. Highly re commend Storm Guard for all your roof needs.

Siding Installation for Angela M

We were pleased with each aspect of our process with Storm Guard performing our full shingle roof replacement. Having never replaced a roof before the directions in the process from Mike H***** our primary contact, we had all our questions answered without delay. We are please with the new roof and would recommend S torm Guard Roofing to anyone planning to have roofing work performed. Thank you! ******

Exterior Restoration Services for Jacob Dettloff

Storm guard was a pleasure to work with. There were no surprises and they walked us through ever part of the process. Mike was very helpful and kept us informed every step of the way. false

Property Damage Services for Jacob D

Storm guard was a pleasure to work with. There were no surprises and they walked us through ever part of the process. Mike was very helpful and kept us informed every step of the way. false

Residential Siding Installation for Jacob D.

Storm guard was a pleasure to work with. There were no surprises and they walked us through ever part of the process. Mike was very helpful and kept us informed every step of the way. false

Roofing Restoration for Sheila B.

Loved how the worked with the insurance to get out roof replaced.  Brooks and Mike were awesome to work with and kept me up to date on what was going on. false