/
Louisiana /
New Orleans /
Cedar Shake Roofing in New Orleans
Cedar Shake Roofing Contractor
The Benefits of Cedar Shake Roofing
Cedar shake roofing in New Orleans offers multiple advantages. Southshores humid climate necessitates a roofing solution that can withstand the elements, and cedar shake roofing is up to the task. Cedar has natural properties that resist moisture and decay, protecting your home from the harsh weather conditions prevalent in New Orleans.
Cedar shake roofing is also durable and able to withstand high winds that often accompany New Orleans' frequent storms. Further enhancing its appeal, cedar shake roofing is energy-efficient. The natural insulation properties of cedar help to reduce energy costs by keeping homes cooler in the summer and warmer in the winter. Plus, cedar shake roofing adds a unique and beautiful aesthetic to homes, fitting perfectly with the historic and diverse architecture of New Orleans. In conclusion, cedar shake roofing is an excellent choice for New Orleans residents due to its durability, weather resistance, energy efficiency, and aesthetic appeal.
Request Consultation
We Take Pride in Our Cedar Shake Roofs
At Storm Guard of New Orleans, we are dedicated to delivering unparalleled cedar shake roofing solutions to homeowners in the Greater New Orleans area. With our team's vast experience in installing cedar shake roofs, we take immense pride in our exceptional craftsmanship. Additionally, we employ cutting-edge techniques and utilize specialized tools to guarantee long-lasting results that will endure the test of time.
Get Started Today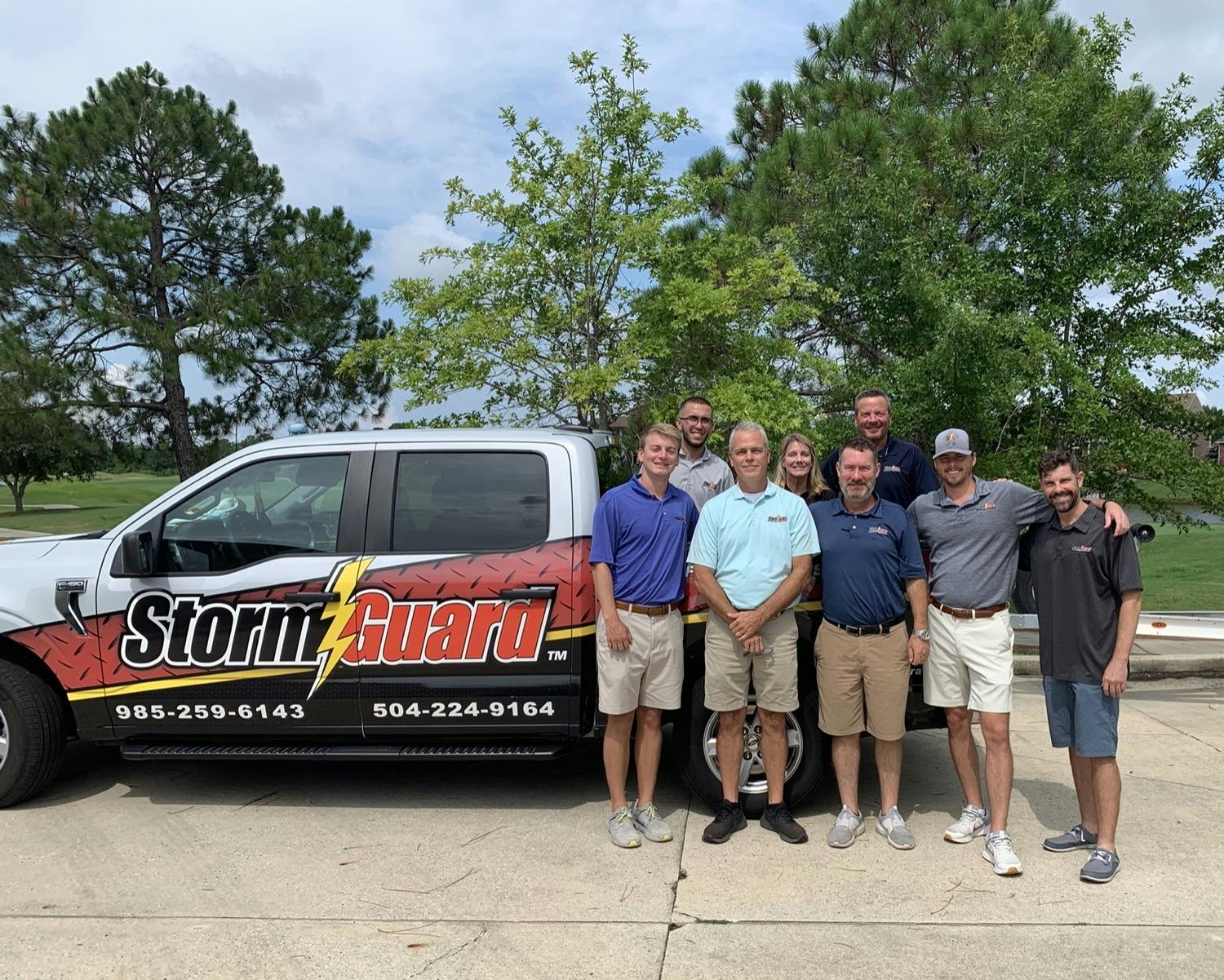 Cedar Shake Roof Replacement & Roof Repair
Is your Cedar Shake roof in need of replacement or repair? If the answer is yes, we can help! At Storm Guard, we've been providing Southshore customers with Cedar Shake roofs for over a decade. If your in New Orleans, Metairie, Harvey, Kenner, Gretna, River Ridge, Westwego, LaPlace or surrounding areas, we can help service you. Contact us today for a Free Roof Inspection and Estimate!
Get a Free Estimate