/
South Carolina /
Charleston
Storm Guard of Charleston
Professional roofing and restoration service experts you can trust.
Serving Charleston, Mt. Pleasant, Summerville, Berkeley, Dorchester & Surrounding Areas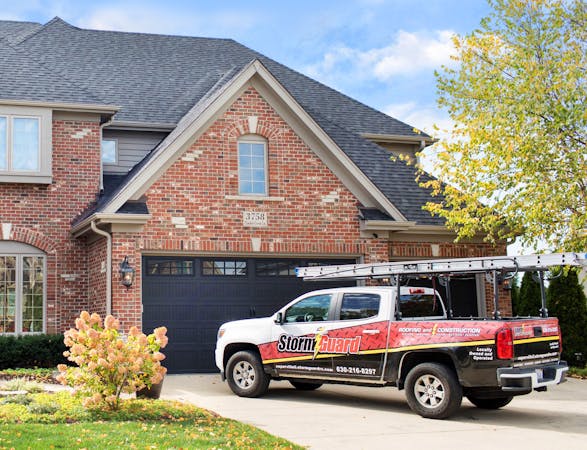 HASSLE-FREE RESTORATION IN CHARLESTON
One contractor for all your repair needs.
If you're looking for residential or commercial exterior restoration services in Charleston, we're here to help.
schedule free inspection
Services We Provide
Storm Guard of Charleston provides expert roof repair, siding, windows, gutters, and painting for your home or business in Charleston, Berkeley and Dorchester & surrounding areas.
request a free estimate
What Our Customers Are Saying
Customers from Charleston and its surrounding areas have had fantastic experiences using Storm Guard. Here's what they have to say.
Scott came out immediately and walked the entire roof emailed me an estimate the same day also they started the project on time. They did a wonderful job. I'm very much happy with his work!

Since I've met with the staff at Storm Guard roofing, Andrew and Scott have been very responsive to anything I've asked. Finally got my roof done today and it looks great. I recommend them to anyone.

I've had my new roof a week to date. So far it looks amazing. I love how informative Scott was during the entire process. If I ever run into a roofing issue again, I know who to call on!

Experience you can trust
THE STORM GUARD DIFFERENCE
We're licensed and insured and offer services throughout Charleston. We proudly stand behind our work with a five-year warranty on labor.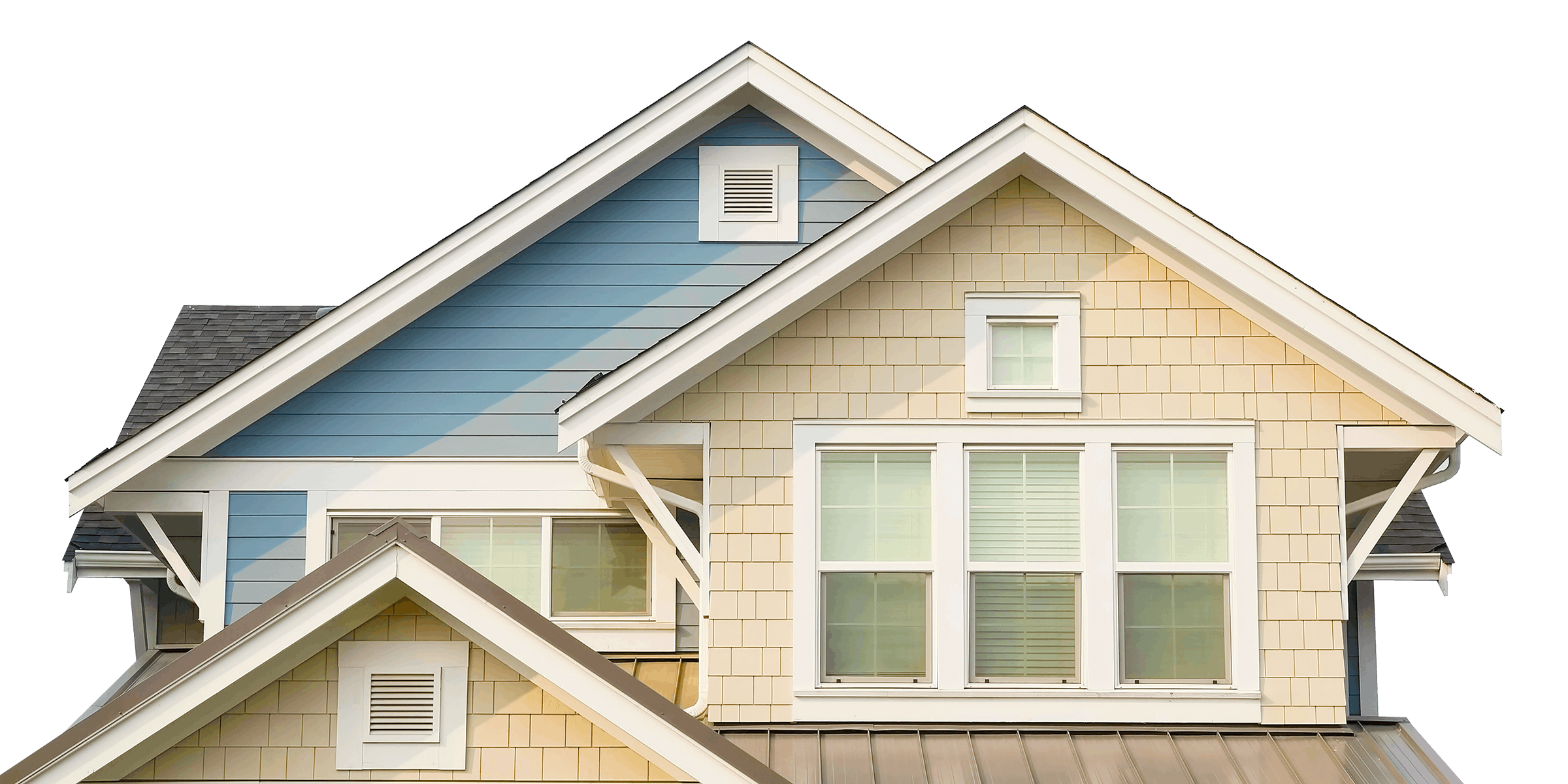 Why Trust Storm Guard?
Honesty & Integrity
We're Honest To A Fault - We Do The Right Thing
We Follow Through & Honor Our Contracts
No Scams. No Fraud. No Bad Workmanship
We Do It Right - Or We Don't Do It
Honest Assessments Guaranteed
Reputation & Experience
20+ Years Experience
Consistent 5 Star Ratings & Reviews
A+ BBB Rating
Helpful, Knowledgable Sales Team
Expert Project Managers, Highly Trained Workers
Rigorous Procedures w/ Proven Methodology
Committed to Safety
Personalized Customer Service
Areas We Serve
This Charleston Storm Guard office is located in Charleston, NC off Jenkins Rd. It's in the residential area known as West Ashley. It's across the street from the HomeGoods store and Men's Warehouse. It's right next to the O'Reilly Auto Parts store.
Certifications & Affiliations

We Specialize in Insurance Claims
Filing an insurance claim can be a daunting task. To alleviate the stress, Storm Guard will assist you during the insurance claims process.
get started today
Testimonials
What Our Customers Are Saying
Roofing Contractor for Shawn Amick

We had wind and hail damage from a storm a few months ago. Storm Guard was recommended by a friend. After three estimates, Storm Guard had the best price. They did an excellent job on our roof! They were quick but thorough, and Scott sent pictures to me throughout the day, letting me know how things were going. I ca n't say enough about how pleased we are with this roof!

Roofing Services for shala johnson

I've had my new roof a week to date. So far it looks amazing. I love how informative Scott was during the entire process. If I ever run into a roofing issue again, I know who to call on! false

Roofing Company for Scott Balsitis

Gave an honest and fair quote. Started on time and finished as scheduled. Kept me advised during install, even sending pictures of progress, since I couldn't be there in person. Did a good job of cleaning up after completion of work. Very pleasant to work with. false

Roof Contractor for sauremaus1989

Super nice people. Always in contact through the entire process. Great job. Fast work. Amazing clean up. Would definitely highly recommend and would use them again. Very simple process helped with the insurance claim and everything. Not to mention the pricing was great and worked out perfectly. false

Roof Repair for Tina Russo

Scott and his team were fantastic! They came at a convenient time for me to inspect my roof and provided an estimate quickly. Scott answered all my questions and concerns quickly. We scheduled a day for the roof installation and they came on time. The mess was completely cleaned up after they finished as if they had not been there. It was a thoroughly pleasant experience working with Scott. I highly recommend Storm Guard!

Roofing Contractor for Trey White

Absolute pleasure to work with these guys! Roof looks fantastic! false

Roofing Services for Cory Fishburn

Since I've met with the staff at stormgaurd roofing, Andrew and Scott have been very responsive to anything I've asked. Finally got my roof done today and it looks great. I recommend them to anyone looking for a new roof or repair. false

Roofing Company for Austin Dickson

Scott and his staff were a pleasure to deal with. They delivered on every promise made. The estimate he gave was honest and the price we paid. He helped us through the insurance process and handled everything in the most professional manner. If you're in need of roof work don't waste time with anyone else, give Stor m Gaurd a call and thank me later!!!

Roof Contractor for Bill Yochim

Scott was very professional. He kept me informed on what was going on. And the work completed in a timely manner. false

Roof Repair for Bonnie Hudson

Scott and the entire team at Storm Guard displayed the utmost professionalism. Explained the entire process, on time and protective of our property. Our entire roof, one story raised and about 4,200 sq ft. was done in 1 1/2 days, not 3 days as others experienced in our neighborhood. Their pricing was very fair. High ly recommend.

Roofing Contractor for Francine Armstrong

Wow. This was an amazing experience for me and my family! I had them replace my full roof, another roofing company in Charleston had done a job that wasn't up to par to say the least but these Charleston Roofers were outstanding! When it came to us choosing a Charleston Roofing business we had a ton of options but o ne reason we went with stormguard was the insurance, the great customer service, and the local aspect that they have been here for over a decade! They were extremely awesome to work with and they were running a promotion at the time so when I financed my whole roof to be done, they took $500 off the total and it was like I recieved that money right in my pocket and didn't have to worry about paying anything upfront! It didn't affect my insurance either so... Win Win! Will use again in the future I recommend that anyone use these roofers!

Roofing Services for james hill

I have never had any roof installations done before, it has always just been repairs, but when stormguard came out and gave me an estimate, I was impressed. I thought all the charleston roofers were pretty generic and really let me down, but this was different. Professional and gave me the time of day to make me fee l like family. Love the company! I think this is how the other Charleston roofing businesses should be. Likeable and affordable! The low pricing really was the 'icing on the cake' at the end of the day! Thanks a ton.. I appreciate this roofing business! Never using a different roofing company again as long as you guys are still around! Thanks!!

Roofing Company for Shaun Sollars

The best Charleston Roofing company! They are local and were affordable in pricing! I trust this roofing business in Charleston SC because they were extremely friendly and not pressuring me to buy right on the spot! They were almost like family! I loved that Scott was super friendly and was very professional at the same time! The work ethic once I agreed to have them do the job was fantastic. Very clean. Very exceptional! Highly recommend this roofing company.

Roof Contractor for Annie Dickson

Best experience I have ever had with a home repair company! Storm Guard is looking out for YOU! We interviewed several roofers to compare prices and decided on Storm Guard for several reasons: 1. We saw the very professional and timely work they did for our neighbors. When we asked, they highly recommended them. 2. The manager, Scott Deavenport, went above and beyond! He came to our home to meet with our insurance adjuster not once but twice to make sure we got the best coverage possible. He communicated with us clearly and personally about every stage of the process. He took the time to explain the process of recouping the recoverable depreciation payment from our insurance company. He gave us specific time lines and met every single one right on the money! He even made sure his workers patched a hole in our ceiling that had fallen through during the roofing process. I could go on but you get the idea! 3. The price was very modest compared to other well known roofing companies in Charleston. If you are on the fence about trying to save a couple of thousand by using a Craigslist no name company, I suggest you go for quality and the 30 year guarantee! Storm Guard will save you money in the long run and you will have the peace of mind a professional roofing company can provide. This company deserves one of those Charleston City Paper "Best of" awards!

Roof Repair for Megan Wilcox

Scott and his team were so responsive, professional and easy to work with. From start to finish, Scott was very communicative and involved to ensure the job was not only done in a quick, timely-manner, but done to perfection! Thank you Scott and the team, we always recommend you to everyone we know! false

Roofing Contractor for Patrick Hayes

We picked Storm Guard for the same reason we're giving them 5 stars: service that was helpful, professional, and responsive. Underpromised. Overdelivered. I'd pay extra for that. I didn't have to. false

Roofing Services for Mary Curtis

One of the most honest contractors I have ever met. I will use them for every job from here out. false

Roofing Company for Christiana Bennett

Reasonable price, kept me informed, responsive to questions, and Scott very involved and oversees the work. false

Roof Contractor for Le D. Wright

Great job and a fair price. false

Roof Repair for Penelope B.

They did so much more! They replaced the rotten siding and painted the entire house with 2 coats of stain after power washing. They also added gutters and a new aluminum chimney cap and replaced a leaking skylight with roofing. Scott responded to each of my questions and concerns immediately and asked questions to m ake sure that we were on the same page. The work was done in stages and he kept in touch all the way. The crews worked full blast during the hottest part of the summer!

Roofing Contractor for Matthew Rubin

Scott's team did a terrific job with our roof. After my experience with Storm Guard I would be very confident in recommending them to other homeowners. false

Roofing Services for Dennis S

Scott came out immediately and walked the entire roof emailed me an estimate the same day also they started the project on time. They did a wonderful job on my roof and replaced all the rotten fascia boards so I'm very much happy with his work! false

Roofing Company for richard majoys

These guys are fantastic! They know their stuff and get it done in a timely fashion. They will give you a free inspection of your roof looking for wind and hail damage. Once they inspect it they show you what they found. Then they call your home owners insurance and file a claim for storm damage. They come out and m eet the adjuster when they come out and show them the damage. They can help you get a new roof just for your deductible if insurance approves the work!

Roof Contractor for Michelle N.

My neighbors and I can't say enough about how great my roof looks and the fantastic job that was done. It was a pleasure working with Storm Guard they were very professional and they even met my insurance company at my home to go over the damage and assist with questions about my claim. Everything was completed to m y satisfaction like they promised. Chris has been the chosen one that I will be referring people who comes to me looking for roofers he will literally walk you through the whole process. It's a pleasure to say Storm Guard and let's not forget Drex he also assisted with the job as well. They handled all my concerns with care and believe me I couldn't be happier with the outcome and that I chose them for the job. Thank you Storm Guard.

Roof Repair for Michael A.

Responsive, and kept us informed of progress at all phases. false

Roofing Contractor for Cindy M.

Reasonable price, kept me informed, responsive to questions, and Scott very involved and oversees the work. false

Roofing Services for Nick K.

I highly recommend Storm Guard Roofing and Construction and Mr. Scott Deavenport and his team for roof repair and replacement. I received 6 proposals. His was not the cheapest nor the most expensive. However he listened and he documented... false

Roofing Company for Kenzie Brogden Taylor

What a wonderful company!!! The owner, Scott, was responsive and super nice!!! They were so easy to work with on our new roof and it looks great!!! We will definitely use them for our future needs! false

Roof Contractor for Gregory G.

We were introduced to StormGuard via a flyer left on our door. Usually we don't respond to such flyers, but thought we would "give it a shot". We are very happy we did! Scott, Tim, and company were very responsive and very accommodating. They responded to our inquiry and assessed hail damage we had. They walked us t hrough the filing of a homeowner's claim and met the adjuster. There was some question as to how much of our roof should be replaced and StormGuard went to bat for us advocating a whole replacement be done. They delivered samples and responded to many inquiries regarding different roofing options providing numerous estimates promptly. The work was done quickly and professionally in as expedient manner as possible erring on the side of doing a thorough job as possible as opposed to hurrying the job. There was minimal mess as opposed to other TRI COUNTY area ROOFING companies that have done work in our neighborhood. There were a couple of issues that were brought to their attention and rectified in an expeditious manner. Overall, we could not be MORE pleased with StormGuard!

Todd was outstanding through the whole process. He took the time to ensure that I knew and understand all what was required, what my part in the process was, and all he would do to assist. He stayed in contact with me throughout the whole process. Provided samples, insight from his experiences, and allowed me to mak e up my own mind with no outside pressure. I have recommended his company to my friends and told them what a hands-on guy he was. I would whole-heartedly use Todd again on any exterior home improvement project. Just Outstanding Service!!!!! Rich Horton. Ladson,South Carolina