Siding
Siding repair and maintenance is the easiest way to keep up the value of your home and ensure that more costly replacements don't have to occur. Learn how Storm Guard can help keep your siding in tip-top shape.
Siding Repair
The most common types of damage you see to siding is mold, water damage, warped siding, rot, dents, leaks, cracks, and holes.
Keep an eye out for poorly installed siding as well as insect and storm damage. Each of these conditions will require siding repair. Certain repairs may also look like a new coat of paint or stain. This can not only improve the look of your house, but will help keep your property water resistant, too. Knowing what to look for when siding repairs are needed will help you maintain the beauty and health of your home exterior. Regular repairs will also increase the value of your home. Learn more about the basics of siding repairs.
Siding Repair Services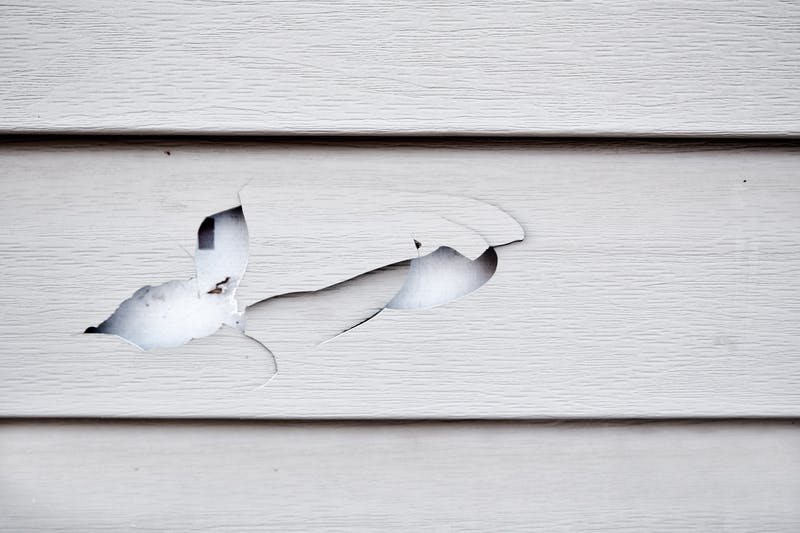 Find a Location
Enter your Zip Code to change locations
Emergency Siding Tarp
An emergency siding tarp is something you install when you want to avoid further damage but can't get repairs done right away. It's usually installed after bad weather conditions or vandalism.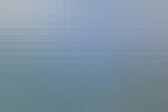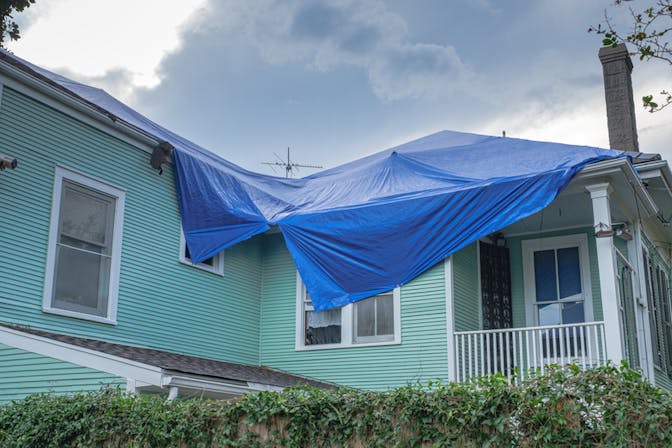 An emergency siding tarp is also often required by homeowner's insurance companies when you are filing a claim. If you think you need an emergency tarp after a storm or vandalism, odds are that your insurance company will cover the installation. An emergency siding tarp is not a long term solution, but it will help save you money in the long run. You can install an emergency tarp yourself or you can have a professional install it. A professional like Storm Guard can also assess the damage at the same time, making the process more efficient. Learn how to install an emergency siding tarp and what to expect when you hire a professional.
Siding Styles & Materials
There are different styles of siding and different materials that you can use. Each one has both pros and cons, but one thing is certain: new siding will change the appearance of your home for the better.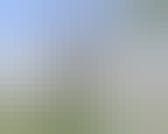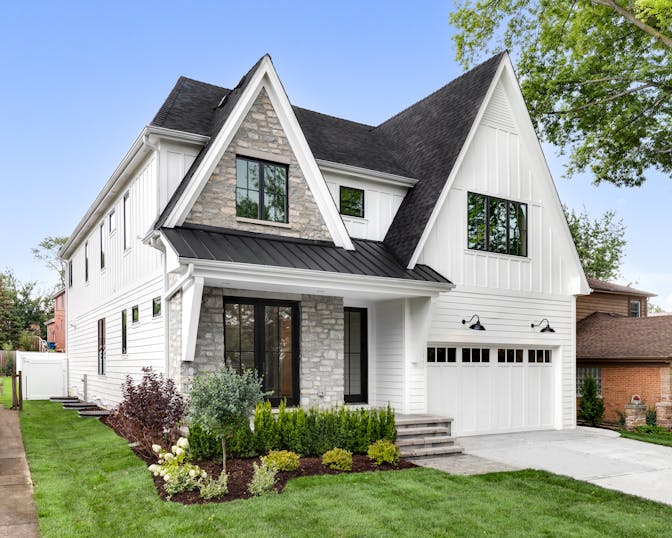 Siding Styles
Each type of siding comes at a different cost, both in terms of maintenance and of money. Each siding option comes with different color choices as well as either horizontal or vertical styles.
The most common siding styles are clapboard siding, traditional lap siding, dutch lap siding, wood grain siding, beaded seam siding, board and batten siding, cedar shake siding, and traditional shake siding.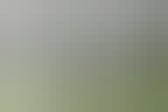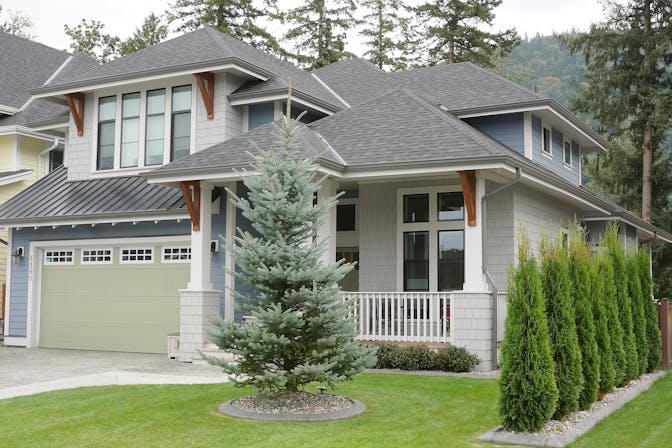 Siding Materials
Some of the most popular material options for siding are fiber cement siding, wood siding, aluminum siding, stone veneer, treated wood or vinyl siding. Learn more about the different siding types.