Roofing and construction experts you can trust.
Locally owned, nationally backed.
Use current location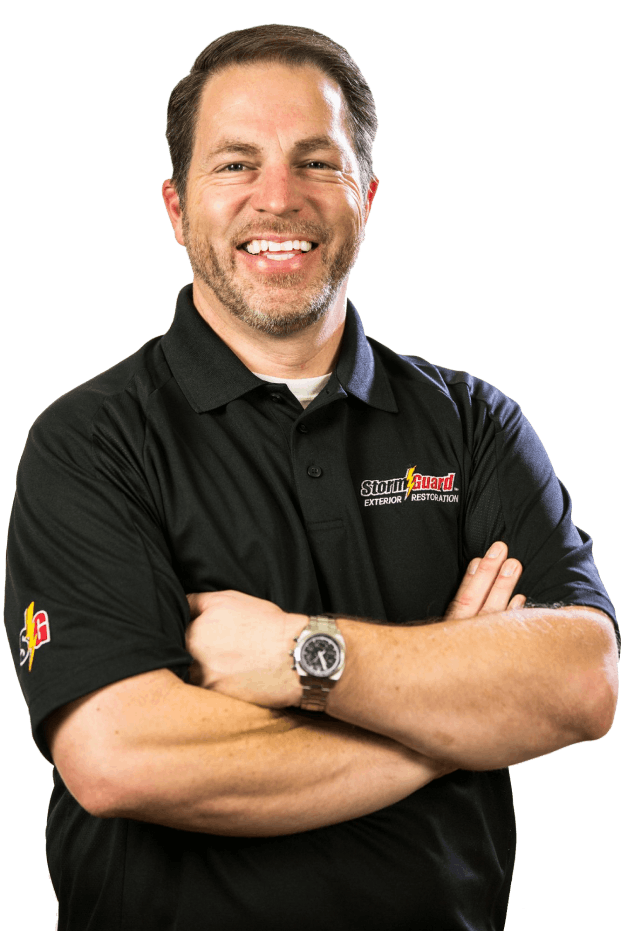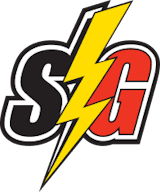 Insurance Claim Assistance
Quality roof repair and restorations made easy.
When your home has been damaged, navigating the insurance claim process can be difficult and time consuming. We're here to lift that burden and help facilitate the entire process for you. Let us help you obtain insurance approval and minimize your out of pocket expense.
Lifetime warranty.
We're fanatic about customer satisfaction and provide the strongest materials, workmanship and labor warranties in the industry.
We're Licensed, Insured, and Certified
We Warranty All Labor & Materials
Superior Craftsmanship That's Guaranteed
Quality workmanship.
Quality without compromise - it's our mantra. 
With over 20+ years experience, we know the formula for delivering a high quality exterior contractor service.
We don't cut corners, period. Professional installation guaranteed
We use superior products & materials from top manufactures
We provide highly trained workers and expert project managers
We customize every install to match your needs
We treat your home like it's our own - Complete clean up of work areas.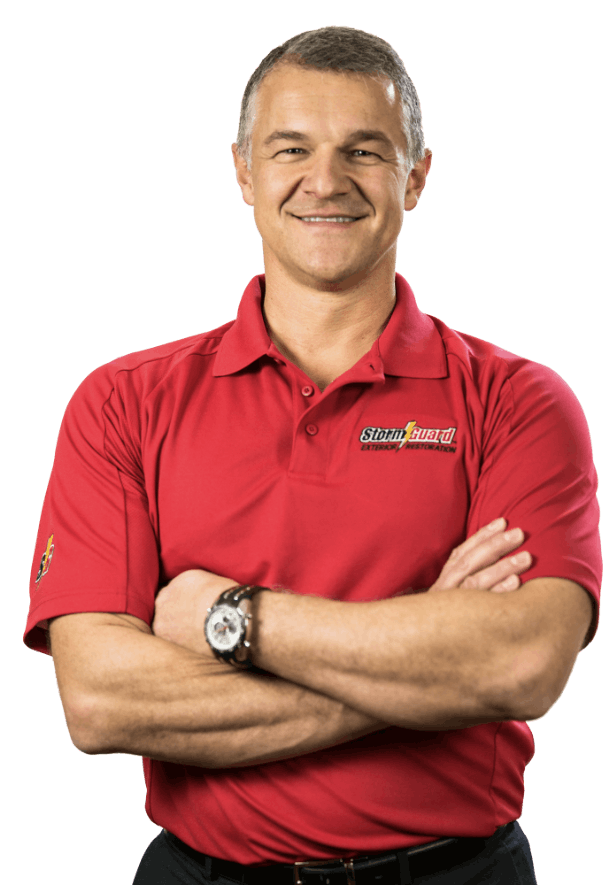 Experience you can trust.
The Storm Guard Difference
As America's top roofing franchise, we've built our reputation by acting with integrity and providing the highest degree of professionalism.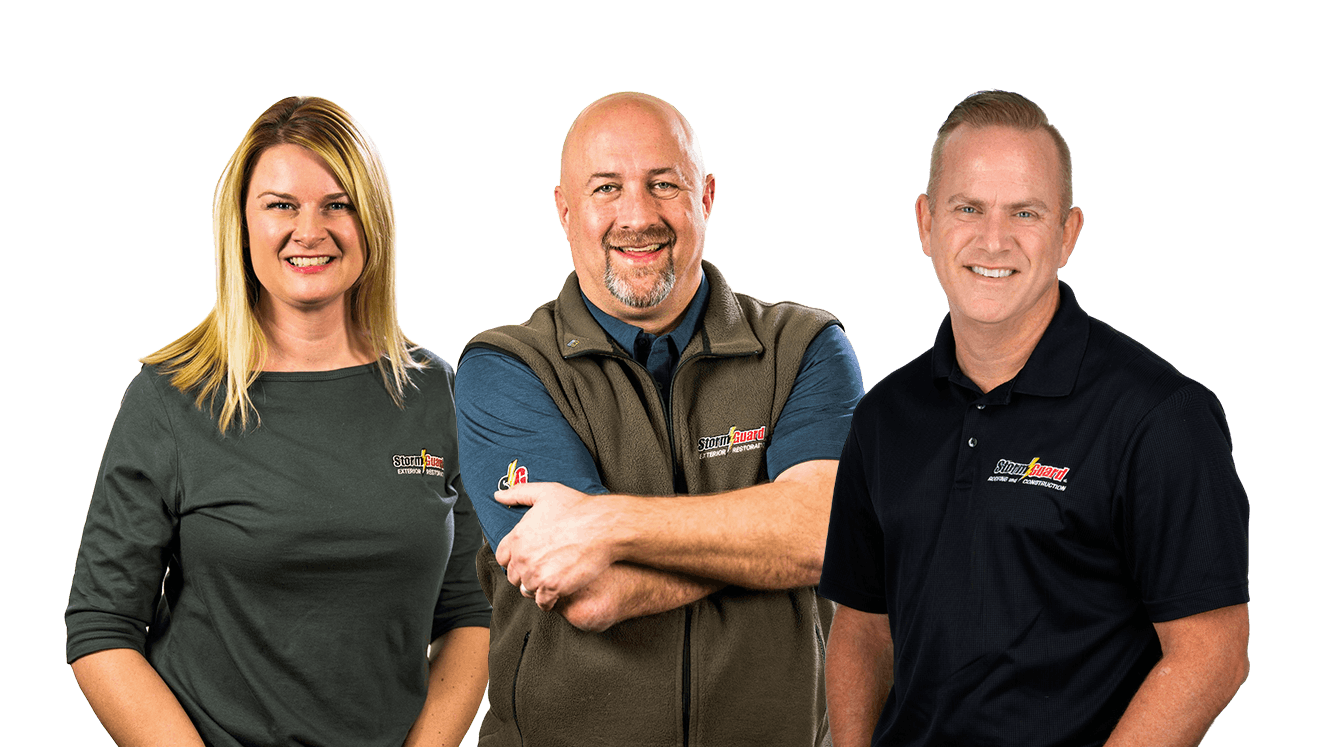 Why Trust Storm Guard?
Honesty & Integrity
We're Honest To A Fault - We Do The Right Thing
We Follow Through & Honor Our Contracts
No Scams. No Fraud. No Bad Workmanship
We Do It Right - Or We Don't Do It
Honest Assessments Guaranteed
Reputation & Experience
20+ Years Experience
Consistent 5 Star Ratings & Reviews
A+ BBB Rating
Helpful, Knowledgable Sales Team
Expert Project Managers, Highly Trained Workers
Rigorous Procedures w/ Proven Methodology
Committed to Safety
Personalized Customer Service
FREE INSPECTION & ESTIMATES
We make the restoration process easy.
From beginning to end, we're committed to providing you with a premium-quality, low-stress project experience.
On Time, On Budget 
- No Surprises
We know the importance of setting expectations and always provide upfront pricing with realistic timelines.
Clear and Prompt Communication
We believe punctuality, communication, 
and respect are crucial.
We arrive on time and respect your need for dependable scheduling.
Get A Free Estimate
Locally owned, nationally backed.
All of our locations are locally owned by independent franchise owners.
We've earned the reputation as the top roofing franchise in the U.S.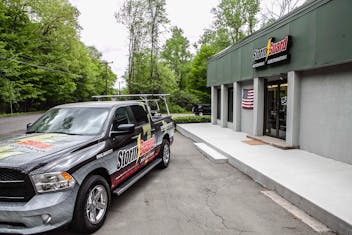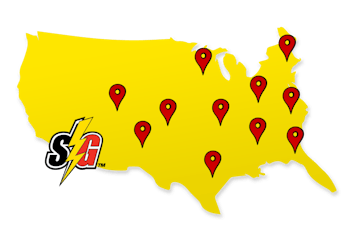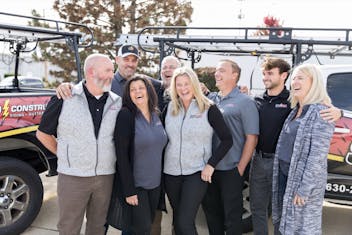 Rated 5 out of 5 stars by our customers!
Customers from across the country have had fantastic experiences using Storm Guard.
Here's what they have to say.
Your crew was awesome- the whole process was quick easy and pain free. Nice touches finishing my roof vents to match my new roof color!

They were very accommodating to work with and respectful of my property. They also quickly responded to my voicemails. A very complete job!

Storm Guard did everything they could to work on our roof while we were closed so not to bother our customers. Parking lot was cleaner when they left than before they arrived. Very professional.

Find Your Location
Enter Your Zip Code to Find your location
Recommended for you.
Browse our popular articles
View all
Storm Guard's Property Inspection Process

Exterior damage to your home is more common than most people think. What seems like a minuscule thing can actually form into a major issue down the road.

What To Do After Hail Damages Your Roof

Hail damage to your roof is no joking matter. If your roof has fallen victim to a hailstorm and has noticeable damage, you'll need to get it inspected. If left unchecked, any damage to the roof can lead to leaks and further damage that will be even more costly to repair. Read on to learn what to do after hail damages your roof.

How to Properly Caulk Your Window

An air draft, beam of light, puddle of water, or an ant trail are all signs that it's time to reapply caulk to your window frame. Your home's windows are sealed with a flexible material called caulk and the purpose of this sealant is to fill the gaps and cracks that could lead to air leaks or letting in rain water. And while applying caulk to a window isn't rocket science, it can be a tricky process. Especially if it's your first time caulking. Here are six steps to properly apply caulk to your window frame like a pro.