/
Missouri /
St. Louis Southwest /
Chesterfield Roofing
Chesterfield Roofing Contractors You Can Trust
Servicing the Chesterfield, MO area for nearly a decade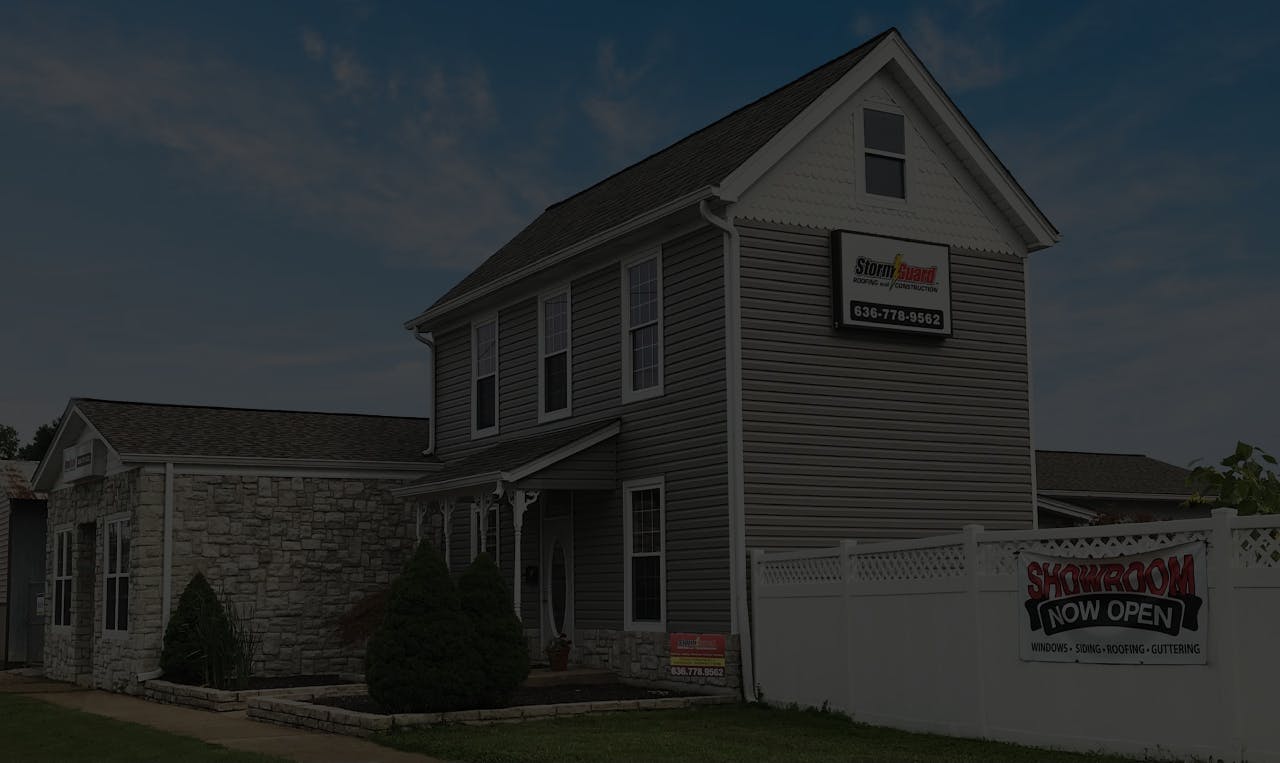 Residential Roofing
Trusted Residential Roofing in Chesterfield, MO
Chesterfield residents can enjoy peace of mind knowing that our roofers deliver remarkable residential and commercial roofing services. We will guide you through the selection process to ensure you get the right structure and materials for your home. Our installation is crafted with precision to guarantee lasting durability, while any repairs are taken care of quickly and efficiently. Your FREE inspection is just another way we show how dedicated we are in satisfying all your roofing needs.
Request Consultation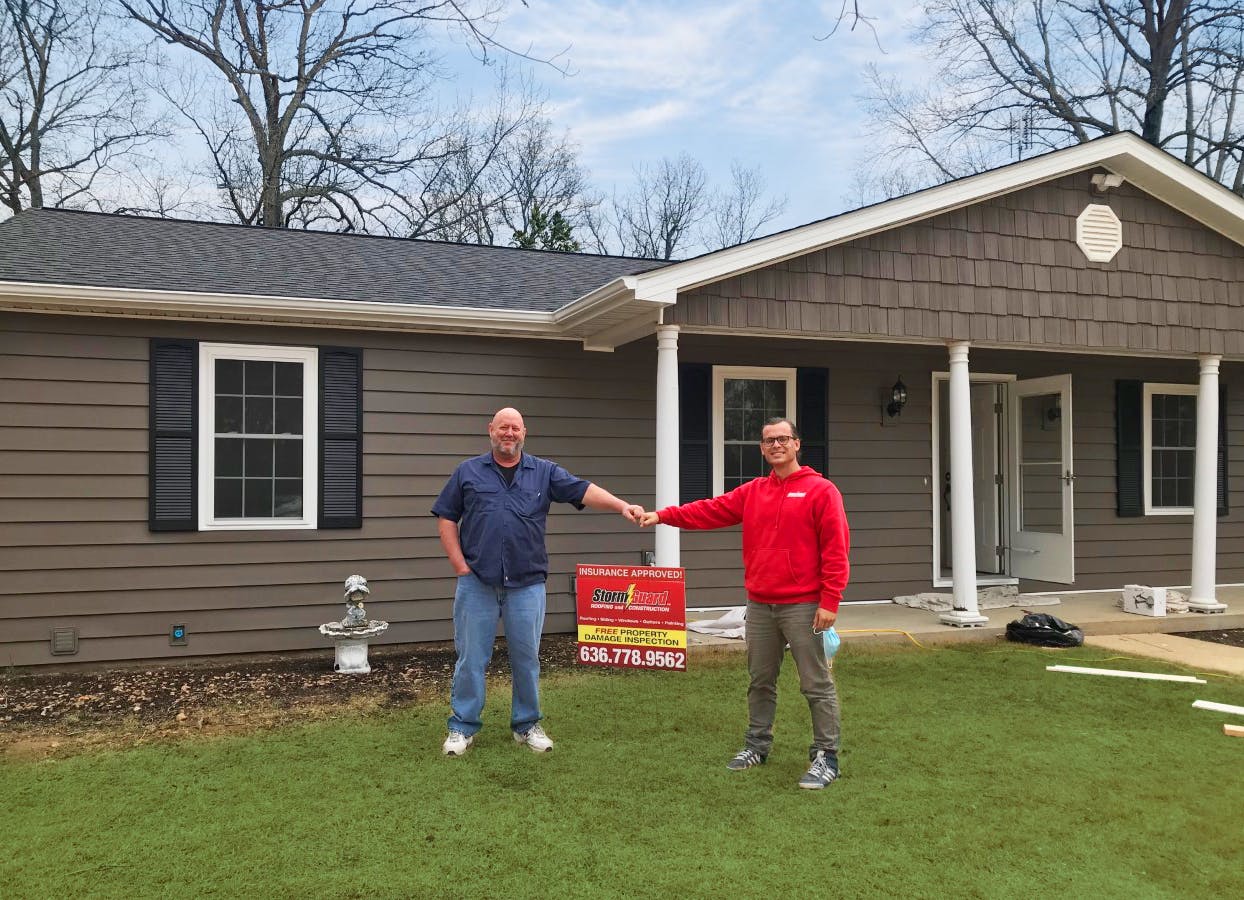 ROOFERS IN Chesterfield
One contractor for all your roofing needs.
If you're looking for residential roofing or commercial roofing services in the Chesterfield area, we're here to help.
schedule free inspection
Services We Provide
Storm Guard Roofing of St. Louis specializes in hail storm damage, roof replacement, roof repair and emergency tarping services in the Chesterfield area.
request a free estimate
Roofing Services
Roof Repair
Roof Replacement
Roof Installation
Roof Tarping
Residential Roofing
Commercial Roofing
Best Roofing Contractor in Chesterfield
Need roofing help in Chesterfield, MO? Look no further than Storm Guard of St. Louis. Our team is committed to ensuring your roof receives the best care possible - from full-on replacements to minor repairs, we've got it all covered. We know how important a quality-made and well-repaired roof can be for both safety and value purposes, so let us support you with whatever kind of assistance you need.
From energy efficiency-oriented shingle and metal roofs, perfect for lowering heating costs in summer months, to classic asphalt and composition shingles, we'll guide you in understanding which roof type works best for your home. Whether it's a completely new roof installation or small repairs, we will make sure that your project is completed with outstanding results. We have already gained the trust of countless homeowners in this area - don't wait any longer; get in touch with us today!
What Our Customers Are Saying
Storm Guard customers in Chesterfield have been ecstatic with their results. Don't just take our word for it - here's what they have to say!
I would recommend Storm Guard to anyone needing a new roof or gutters. They did a great job installing the roof and cleaning up afterwards. We had new gutters and facia replaced this October. Matt scheduled us around the rainy days and I couldn't be happier with the job.

Storm Guard Roofing and Construction were great to work with. They did a fantastic job on our roof in 2015, so it was an easy decision to hire them to replace our gutters in 2021. The price was very competitive. I highly recommend.

Dave Shell and his crew did a wonderful job on putting a new roof on my parents home. They were quick, efficient and cleaned up after it was done. I would recommend them to other home owners.

We Specialize in Insurance Claims
Worried about the painful process of dealing with your insurance company? Worry no more! We'll assist you during the insurance claims process.
get in touch today
Request a Free Inspection
Our commitment is to provide you with honest, fair and accurate quotes using code-compliant practices and high-quality materials. Get started today for a no-obligation damage inspection of your home or business.
Get A Free Inspection
Certifications & Affiliations