/
Missouri /
St. Louis Southwest /
St. Charles Roofing
St. Charles Roofing Contractors You Can Trust
Servicing the St. Charles, MO area for nearly a decade.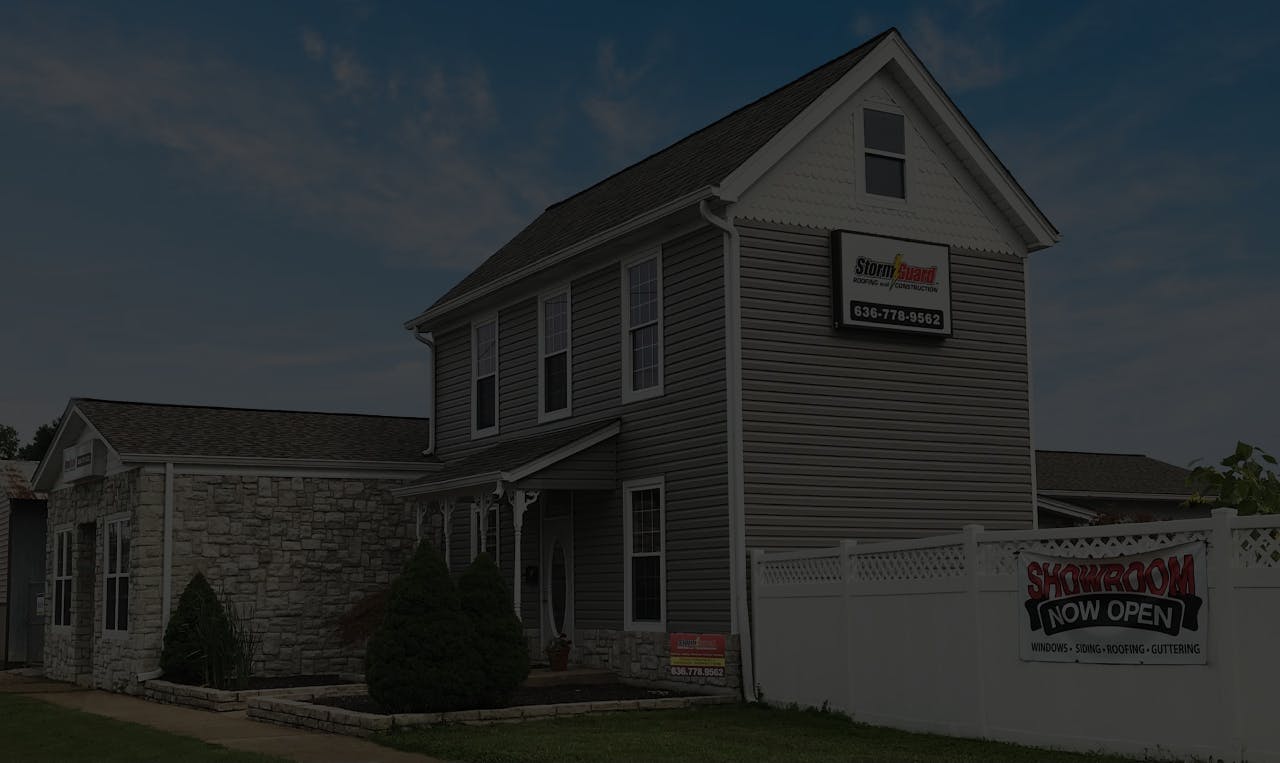 Residential Roofing
Trusted Residential Roofing in St. Charles, MO
At Storm Guard of St. Louis, we're passionate about delivering our customers in St. Charles with complete satisfaction and security when it comes to our roofing services. Our team is comprised of experienced roofing professionals who use only the best materials available. Plus, we offer a free residential roof inspection, so don't delay, get started today!
Request Consultation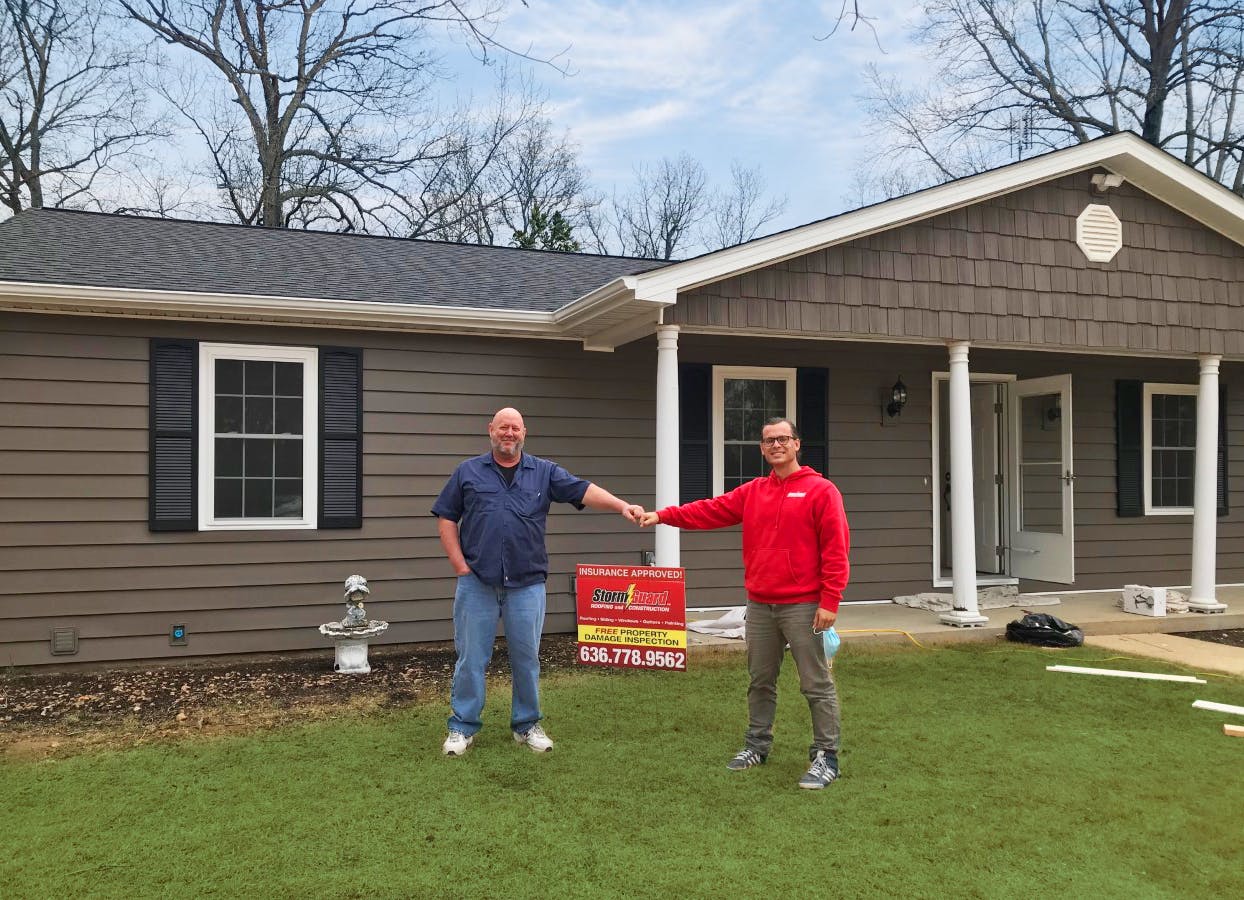 ROOFERS IN St. Charles
One contractor for all your roofing needs.
If you're looking for residential roofing or commercial roofing services in the St. Charles area, we're here to help.
schedule free inspection
Services We Provide
Storm Guard Roofing of St. Louis specializes in hail storm damage, roof replacement, roof repair and emergency tarping services in the St. Charles area.
request a free estimate
Roofing Services
Roof Repair
Roof Replacement
Roof Installation
Roof Tarping
Residential Roofing
Commercial Roofing
Best Roofing Contractor in St. Charles
At Storm Guard of St. Louis, we're your go-to destination for all your roofing solutions - from minor repairs to full replacements and everything in between! With our dedicated team at the helm backed by unbeatable prices, you can trust us to provide first-class services that fulfill all your home's roofing needs.
With nearly 10 years of roof repair expertise in St. Charles, you can depend on us for all your metal and shingle needs - whether it's energy-efficient shingles or classic asphalt varieties. Get in touch with us today to begin the process!
What Our Customers Are Saying
Storm Guard customers in St. Charles have been ecstatic with their results. Don't just take our word for it - here's what they have to say!
I would recommend Storm Guard to anyone needing a new roof or gutters. They did a great job installing the roof and cleaning up afterwards. We had new gutters and facia replaced this October. Matt scheduled us around the rainy days and I couldn't be happier with the job.

Storm Guard Roofing and Construction were great to work with. They did a fantastic job on our roof in 2015, so it was an easy decision to hire them to replace our gutters in 2021. The price was very competitive. I highly recommend.

Dave Shell and his crew did a wonderful job on putting a new roof on my parents home. They were quick, efficient and cleaned up after it was done. I would recommend them to other home owners.

We Specialize in Insurance Claims
Worried about the long process of dealing with your insurance company? Worry no more! We'll assist you throughout the entire insurance claims process.
get in touch today
Request a Free Inspection
At Storm Guard of St. Louis, we believe integrity is of paramount importance and we never compromise on that value. We'll first provide you with a detailed roof inspection for your home or business so you can start the process with no strings attached. Why wait? Get started today to schedule your free roof inspection.
Get A Free Inspection
Certifications & Affiliations