/
Missouri /
St. Louis Southwest /
Contact
Contact Us Today!
If you're looking for exterior restoration services in St. Louis and its neighboring towns, such as St. Charles, Ballwin, Chesterfield, Fenton, Pacific, Webster Grove, Union, Washington, or St. Peters, schedule a FREE consultation with us today.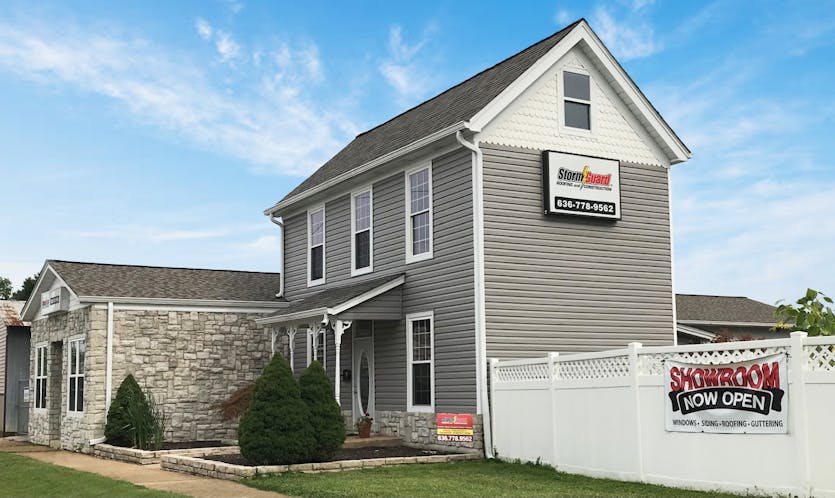 Schedule a Free Inspection
Are you a homeowner in St. Louis looking to ensure the longevity and efficiency of your the exterior of your home? Look no further than Storm Guard Roofing of St. Louis for a FREE inspection. Not only is this a cost-effective way to identify potential issues before they become larger and more expensive to fix, but it comes with a host of other advantages as well.
With years of experience in the industry and a thorough understanding of the unique challenges posed by the weather in the St. Louis area, we're able to identify even the subtlest signs of damage or wear that might go unnoticed by less-trained eyes. By investing in a free roof inspection, you're taking a proactive approach to the care and maintenance of your home. Rather than waiting until you notice a problem – which could be too late to prevent significant damage – you're staying ahead of the curve and giving yourself the peace of mind that comes with knowing your roof is in good hands. Get started today!
Schedule Free Inspection