/
Tennessee /
Nashville /
Brentwood, TN Roofing
Top-Rated Brentwood, TN Roofing Company
Storm Guard Roofing in Brentwood, Tennessee is a locally known roofing contractor service provider. We've been providing reliable residential roofing to the homeowners in Brentwood for years. We ensure that your needs are met and you're satisfied at the end of the day. Our quality work is brought to you by a team of expert roofers, warm customer service representatives, professional and specialized roof inspectors, and more. All of us here work hand-in-hand to deliver our residential roofing services including roofing repair, roofing inspections, roofing installation, and more. Storm Guard Roofing in Brentwood, TN aims to keep all of our customers happy and to think of us first whenever they have residential roofing issues of any kind.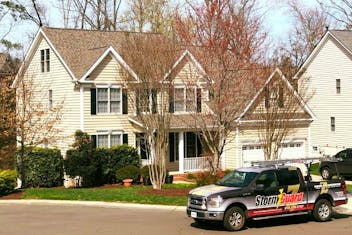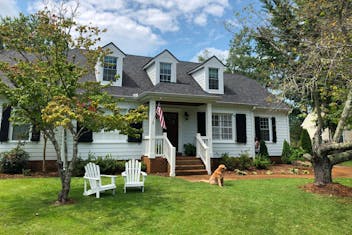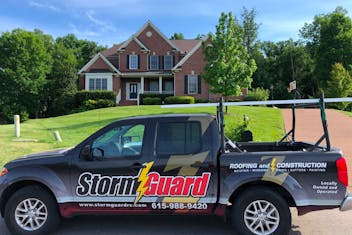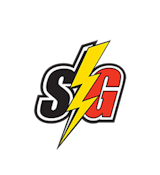 Get your Quality Residential Roofing Services from the Best in Brentwood, TN
Most of our roofers are locals in the community. They are born and bred in the same Brentwood, TN neighborhood. They know the culture, and they have seen and experienced all the extreme weather conditions that you have. They are able to spot the problems on sight because they recognize these issues on their own roof as well. It helps so much to have professional roofers who know and understand what you're going through.
We're Part of Your Journey
As homeowners, you are part of our journey. We keep you informed, in the loop, and we listen your concerns. We value your roofing investment and we want to help you protect and extend its shelf life.
Our roofers are dedicated to their job, and they have an innate desire to help. They also work with integrity and honesty. All these characters set us apart from other roofing contractors in the city. We don't just do the job, we make sure to do it the best way we can.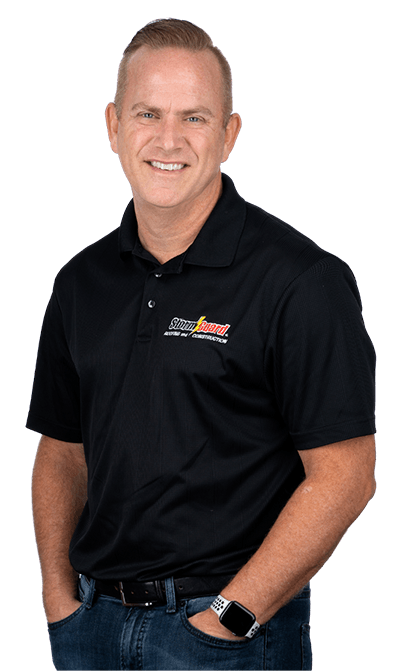 Get a Detailed Residential Roofing Inspection with Storm Guard Roofing
Roof Inspection is part of the maintenance process. It's an effective way to check your roof for any damages and assess the overall condition of your roof. It's a great preventive measure to avoid spending more for major damages later on. You are able to put a stop to minor roofing issues and spend less. With Storm Guard Roofing in Brentwood, TN, you don't have to worry about the cost. We offer affordable rates for our premium services, and there aren't any hidden charges or overcharges. What's stated in your original quote is the final fee.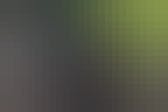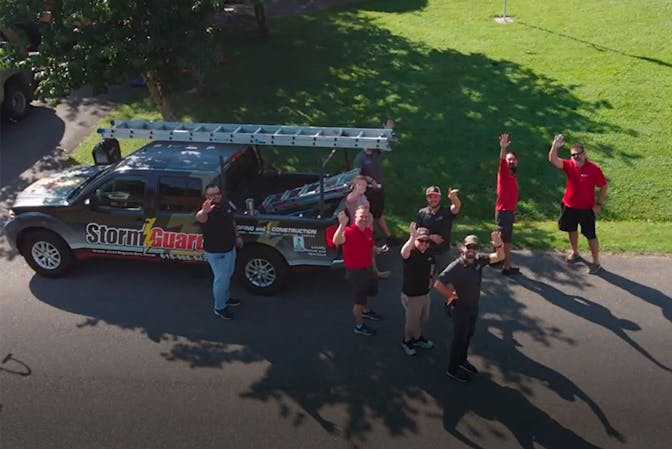 The faster you connect with us, the quicker it will be for our professional roofers to come by your home for a thorough and detailed residential roofing inspection. They will check for leaks, rust spots, broken or missing shingles, or any other damages. They will also ask you if you have observed any roofing issues. Regardless if it's after a storm or not, if you think your roof has issues, always call for professionals for the help and the assurance.
Get Started Today
Affordable Residential Roofing Repairs with Storm Guard Roofing
Are you looking for a prompt residential roofing repair company in Brentwood, TN? Well, you're in the right place. Storm Guard Roofing is a one-stop residential roofing repair company that offers premium roofing repair to residents of Brentwood. Call us today for a free inspection.

We specialize in roofing and rest assured that our professional roofers can finish the repair from start to finish in no time. Our team of roofers repair various roofing issues in all roofing types including metal, tile, flat roofs, and asphalt.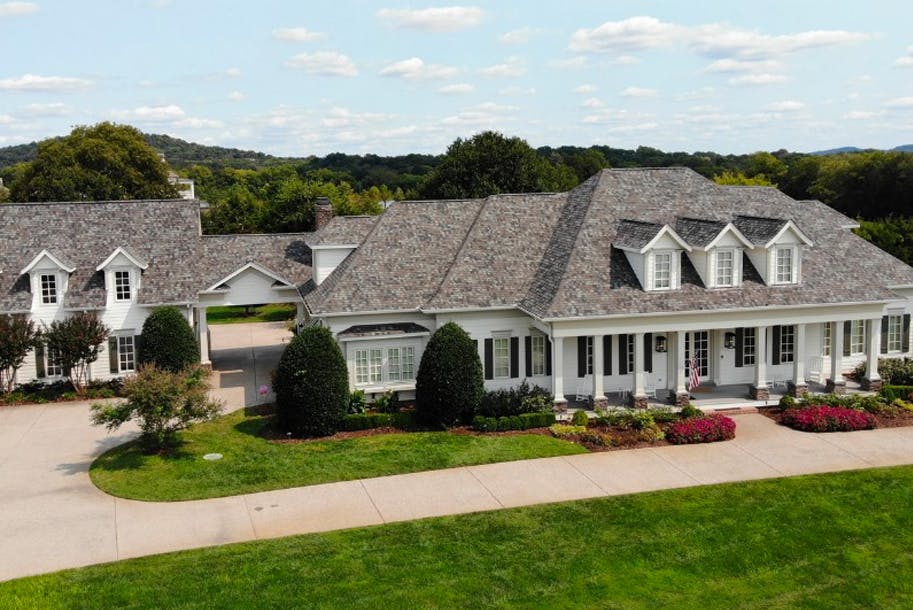 Trust Our Brentwood Roofing Experts
We have the equipment and the expertise to fix whatever's wrong in your roof. The aim is to provide all our clients with excellent roofing repair service at a reasonable price. If you have any roof damage, do not hesitate to call us. We want to protect your family and all your valuable assets. Let us repair your roof today to minimize further damage and more expenses for roof repair in the future.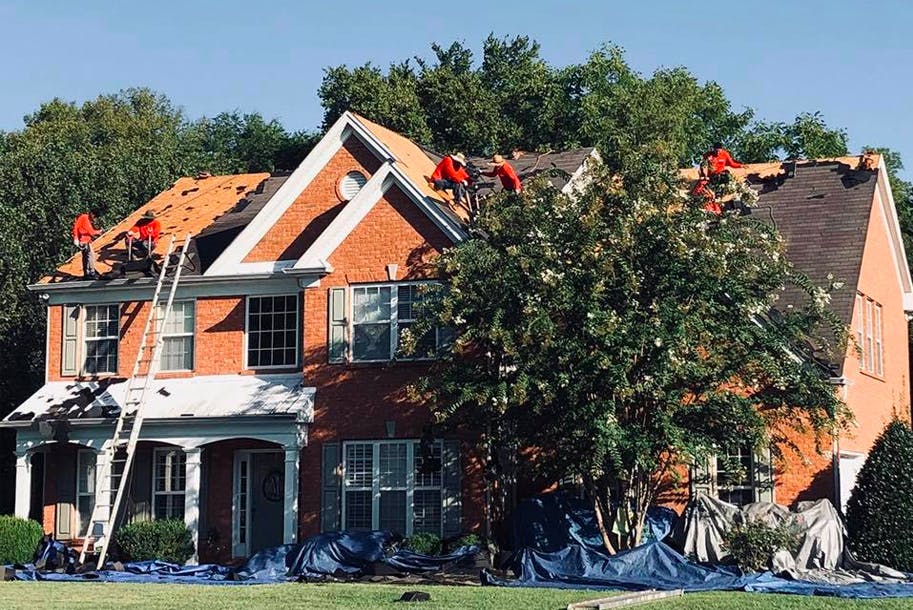 Quality Roofing Replacement to Protect your Home
Your roofing system is an integral part of your home. In fact, it's one of the biggest parts of any house and is also one of the biggest investments you'll ever make in your home. It needs to be of high-quality to survive the daily wear and tear. It has to be durable to withstand extreme weather conditions. However, even with maintenance, there are some situations that are out of your control. Storm, hail, heavy snow, and other natural disasters are something you can't predict. Roof damage often happens due to these situations. When that happens, you need to call the help of a professional roofing team who knows what they're doing.
Storm Guard is a roofing contractor of choice in Brentwood TN that provides roofing replacement services. Our state-of-the-art equipment, top-notch experts in the roofing industry, and our dedication to install your roof the right way set us apart from others.
Roofing Installation in Brentwood, TN from the Roofing Professionals!
Storm Guard Roofing offers roof installation for all roofing types including: asphalt roofing, tile roofing, metal roofing, and flat roofing. Installing a new roof is another big investment for your home. It's another way for you to add value to your home in case you want to sell in a few years. You want to make sure that your roofing system is installed the right way. The quality of the roof you're getting can only go as far. You need to hire professional and reliable roofers to ensure that the quality of your roof is not compromised by the service you get.
We are committed to excellence, to providing a service that will last for years on end, and for making sure that we build strong working relationships with our clients that would keep them coming back to us for any of their roofing needs.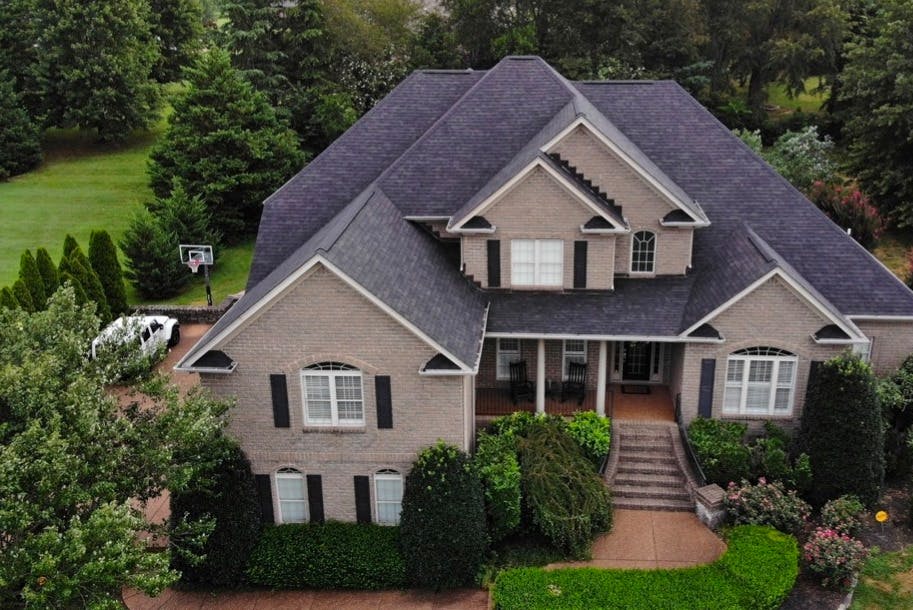 Schedule Today!
Storm Guard is your company of choice for your roof installation and any other roofing needs you have. Call us now and schedule an appointment as soon as possible.
Get in Touch Today