/
Tennessee /
Nashville /
Franklin TN Roofing | Roofers in Franklin Tennessee
Voted-Best Roofing Company in Franklin, TN
Professional roofing and restoration service experts you can trust. Serving Nashville, Franklin, Brentwood, Thompson's Station, Spring Hill & Surrounding Areas.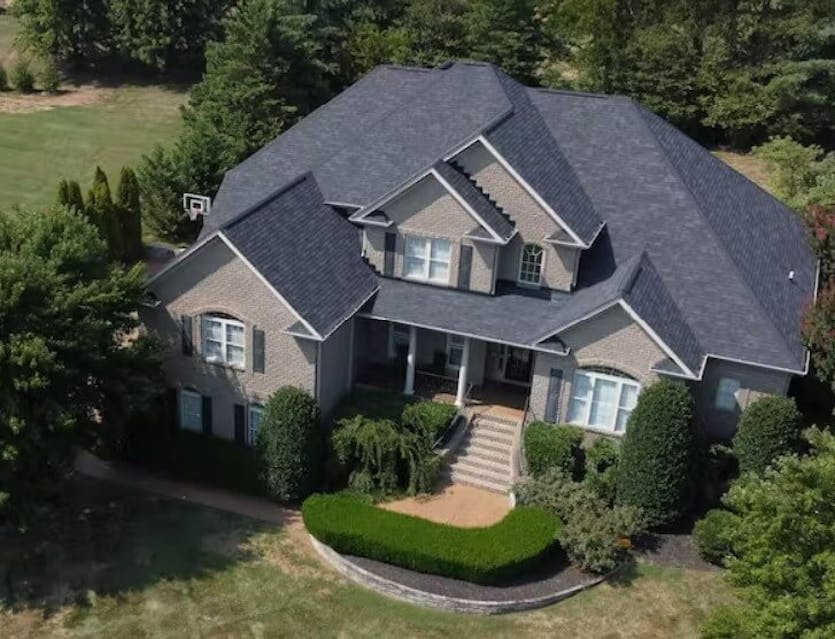 HASSLE-FREE RESTORATION IN FRANKLIN
One contractor for all your roofing needs.
If you're looking for residential or commercial exterior restoration services in Franklin, we're here to help.
schedule free inspection
Why We're Different
- A+ BBB Rated
- Free Estimates & Inspections
- Insurance Claim Specialists
- Voted Best
- Locally Owned, Nationally Backed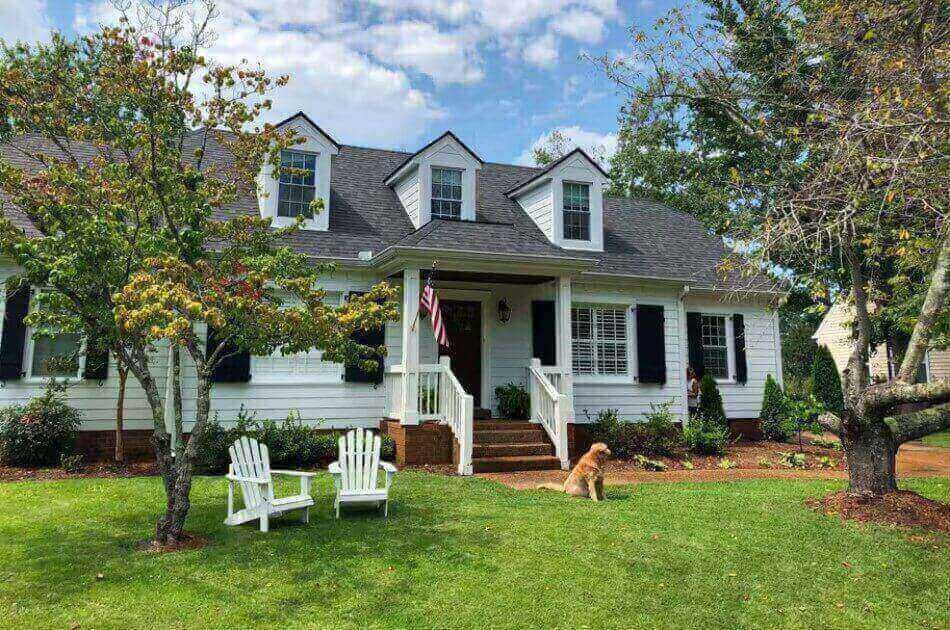 Services We Provide
Storm Guard of Nashville provides expert roofing, siding, windows, gutters, and painting for your home or business in Nashville, Franklin, Brentwood, Thompson's Station, Spring Hill & surrounding areas.
request a free estimate
Roofing Experts
We're fanatic about customer satisfaction and provide the strongest materials, workmanship and labor warranties in the industry.
We're Licensed, Insured, and Certified
We Warranty All Labor & Materials
Superior Craftsmanship That's Guaranteed
Locally Owned, Nationally Backed
Storm Guard of Nashville is a top-rated roofing contractor in the state for many reasons. We are a team that aims to help the local community and other nearby areas with their roofing needs.
As a leading company in the roofing industry, we provide our clients with quality work, high-quality materials, and over-the-top customer service. The goal is to deliver all the needs and ensure that all the roofing issues are properly addressed efficiently and excellently.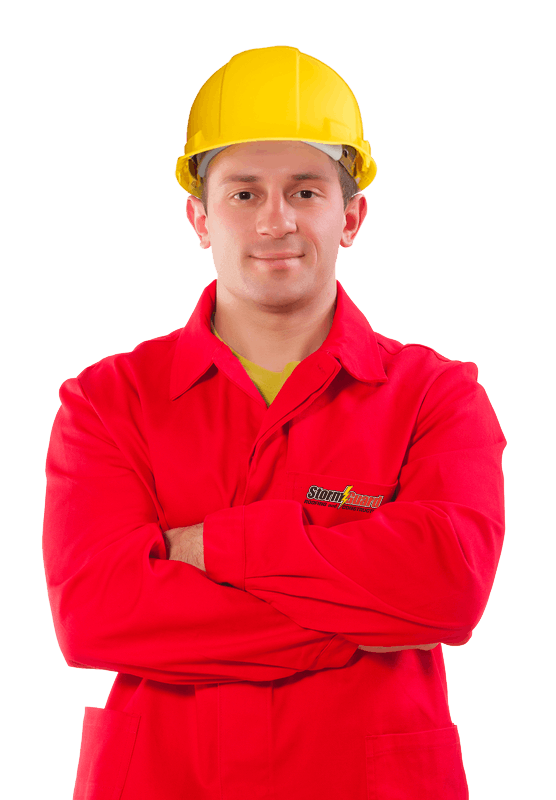 What Our Customers Are Saying
Customers from Franklin and its surrounding areas have had wonderful experiences using Storm Guard. Here's what they have to say.
I have one word to describe this team, excellent. The entire crew did a great job, I would highly recommend storm guard. They were very professional.

Not only the final result looks amazing, they did in the promised time-frame. They left everything clean and – the best part – there were no surprises. I definitely recommend Storm Guard services.

Chris, Andy, and the entire team with Storm Guard made my roof, soffit, and gutter repairs almost painless. I can't possibly recommend them enough, and even though they're a franchise of a larger organization, the staff is almost all locals, not storm chasers that disappear once they get paid.

Top Notch Roofing Service in Franklin, Tennessee
Your residential or commercial building in Franklin, TN, can benefit from the experienced roofing, window, siding, and gutter installation and painting services offered by Storm Guard Roofing & Construction. Homeowners can put their faith in the Franklin roofing services our roofers provide because they are of the finest quality. We have roofers near you to take care of every little thing that must be done to keep one of your home's most valuable features- your roof, safe. Your requirements and plans for your Franklin roofing project are essential to us, and we are excited to fulfill them. 
From roofing services that involve inspection and maintenance to emergency services and services that concern the aesthetic appeal of your property, we will see that you get the highest quality service from the best roofing company in Franklin. We provide nothing but the very best roofing services in Franklin. That does not simply mean the highest possible quality but also the best service available from a business where you can have complete faith. In addition to emergency roof tarping and roof damage assessments, we provide the most comprehensive Franklin roofing services in the business, including roof repairs, roof installations, roof inspections, and roof maintenance.
In the city of Franklin, TN, Storm Guard Roofing & Construction is one of the most reputable and reliable roofing companies. In the fields of roofing and construction, the name Storm Guard Roofing & Construction has been virtually inseparable from superior and dependable roofing services in Franklin, TN, for nearly two decades. Our first concern is ensuring the peace and contentment of those who trust us with their roofs. Our Franklin, TN roofers, put in a lot of effort every day to ensure that our clients receive the most outstanding possible level of craftsmanship and building service from us, giving us positive feedback.
Storm Guard Roofing & Construction is delighted to inform you that in addition to our roofing and construction services, we also offer restoration services for properties that have been damaged. These services are provided by local roofers near you and are available to customers whose property has been damaged. Although forecasting the weather can be difficult, you can always rely on our ability to restore your structure to its grandeur before the damage occurred. As roofing contractors in Franklin, TN, we attach great importance to the level of service we provide to the customers in the city of Franklin.
Storm Guard Roofing & Construction, as one of the best roofing companies in Franklin, TN, is able to provide residents in Franklin with timely repair services that assist them in protecting their roofs from additional damage. It is strongly recommended that you get in touch with us as soon as possible to schedule a timely roof replacement if your roof is old and is getting close to the end of its useful life. This will ensure that the old roof does not continue to deteriorate and cause extra damage to the rest of your property. In order to preserve the structural soundness of your roof and make certain that any potential damage is identified and remedied in a timely manner, it is essential to arrange routine roof inspections at regular intervals. The longer damage is allowed to persist, the higher the cost of repairing it will be. The local Franklin roofers that Storm Guard Roofing & Construction employees are standing by and ready to provide you with the highest quality roofing services in Franklin, TN.
Call Us For Roof Inspections in Franklin, TN
Keeping a well-maintained roof ought to be a primary focus because your roof protects your home and belongings from exposure to the elements. Contact our trained professionals to help you perform a thorough and detailed assessment of your roof.
Professional Franklin Roof Installation Services
We do not compromise on quality service with roof installation or any of our services. Storm Guard Roofing & Construction will ensure that you are kept informed of every step in the procedure by walking you through it because we believe that you will be able to enjoy the end result more if you understand the roof installation process.
Choose Storm Guard Roofing & Construction of Nashville For Roof Replacement in Franklin, TN
Your roof will be reconstructed using only the highest-quality materials that are currently available, and to ensure that you have the best possible experience with our services, we will make sure you are covered under warranty as well.
We're Here For Franklin Roof Emergencies
It is very important for homeowners to be prepared for roofing emergencies, as they tend to come up every now and again. Dealing with a Franklin roofing contractor that you can trust to react swiftly in the event of unexpected damage or natural catastrophes makes this process easier.
How Common Roof Repairs Benefit Your Home in Franklin?
The easiest way to minimize potential damage to your roof is to do routine maintenance and roof repairs on a regular basis. Your roof is your home's defense against the elements and how they affect it can shorten its lifespan or cause damage to your roof. Repairing the roof quickly after it has been damaged, whether by shifting weather conditions or any other reason, is the most effective way to mitigate the damage.
Top Rated Commercial Roofing Company in Franklin TN
When it comes to protection, a structure is only as strong as its roof. The roof of your structure is constantly being put under pressure from a variety of factors, including the climate and many other factors. Even a high-quality roof can fail after years of being subjected to all of that strain, but eventually, problems will start to appear. Your property's roof, regardless of what kind it is, must undergo routine maintenance and repairs in order to preserve its structural soundness.
Types of Roofs
Roofing is not as straightforward as it seems. It requires a lot of planning, and many factors come into consideration when choosing and planning to build a new roof. Purpose, Function, and aesthetic appeal are a few of the factors homeowners and contractors have to consider when picking the type of roof. There are many different roofing types and designs. Here are a few:
Asphalt Roofing Shingles
Metal Roofing
Wood Roofing
Tile Roofing
Slate Roofing
Residential Flat Roofing
Residential Roof Coatings
Your Best Choice for a Roofing Company in Franklin, TN
We give the highest priority to our customers, and as a result, in addition to offering the best Franklin roofing services, we also offer the most robust warranties in the market for our materials, workmanship, and labor.
We hold a valid license as well as insurance and certification.
We Offer a Warranty on both the Labor and the Materials.
Excellent Workmanship 
Locally Owned with National Backing
For various reasons, Storm Guard Roofing & Construction is regarded as one of the best roofing contractors in Franklin, TN. As a team, our mission is to meet the roofing requirements of residents in this area and those in the surrounding cities. In order to maintain our position as the leading roofing contractor in Franklin, our roofers ensure that every one of our projects, as well as the products we use, is of the highest possible standard. The objective is to make sure that all of our client's concerns regarding their Franklin roofing are adequately addressed in an effective manner.
Has your roof been recently damaged? Do you need a professional inspection and assessment done on your roof? Would you like qualified Franklin, TN roofers to inspect, repair or improve your current roof? Contact Storm Guard Roofing & Construction now to get the best available roofing service in Franklin, Tennessee.
The City of Franklin, TN
Franklin is a city just south of Nashville, in Tennessee. A key site of the American Civil War, Franklin is home to two properties exploring the 1864 Battle of Franklin: Carter House and Carnton Plantation, which includes the McGavock Confederate Cemetery. The 1858 Lotz House contains a large collection of 19th-century furniture. Downtown's Main Street is lined with galleries, antique shops, and restored Victorian buildings.
More About Franklin
Aside from the character-filled boutiques & art galleries of Franklin, it's also home to Williamson College & O'More College of Design. Some Top sights to see while visiting Franklin are: Carnton, Lotz Museum, & Pinkerton Park. The area code of Franklin is 615.
Did you know Franklin is also the home of Storm Guard of Nashville's home office? We are located at 321 Billingsly Ct Unit 18 in Franklin, TN. 
Explore The State of Tennessee
Navigate through the state of Tennessee yourself! Storm Guard of Nashville's office is located in Franklin, TN.; the heart of the state, just southwest of Nashville.
Experience you can trust
THE STORM GUARD DIFFERENCE
We're licensed and insured and offer services throughout Franklin and the surrounding areas. We stand behind our work with a five-year warranty on labor.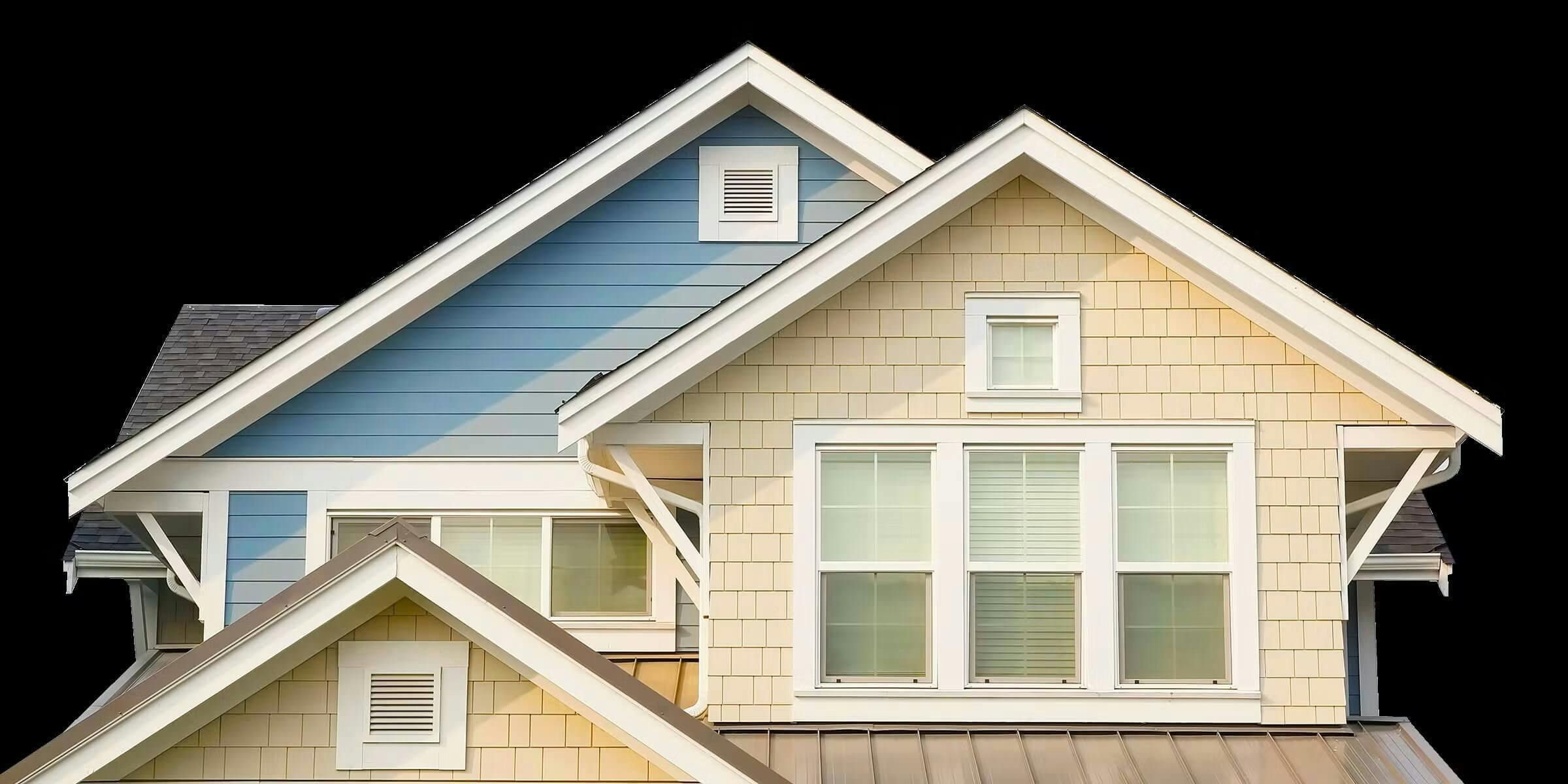 Why Trust Storm Guard?
Honesty & Integrity
We're Honest To A Fault - We Do The Right Thing
We Follow Through & Honor Our Contracts
No Scams. No Fraud. No Bad Workmanship
We Do It Right - Or We Don't Do It
Honest Assessments Guaranteed
Reputation & Experience
20+ Years Experience
Consistent 5 Star Ratings & Reviews
A+ BBB Rating
Helpful, Knowledgable Sales Team
Expert Project Managers, Highly Trained Workers
Rigorous Procedures w/ Proven Methodology
Committed to Safety
Personalized Customer Service
Areas We Serve
This Franklin Storm Guard office is located in Franklin, TN off Billingsly Ct. It's just east of I-65 and west of Wilson Pike. Very close by the Franklin Marriott Cool Springs and the Embassy Suites by Hilton Nashville South Cool Springs, just west of Marcella Vivrette Smith Park.
Hours:
Open 24 hours 7 days a week
Location Address:
321 Billingsly Ct, Ste 18
Franklin, TN 37067
Testimonials
What Our Customers Are Saying
Roofing Contractor for Deepak Desai

Fast, reliable, reasonable and very friendly service!! false

Roofing Services for Joe Stocker

replaced my roof quickly and professionally. well done Andy and team. false

Roofing Company for Christie Barteau

Quick and excellent service! false

Roof Contractor for Joan Bishop

Jacob was great for us! He responded quickly to my initial call, placed a tarp over the exposed roof from the storm damage, and asked to be informed when insurance adjuster was coming so he could meet them and go over the damage he found. He informed us of TN law for roof repair so when insurance wanted to do less w e had the info to hold them accountable. Jacob communicated with the company for us many times. The actual roof was removed and installed all in one day. The cleanup was so great you wouldn't know all that work had been done. They came back the next day to double check for nails in yard. We were extremely pleased!

Roof Repair for Joan Bishop

Jacob was great for us! He responded quickly to my initial call, placed a tarp over the exposed roof from the storm damage, and asked to be informed when insurance adjuster was coming so he could meet them and go over the damage he found. He informed us of TN law for roof repair so when insurance wanted to do less w e had the info to hold them accountable. Jacob communicated with the company for us many times. The actual roof was removed and installed all in one day. The cleanup was so great you wouldn't know all that work had been done. They came back the next day to double check for nails in yard. We were extremely pleased!

Roofing Contractor for Natalie Metzger

We really appreciate John at Storm Guard. He has inspected our roof several times and fixed a really annoying gutter issue for a very reasonable price. He also repaired several shingles for me himself when here! Highly recommend! false

Roofing Services for Charles Settles

Chris, Andy, and the entire team with Storm Guard made my roof, soffit, and gutter repairs almost painless. Even with the uncertainty in supply chains and staffing, every time estimate was accurate and their crews did a great job with installation and cleanup. They even caught some things my insurance adjuster misse d and managed the entire process required to secure the additional insurance reimbursement. I can't possibly recommend them enough, and even though they're a franchise of a larger organization, the staff is almost all locals, not storm chasers that disappear once they get paid.

Roofing Company for Amber Self

Storm Guard replaced our entire roof at our last home quickly after storm damage. They were professional and great to work with!! Just called them at new home and came out the same day to help us with quick repairs to avoid leaking. Thank you for being such an amazing company with excellent customer service! false

Roof Contractor for Charles Walker

We recently bought a house in La Vergne and our buying agent had Lee Hoagland from Storm Guard Roofing do a thorough inspection on the roof prior to going under contract. His assessment was consistent with the initial inspector's report that the roof was in dire condition and needed replacing. He and his team put to gether a very competitive estimate for roof replacement and Lee was very consultative in helping us pick a color and materials package, plus maintained excellent communication regarding the build once it was scheduled. The roof was installed in a day, looks amazing, and is as weather-tight as possible. We really enjoyed working with him and we feel confident that should we have issues in the future, he will make things right with no questions asked. Highly recommend reaching out to Storm Guard and asking for Lee if you need a new roof, gutters, windows, or siding, or if you think you have issues from your roof from storm-related damage. We did our research and they are top-notch based on both reviews and our own personal experience.

Roof Repair for Charlie Walker

We recently bought a house in La Vergne and our buying agent had Lee Hoagland from Storm Guard Roofing do a thorough inspection on the roof prior to going under contract. His assessment was consistent with the initial inspector's report that the roof was in dire condition and needed replacing. He and his team put to gether a very competitive estimate for roof replacement and Lee was very consultative in helping us pick a color and materials package, plus maintained excellent communication regarding the build once it was scheduled. The roof was installed in a day, looks amazing, and is as weather-tight as possible. We really enjoyed working with him and we feel confident that should we have issues in the future, he will make things right with no questions asked. Highly recommend reaching out to Storm Guard and asking for Lee if you need a new roof, gutters, windows, or siding, or if you think you have issues from your roof from storm-related damage. We did our research and they are top-notch based on both reviews and our own personal experience.

Roofing Contractor for Stephanie Dallas

Great experience with Storm Guard Roofing and Construction! Easy to get in touch with and schedule inspection. John was knowledgeable and professional, arrived right on time and was able to fix our problem same day. Greatly appreciate his service! false

Roofing Services for Susan Primm

I had a very slow leak in my roof, and contacted Storm Guard after reading positive reviews from the internet and in the TrustDALE magazine. Jacob Hazard explained since I had hail damage, my insurance company would cover the major cost of the roof. Storm Guard took care of all the details and within nine days after I signed the contract to do the work, I had a new roof. They did an excellent job of removing my existing roof and installing a new one, along with repairing decking damage. I highly recommend Storm Guard!

Roofing Company for Stephen and Ginger Milne

Very quick response to inspect storm damage!! false

-

Stephen and Ginger Milne

Roof Contractor for Jeremy Stone

John was incredibly helpful. During a roof inspection he found a problem with flashing another contractor installed poorly that was allowing a leak into our new screened in porch. John fixed the issue same day and no leaks since! Highly recommend! false

Roof Repair for Fady Megaly

Storm Guard was a joy to work with. They are very knowledgeable about their work, and got the job done in a timely manner with wonderful results. Would highly recommend. false

Roofing Contractor for Stephen Milne

Quick response after the storm. Owner came over in one hour to inspect and give quote false

Roofing Services for Coulter Kimbrell

I contacted StormGuard after finding a roof leak in my upstairs bathroom. So glad I contacted them! With the initial phone call the receptionist was friendly and allowed me to get straight to the point. Even tried to fit me in the same day, but my schedule was the conflict. They were able to send John out the next m orning early. He punctually arrived ten minutes early, and wasted no time in getting to work. Within five minutes he found my leak, and was able to start making repairs immediately. One heavy rain later, and no leak! I'd label StormGuard as personable, timely, polite, and great at what they do. Will be calling them again when needed in the future! Update: I happened upon another leak. Obviously the previous owner of the house was not into final inspections being performed. This time, the same as last, John came out without hesitation, and in reviewing the previous work done to stop the first leak there were no issues found. He took the time to look around the roof and attic space further, and located the leak. This time a boot for an exhaust pipe was leaking. Fast forward two weeks and they were able to fit me in in late afternoon and did an excellent job for a very reasonable price! I would advise absolutely anyone that has a roof problem to contact John and Stormguard.

Roofing Company for Lichun Zhou

First time contact. I was impressed by them in a good way. My inspection was scheduled at the same day. John came to my house on time and checked the attic and roof carefully. He explained my issue, repaired the small roof defect with no charge and gave me further suggestions. I think he is honest and knowledgeable. I would like to use their service in the future if needed.

Roof Contractor for Kyle Gordon

We had Chris over today and he was on time, pleasant, professional and even went above and beyond for a special request I had. I cannot recommend Chris and his team enough and we will absolutely be calling back whenever we have more roofing needs. Thanks again Chris! false

Stormguard was great to work with on our extensive project of replacing the roof, gutters, siding, fascia, soffit and skylights. They were amazing in handling insurance and ensuring everything was covered. Every crew that worked at our house was communicative, courteous, thorough and cleaned up well. They are very f ocused on making sure the customer is happy throughout the process and we would highly recommend them.

Roofing Contractor for Melissa Musgrove Toy

Stormguard was great to work with on our extensive project of replacing the roof, gutters, siding, fascia, soffit and skylights. They were amazing in handling our insurance and ensuring everything was covered. Every crew that worked at our house was communicative, courteous, thorough and cleaned up well. They are ve ry focused on making sure the customer is happy throughout the process and we would highly recommend them!

Roofing Services for Robert Gregory

Nick got up on my roof after a big hail storm. Took a bunch of pictures of shingle damage I sustained from the hail. He submitted a proposal to my insurance company for the repair and they took care of it. They started early in the morning, brought a big crew and were done by dinner time. They did a great job, clean ed up everything and were gone without a trace. They even moved a few things away from the house so they wouldn't get damaged. (I was supposed to)

Roofing Company for Priscilla M.

If you live in the Nashville area and need a new roof, call Storm Guard first. We were selling our house and needed to put a new roof on quickly for the buyers. We got quotes from four different roofing companies, and Lee from Storm Guard was the only one we talked to who noticed that our roof had wind damage. He he lped us get in touch with our homeowner's insurance quickly, and it turned out that he was right about the wind damage. Our insurance company paid for the new roof, saving us several thousand dollars. They also got the roof done in time for the new owners! Every single person we had contact with at this company was friendly, professional, and helpful. They didn't just want to sell us a roof - they actually wanted to help us. The day they were putting the roof on, one of the Storm Guard guys even helped me jump my car when it wouldn't start. Highly recommended company.

Roof Contractor for Elizabeth Thurman

Having discovered a leaky roof, we sought out Storm Guard after very positive referrals from multiple neighbors. Jacob H. and his team went to bat for us with our insurance company and did an excellent job of removing our existing roof and installing a new one, along with repairing decking damage from the leak. The job was done quickly and efficiently and clean up was very thorough. We highly recommend Storm Guard!

Roof Repair for Chris O'Connell

The StormGuard crew was awesome. Their professionalism and craftsmanship were amazing. I would like to thank Andy Scoggins for taking on the project. Also want to thank Andrew Hardy for seeing the whole project through on the ground and keeping the crew on task so that it was completed a half a day early. I would re commend StormGuard to anyone in need of a roof.

Roofing Contractor for Kelsey G

Storm Guard did a great job on our roof and we're very easy to work with. I'd definitely recommend and use them again! false

Roofing Services for Todd Nie7haus

Great company, and quantity products. false

Roofing Company for Cassandra Matney

We had the most awesome experience with John Fredriksen at Storm Guard. He really helped us in making sure that our roof was going to be covered by insurance after several other companies had no luck getting our damage covered from the crazy hail and weather storms that hit Nashville over the past year. We were so r elieved with the options and the selections that they had and he just made every step of the way so easy. Our roof is super beautiful (along with our upgraded gutters!) and several people in our neighborhood have also used the same company and have had the same outcome. The turn around time was swift and the roofers themselves were so professional and nice. They dealt with kids running in and out in the mornings and an escaped cat and made sure we were all safe the whole time they did the work. The roofers worked long hours for 2 days and got the job done to perfection! Highly recommend Storm Guard!

I highly recommend Storm Guard Roofing. I scheduled an appointment over the weekend and Nick Wylie and his team showed up on time Monday morning. They did a full roof inspection for us. Fortunately, our roof was in good shape, but we will certainly be calling them back when we are ready to replace our windows and do trim painting for our house. Nick was very professional and helpful!

Super professional and thorough, and did great work. We were so relieved after having trouble with another roofer and a continued leak in the midst of a storm. Thank you so much! false