/
Tennessee /
Nashville /
Franklin, TN Roofing
Top-Rated Franklin, TN Roofing Company | Roofer in Franklin, Tennessee
Roofing has improved tremendously over the years. With the advancement in technology, professional Franklin roofers now use new methods and strategies to ensure that your roofing system is at its peak condition all year round. In truth, there are several factors that would affect the quality of your roof. At Storm Guard Roofing in Franklin, Tennessee, we make it our goal to help you understand all of these factors.
Looking for a Roofing Company in Franklin, TN?
Storm Guard Roofing in Franklin, TN is a locally rated roofing company, which provides premium roofing services to the community. We have a team of experienced, highly-skilled, insured, and professional Franklin roofers who have the highest level of dedication to their job. They are committed to every client and their needs.
We Take Pride in Our Work
We take pride in our ability to get to business with all our customers with respect and warmth. Here at Storm Guard, you're not only getting a roofing service, but you are also earning new friends whom you can trust for whatever roofing issues you face in the future.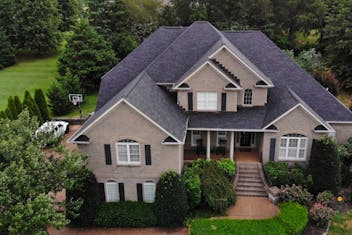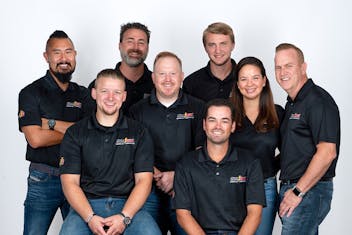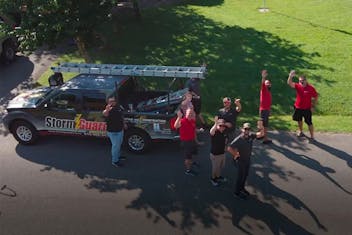 Storm Guard Roofing Offers The Best Roofing Services in Franklin, TN
It's common for homeowners to not know all the technical details about roofing systems. There are so many ins and outs in the roofing industry that homeowners in Franklin, TN simply don't know. Storm Guard of Nashville believes it's in the customer's best interest to understand the basics so that if an issue exists, the customer knows exactly what to do and who to call.
615-492-8735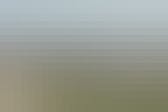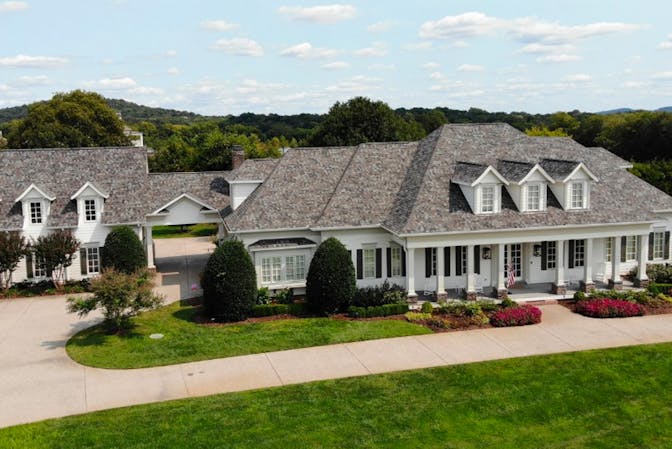 Roofing Services Storm Guard Roofing Offers
We are fully aware that your roofing system is a huge investment and we want to help you get the best of it as much as possible. In Franklin, TN and its surrounding areas, we offer roofing services that will help keep your roof well-functioning for a long time. With our help, your roof will be able to protect your family and your valuable assets from extreme weather conditions.

Our Franklin, TN roofing services include:
- Roof Inspection
- Roof Repair
- Roof Replacement
- Insurance Assistance.
get started today
Get Your Franklin, TN Roofing Inspection From The Experts
Your roof is your home's first line of defense from wind, snow, rain, hail, and other potential damages. Aside from the financial investment, your roof keeps you safe. You need to keep it in the best shape possible. Franklin, TN roofing inspections are necessary for a lot of reasons. A quality inspection helps you ensure the durability and longevity of your roof. A roof inspection should be scheduled at least once a year to check for any damages, any need for replacement, or repairs. It helps you avoid major damages later on.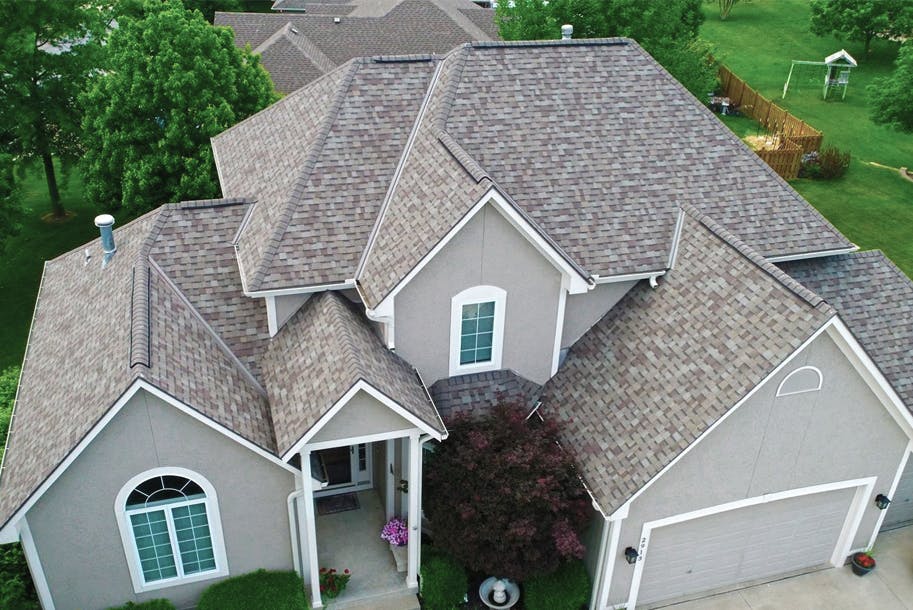 We Take Roof Inspections Seriously
Storm Guard roofing in Franklin, TN takes roofing inspections seriously. It's one of the best ways to safeguard your roof. It's also a staple in the roofing maintenance process. Let the experts examine your roof. Our experienced Franklin roofers know the weather of the city and they're already familiar with the typical roofing issues that most homeowners face in Franklin, TN. Let our authorized roof inspectors get a detailed and thorough check of your roofing system. They have an expert eye in spotting leaks, damages, and all the other issues on your roof. They will also give you a detailed run-down of their observations and professional opinion on what you can do to mitigate further damages.
We also ensure you're involved in the process. We ask relevant questions such as: What are some things you recently observed in your home? Are there any problems you're currently experiencing? All of this information is necessary to help our Franklin roofer find the best solutions.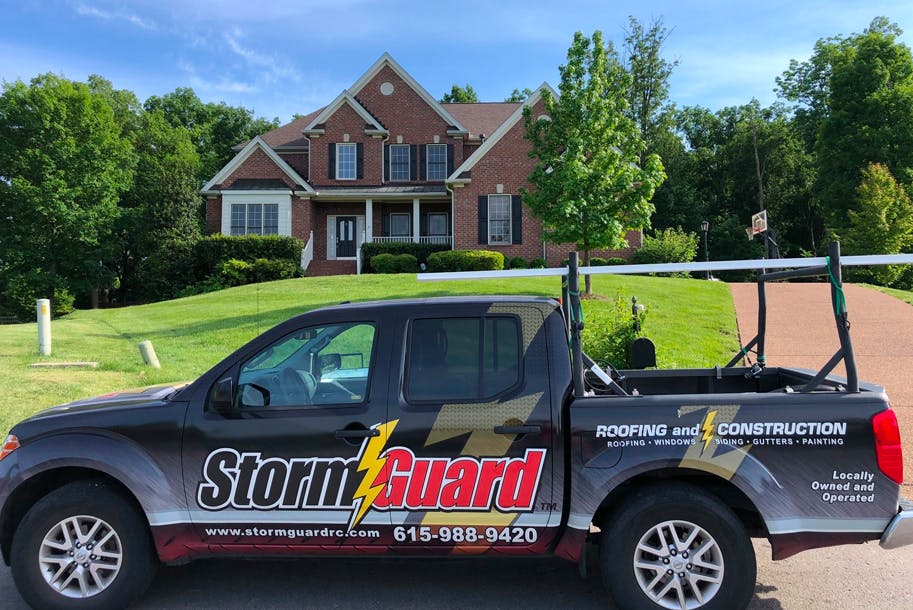 Premium Franklin, TN Roofing Repair
Storm Guard Roofing is a top-notch roofing company in Franklin, TN. We serve about five cities throughout the state and provide residents the peace-of-mind they need. With years of experience in the roofing industry, we have built a reputation in offering excellent quality service. Roofs will eventually need repair no matter how sturdy and how good the installation was. The amount of deterioration it experiences day-by-day is enough to cause some wear and tear to the roof. This is where we come in.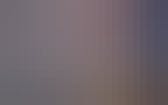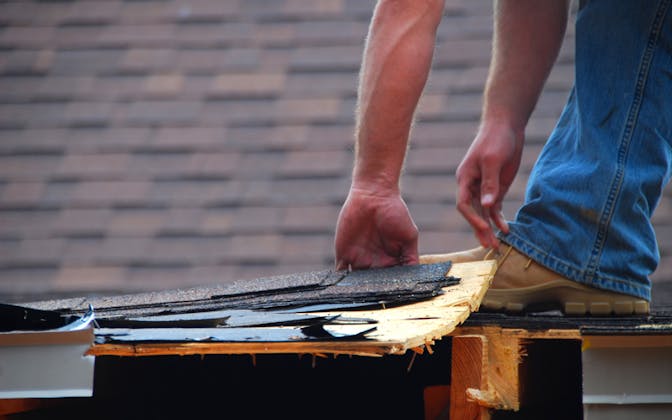 Watch Out For These Signs
It's time to call the help of a professional Franklin roofer if you see these signs of damage on your roof: Water leaks, trails, water pool, dark spots, and any other general signs of damage. Another telltale sign is missing, torn, and curled shingles. Also, if you find excessive dirt and clogs in your gutter, then you might need to call a professional.

Some other clear signs are when you see mold, moss, and/or green algae. Blisters, rotting, and buckling are some other things that can be found during a roofing inspection.

Our professional Franklin roofer will inform you about any damage found, and will suggest any relevant roofing repair to address those damages.
get in touch today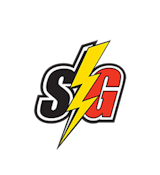 Trust a Reliable Franklin, TN Roofer For Your Roofing Replacement
Most homeowners in Franklin, TN aren't fully educated when it comes to roof replacement and how often you need this kind of roofing service. Your roof can only last for so long. Typically, a roofing system is good for about 15-25 years, depending on the material used. However, there are factors to consider such as natural disasters, which can cause roofing damage. You can check your roof for major damages using binoculars, especially after every storm.
Check the gutters, the surrounding ground below, and the surface of the shingles. You also need to inspect your attic and check if there are leaks or light coming through. A quality roofing replacement is essential to get your roofing in working order again. Remember to pick a reliable contractor to install your roof. You don't want to spend money on a faulty installation, as this sets you up for more expenses in the future.
Choose the Best Franklin, TN Roofing Today. Choose Storm Guard Roofing!
You need to find a contractor who knows what you want, what you need, and then knows how to address it to the best of their abilities. Storm Guard Roofing is dedicated to satisfaction, providing premium and high-quality work. We build good business relationships with our clients, even when the job is done. We are your friendly roofing contractor neighbors who will treat you with respect and with utmost care. When you call us, your roofing issues will become our top priority.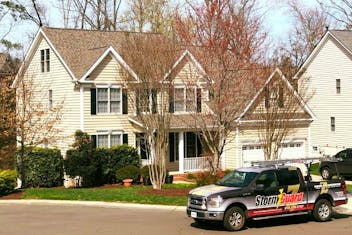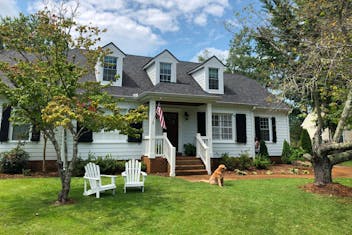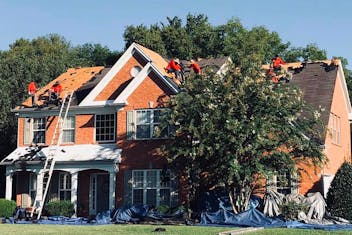 The State of Tennessee
Why are we so proud of our state? Tennessee is a landlocked state in the Southern U.S., filled with unique landmarks and special points of interests. Let's learn more!
1

Tennessee's capital, centrally located in Nashville, is the heart of the country-music scene, with the long-running Grand Ole Opry, the Country Music Hall of Fame and Museum, and a legendary stretch of honky-tonks and dance halls.

2

Memphis, in the far southwest, is the home of Elvis Presley's Graceland, rock-and-roll pioneering Sun Studio, and the blues clubs of Beale Street.

3

The capital of Tennessee is Nashville, which is one of the many territories Storm Guard of Nashville serves.

4

Some points of interest include: Dollywood, Great Smoky Mountains National Park, & Ripley's Aquarium of the Smokies.

5

The Colleges and Universities in Tennessee include: University of Tennessee, & The University of Tennessee Health Science Center (UTHSC)
Explore The State of Tennessee
Navigate through the state of Tennessee yourself! Storm Guard of Nashville's office is located in Franklin, TN.; the heart of the state, just southwest of Nashville.
EXPLORE THE MAP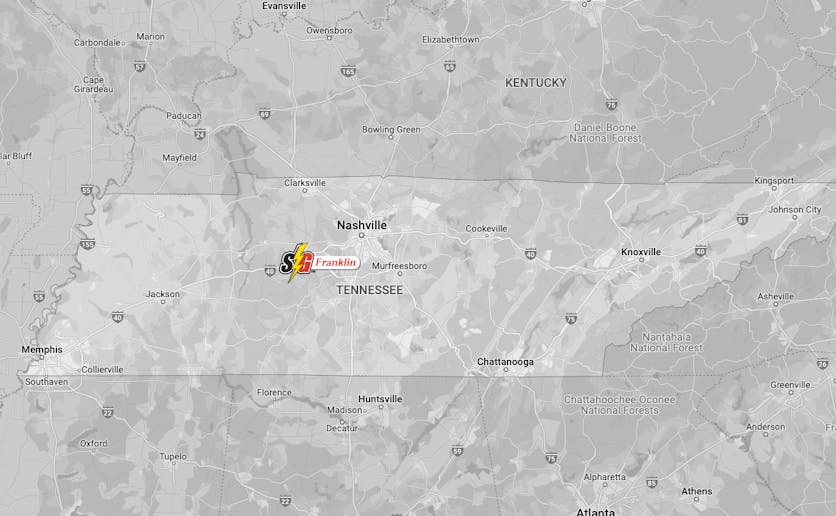 Franklin, Tennessee
Franklin is a city just south of Nashville, in Tennessee. A key site of the American Civil War, Franklin is home to two properties exploring the 1864 Battle of Franklin: Carter House and Carnton Plantation, which includes the McGavock Confederate Cemetery. The 1858 Lotz House contains a large collection of 19th-century furniture. Downtown's Main Street is lined with galleries, antique shops, and restored Victorian buildings.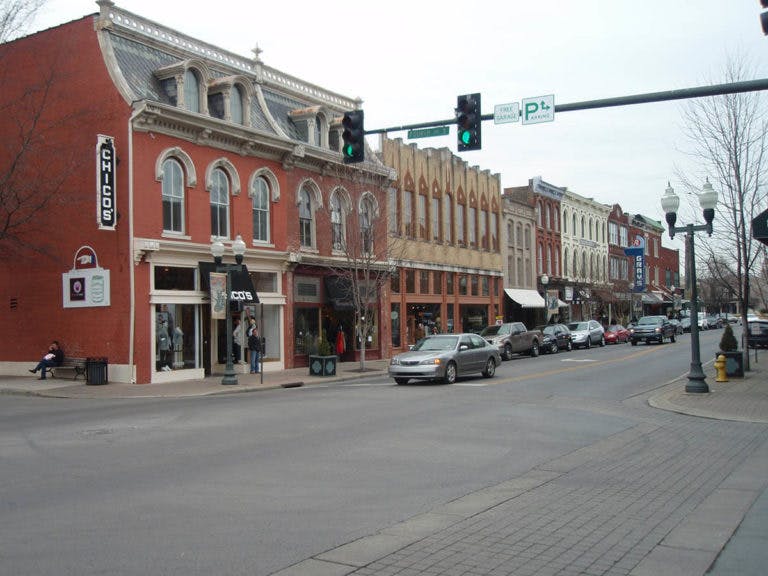 THE HOME OF STORM GUARD OF NASHVILLE
More About Franklin
Aside from the character-filled boutiques & art galleries of Franklin, it's also home to Williamson College & O'More College of Design. Some Top sights to see while visiting Franklin are: Carnton, Lotz Museum, & Pinkerton Park. The area code of Franklin is 615.
Did you know Franklin is also the home of Storm Guard of Nashville's home office? We are located at 321 Billingsly Ct Unit 18 in Franklin, TN.
GET DIRECTIONS
Explore The City of Franklin, TN
Interested in learning more about Franklin, TN? Navigate through this quaint city yourself! Storm Guard of Nashville's office is located in Franklin, TN.; the heart of the state, just southwest of Nashville.
EXPLORE THE MAP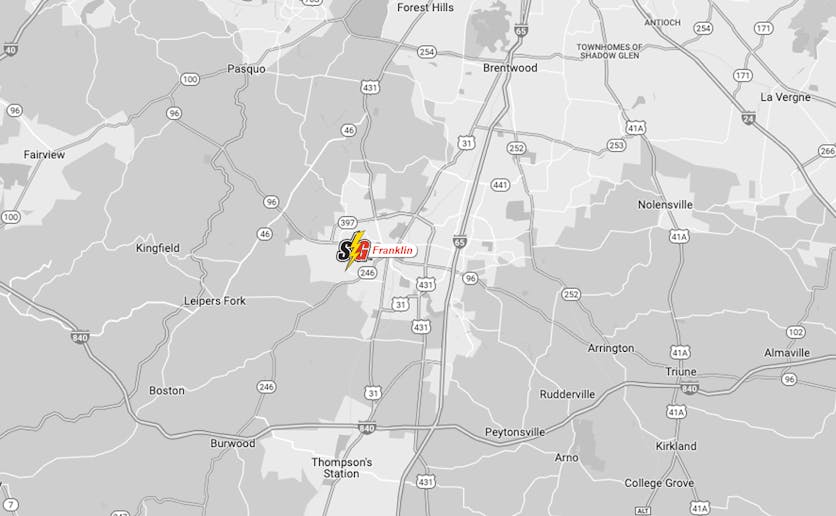 Get Started Today
Looking to start your next roofing project in Franklin, TN or the surrounding areas? Give Storm Guard of Nashville a call today!
615-492-8735