/
North Carolina /
Charlotte South
Storm Guard of Charlotte South
Professional roofing and restoration service experts you can trust.
Serving Charlotte, South Park, Piper Glen, Belmont, Denver, Huntersville, Matthews, Mount Holly, Pineville, Fort Mill and Rock Hill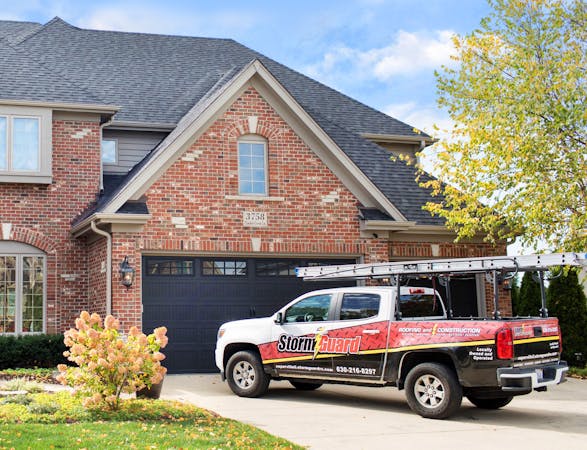 HASSLE-FREE RESTORATION IN CHARLOTTE
One contractor for all your repair needs.
If you're looking for residential or commercial exterior restoration services in Charlotte, we're here to help.
schedule free inspection
Services We Provide
Storm Guard of Charlotte South provides expert roof repair, siding, windows, gutters, and painting for your home or business in Mecklenburg, Gaston, Lincoln, York counties.
request a free estimate
What Our Customers Are Saying
Customers from Charlotte have had great experiences using Storm Guard. Here's some of their feedback:
AMAZING SERVICE! I had a leak in my roof and they were prompt to get the job done! They made getting a new roof as stress free as possible. Would highly recommend and plan on using them again for my gutters!

They did such an awesome job. My husband and I happy with the new roof. Their supervisor and other employees are courteous and professional.

Jim came out the same day we called and repaired the leak in our roof. He was great to work with and very thorough. I wouldn't hesitate to recommend Storm Guard to anyone needing roof work.

Experience you can trust
THE STORM GUARD DIFFERENCE
We're licensed and insured and offer services throughout Charlotte. With a five-year labor warranty, we confidently stand by our work.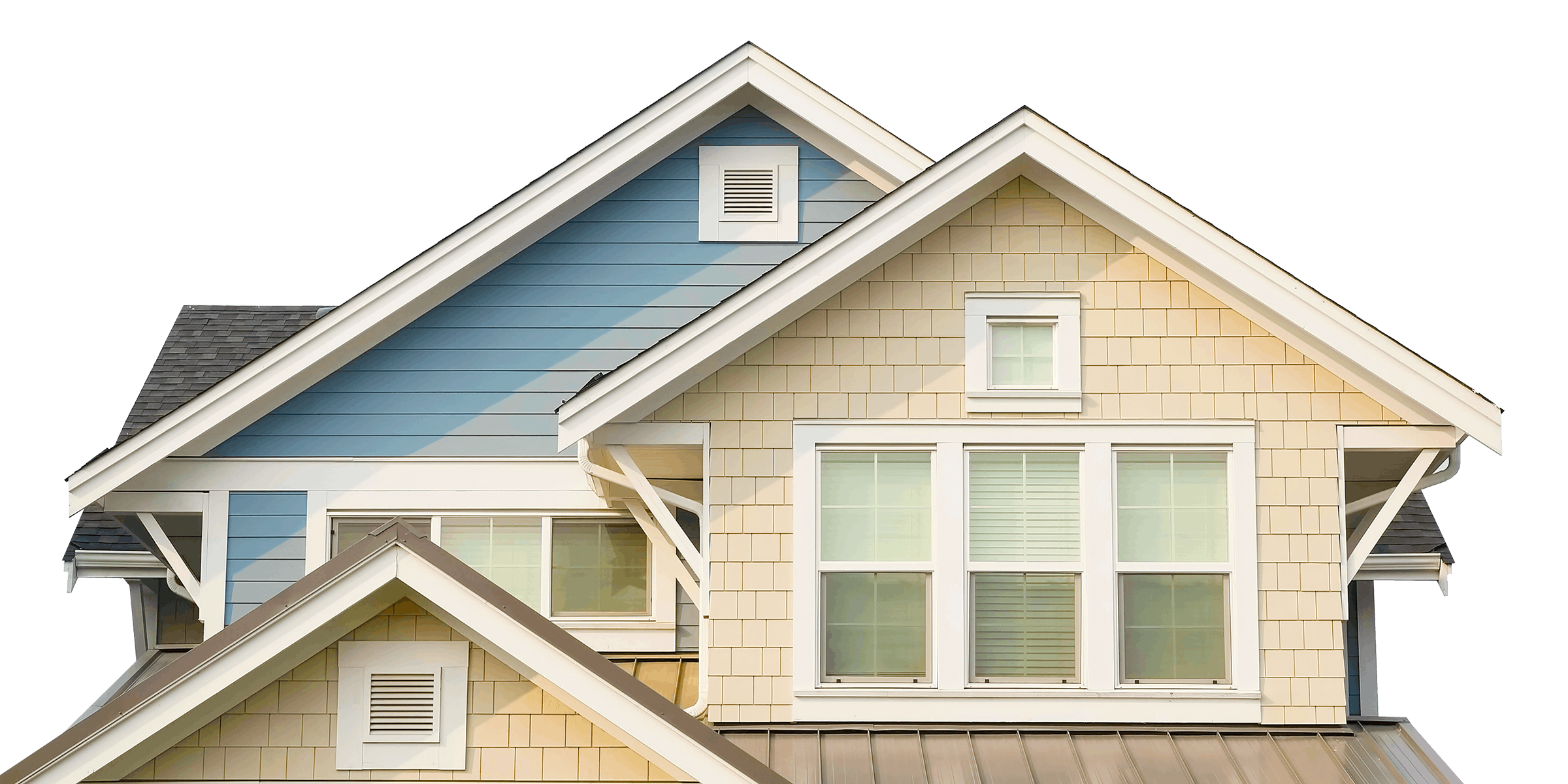 Why Trust Storm Guard?
Honesty & Integrity
We're Honest To A Fault - We Do The Right Thing
We Follow Through & Honor Our Contracts
No Scams. No Fraud. No Bad Workmanship
We Do It Right - Or We Don't Do It
Honest Assessments Guaranteed
Reputation & Experience
20+ Years Experience
Consistent 5 Star Ratings & Reviews
A+ BBB Rating
Helpful, Knowledgable Sales Team
Expert Project Managers, Highly Trained Workers
Rigorous Procedures w/ Proven Methodology
Committed to Safety
Personalized Customer Service
Areas We Serve
This Charlotte Storm Guard office is located in Charlotte, NC off Tyvola Rd. It's in Yorkmount, just east of I-77 and south of E Woodlawn Rd. South of The Home Depot next to Costco.
Certifications & Affiliations
Testimonials
What Our Customers Are Saying
Roofing Contractor for Nicole Burrage

Customer Service is the best I've seen!! false

Roofing Services for Judy Evans

Jim came out the same day we called and repaired the leak in our roof. He was great to work with and very thorough. I wouldn't hesitate to recommend Storm Guard to anyone needing roof work. false

Roofing Company for Maria O

They did such an awesome job. My husband and I happy with the new roof. Their supervisor and other employees are courteous and proffesional. false

Roof Contractor for Jennifer White

Storm Guard is quick and very responsive with a friendly team (thank you Dawn!) that gets the job done. After recent storm damage to my home, I was unable to find a company that would replace facia on my house. Luckily, I found Storm Guard who were extremely responsive and did the repairs. I would highly recommend t hem!

Roof Repair for Sandy Barker Martin

They have a great team! We had trouble getting a new roof from State Farm with the past 2 wind and hail storms we had in Rock Hill. Storm Guard inspected the roof, we contacted State Farm and had a new roof on within 2 weeks. It looks fantastic!! We are very happy. I'm a property manager and have worked with several roofing companies in the area. They are the best!! Highly recommend them. My neighbor told me today that it really looked great!

Roofing Contractor for Sandra Ofofo

I came across Mrs Brenda William when she appeared as a guest on a Forex Podcast in USA. I was listening to and was very impressed with her straight forward approach and the principles of her trading strategy. My heart then told me to invest a little amount of $1000 with her company as a trial. I was able to withdra w a profit of $13,200 after 7 days. Mrs Brenda William make this possible, do well and reach out to her for a secure investment too. WhatsApp: +1 (805) 491-5639. Email: brendawilliam784@gmail.com

Roofing Services for Souad Nowakowski

Top 3 businesses I have ever hired. I have zero knowledge about roofs but smart enough to go out and get 5 estimates for what I needed when I first contacted them. They outdid every other roofer on every important point I could think of: 1- most efficient/quick response, estimate, plan in place 2- excellent communic ation from the office manager and every one else 3- most logical diagnosis, proposal to go forward 4- best quote. I would pay more for the value I got. Fixed everything I needed exactly as I needed it, did so with minimal time/input needed from me. Also sent the most thorough yet brief report I've ever seen.

Roofing Company for Tamela Robinson

Everyone at Storm Guard/Charlotte are terriffic!! Very professional and quick to respond!! Highly recommend!!! false

Roof Contractor for Brenda White

I needed a roof, they were in the neighborhood so when they offered a free inspection I took them up on the offer. They did find storm damage and helped with the insurance claim. Jim, Jacob and Dawn were so easy to work with, I will definitely refer them to anyone looking for roofing, siding or gutters. false

Roof Repair for Kaitlin Lamontagne

Working with Storm Guard was very easy. Dawn, Jim, and Jacob were very responsive and informative. There was a small misunderstanding in my initial request but that was because I wasn't clear on terminology/construction components of my roof and siding. I sent photos and they provided an estimate. The work was exact ly as described and did not cost more or less. I don't have anything to compare it to for cost, but we were at wits end to fix a water intrusion issue and this service was under what we budgeted for that. We had water intrusion around the chimney and after calling out 2 chimney services and one siding service with no success in fixing the issue, we called Storm Guard on recommendation from a neighbor. Storm Guard could not be sure that their work would fix the water problem, but they did find water damage under the roof shingles and fixed that all up. They provided before, during, and after photos of their work. After a couple of rain storms and no more wetness...I'm hoping the problem is fixed!

Roofing Contractor for Nimesh patel

Got my roof replaced with StormGuard. High quality work at great value. All staff at Storm Guard are friendly and professional. Highly recommend them for roof related work!! false

Roofing Services for Adam Swain

Very professional, the women who answered phone was so helpful, highly recommend false

Roofing Company for Kevin Jones

Everyone is very professional and helpful when you call. false

Roof Contractor for Cheryl Lepardo

What a great company, I called and they answered - I didn't have to leave a message! I told them the problem I was having - they asked for a few pictures of the area and gave me a price right over the phone. They even set the repair appointment for the next morning. They showed up fixed the issue and even looked ove r the rest of my roof to make sure I wouldn't have any other problems. The charge was exactly what they quoted - no surprises and no up charges. It's nice to know there are still honest contractors. Thank you Storm Guard - I will refer your company to my family, friends and neighbors.

Roof Repair for Stephanie Hopwood

I called Storm Guard and they were so professional and answered all my questions. I recommend them to anyone needing work done. false

Roofing Contractor for Madalyn Hopwood

I called with a few questions and they were very knowledgeable and professional. Dawn was very helpful! false

Roofing Services for edward kosky

FIRST RATE company. Job completed in one day with only evidence they'd been here being the brand new roof. ELK (USNA '68) false

Roofing Company for Jon Limmer

Saw them on a shingles job and liked their work and the project manager, Jacob. Very responsive, competitive quote, and quick turnaround time. Makes the house look great and I'm sure my gutter problems are a thing of the past. false

Roof Contractor for jeff parastschenko

Mike was professional, on point, on time, and always took care of the follow up that was required in dealing with my insurance company. He did a great job helping me with my insurance company and the hail damage on my roof. Installation looks great so far. Roof was installed in March 2021. I would recommend Mike to take care of your roofing needs.

Roof Repair for Rob Norwood

Storm Guard lived up to my expectations of a professional roofing contractor. The pre install was handled with professionalism. Their rep communicated well on what to expect and answered all my questions. The day of install was done quickly with minimum disruption to my household. Clean-up was completed with a close attention to detail. I would recommend their services to anyone needing a new roof. In fact, I already have.

Roofing Contractor for Ed Ridge

Best Roofing Contractors this side of the Mississippi. No doubt about it at all, this company knows their way around a roof. Got the best service you can find out there. Anyone who uses StormGuard will be happy as can be. false

Roofing Services for A McPhail

Jacob, Edwin, and the rest of the team were very responsive and professional in helping with a roof leak I recently discovered. Within 36 hours of calling, I had an inspection done and a recommendation on repair work. I appreciated the honest and straightforward feedback, and the repairs were done within a few days of my initial call. Great peace of mind...highly satisfied!

Roofing Company for Luis Ramirez

We recently had our roof replaced and had a great experience with roofguard. From start to finish responsiveness was impressive, and the work was done in a professional and timely manner. false

Roof Contractor for Dawn Germond

great place to work!!!! false

Roof Repair for Andrew McPhail

Jacob, Edwin, and the rest of the team were very responsive and professional in helping with a roof leak I recently discovered. Within 36 hours of calling, I had an inspection done and a recommendation on repair work. I appreciated the honest and straightforward feedback, and the repairs were done within a few days of my initial call. Great peace of mind...highly satisfied!Services: Roof repair, Roof inspection

Roofing Contractor for Juan Espina

Wow.... An amazing group of professionals!!! the entire team was very proactive, answered all of my questions, and were timely with regards to my phone calls and the repair. The crew got here around 7am and by 2pm had completed replacing the roof. The crew made sure that the entire area was clean of debris, and nail s. Furthermore, one of my floodlights got damage, which I didn't notice until a few weeks after the repair was done, and Jordan Potts came out and replaced the bulbs at no extra cost; talked about service!!!! I recommend the company.

Roofing Services for Julia Young

I had a great experience with Storm Guard, and I would highly recommend this company. They repaired the roof on my house last year and replaced it this year. They treated me with the same courtesy and professionalism whether the job was small or large. Jordan was extremely helpful with the estimate and worked with t he insurance company to get my roof replaced within a week of his first visit. Dawn processed all paperwork in a timely manner, answered my questions and kept me updated on the progress. I worked with Jim on both jobs (repair and replacement); he was very helpful and efficient in getting the job done. The crew was amazing as well – they were done ahead of time and cleaned the area as if they were never there. When you work with Storm Guard, you get treated like family. I am very thankful to all of them for making this a stress-free experience. If you are looking for a company to repair or replace your roof, this is your team and they will take excellent care of you!

The entire team at Storm Guard from initial inspection (Jordan)to project manager(Chris) to ownership (Jim) share the same vision"customer first" !. Through my entire process from initial inspection through completion all the individuals I was in contact with acted in a professional manner.The team manger (Chris)ass igned to my project had consistent communication with me throughout the entire project. He was always available to answer any questions or concerns I may have had (not many!)and ensured they were addressed immediately.I was truly impressed with the owner (Jim )who arrived on site to do final inspections of his team and their craftsmanship it was clear to me as to why my experience was flawless!. The inspectors are knowledgeable, the project manager is vigilant , and ownership is present to ensure quality standards are met in accordance with expectations!. A++++

Roof Contractor for Mike James

We hired Storm Guard to replace our roof after hail-storm damage. Jordan Potts was our point of contact. He is knowledgeable, has attention to detail and very helpful. He took the time to explain the process from the start with filing insurance claim to finish with new roof in a short time. We are happy with how the roof turn out. We would also thank you to all the Storm Guard staff, especially Dawn, who handled the paperwork making it less stressful for homeowner.

Roof Repair for Heather Toye

Great experience with Storm Guard! Chris and the crew were very communicative explaining the process and timing, and they replaced our entire roof in one day! Would definitely recommend. false