Best Weather Apps for Storm Tracking
By
Whether you're just wanting to keep your family safe from foul weather or you're an amateur storm aficionado with dreams of tornado chasing, there are all sorts of applications you can use to keep track of big storms in your area. But the weather apps you'll find in the App Store and Android Store are also based on all sorts of different technologies, so it's important to understand what you're looking for in a storm tracking app.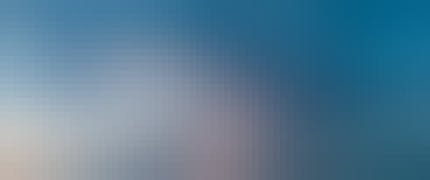 The two real keys to success in tracking storms with a mobile app is current radar and cellular connectivity. See, radar is the best way to determine the size, speed, direction and duration of a storm. Connectivity is important because weather is constantly changing, and no accurate weather app works offline.
Let's look at some of the best apps for different kinds of storm trackers.
Best for Amateurs: Storm by Weather Underground
First of all, this is the best-looking weather and storm tracking app on the market with the highest resolution (250m) radar that can generate interactive animations for past, current and future data. This sweeping radar imagery appears on the main screen along with a twister icon if your geographic area is under a tornado watch or warning. The full screen radar map can be customized with a wide variety of data that includes surface and Jetstream level winds, earthquakes, fronts, and tropical data.
The app will also generate National Weather Service alerts that you can read with the tap of the screen. Storm offers another setting that will generate a text message if precipitation or lightning is found within ten miles of your location. The base app is free, although Weather Underground does sell in-app subscriptions to remove advertisements as well as offer more advanced features. With data based on more than a quarter-million personal weather stations, Storm offers the best general storm tracking experience.
Fancy chasing down F5 twisters like Bill Paxton and Helen Hunt in the movie? Radarscope is the best app for people who are serious about the dangerous science of storm chasing. This dynamic little app was designed for specifically for storm chasers as well as professional TV meteorologists, which make it a pretty nifty tool for science-minded hobbyists as well. Radarscope can access data from any NEXRAD or TDWR radar site in United States, Guam, Puerto Rico and South Korea, which is kind of random but powerful for stateside users.
While the app's interface is fairly straightforward, the amount and type of data that Radarscope is able to correlate is quite complex. The app is able to layer in more detailed information such as storm total surface rainfall as well as technical data to predict patterns like velocity. The base app is plenty powerful at just $9.99, but the company also offers a Tier 2 upgrade for $99 annually that enables a 30-day archive, rotation detection, hail size detection, and multi-device activation.
Best for users with no attention span: Dark Sky
(iOS devices)
Dark Sky has the simplest interface of all the storm tracking apps, but there's a lot going on under the hood. The app pulls data from the National Oceanic and Atmospheric Administration's network for 140 radar stations positioned around the country, but also uses a proprietary algorithm to hyper-localize your weather. By focusing on the weather patterns in a smaller local area, Dark Sky gives a very contemporary picture of your local conditions by mostly focusing on the next hour of weather in your area. However, the app's global radar feature can also give you a sense of how the weather in your geographic location fits into the larger state, national and global weather picture. The data can also be augmented by user reports to add another layer of weather data to the mix.
Best for Outdoorsy Types: Weather Underground by Weather Underground
This is the hefty big brother to Storm, utilizing the same network of nearly a quarter-million personal weather stations that measure temperature, humidity, pressure, rain fall, and wind speed and direction, augmenting by NEXRAD's radar data generated by the National Weather Service. Because of the density of the data and the number of layers that Weather Underground can correlate, it provides one of the most comprehensive platforms for storm tracking. The app also features forecasts, maps and augmented features like first light/last light, which is handy for outdoorsy types who want to get in a bike trip or a run before it gets dark.
Bonus App for Fun: Texas Storm Chasers by Fifty Pixels Ltd.
This nifty app is the companion to a company dreamed up by two Texas high school students in 2009, which has since evolved into a full-fledged community of storm chasers. This free app not only features interactive weather radar but also real-time Texas weather articles, live storm chase video, and safety tips to ensure your family's safety during severe weather. For armchair enthusiasts of severe weather, the Texas Storm Chasers Live Storm Chasing Feed is a pretty amazing thrill ride through Tornado Alley.