Factors to Consider When Painting Your House
By
Have you ever taken the time to think about what goes into painting the exterior of your home? You might want to take a seat because there's probably more to it than expected.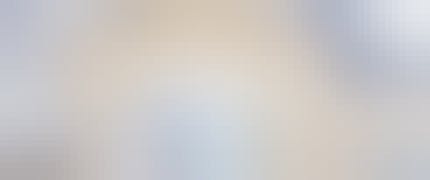 Whether painting your home due to the wearing of paint or your home just needs a fresher look, there are several factors to consider when beginning the painting process. Let's examine why there is more that goes into painting than what meets the eye.
Preparation
Before you even begin to paint your home, you must properly prepare your exterior walls. You can start by removing any mildew or dirt, as well as smoothing and sanding any rough surfaces. You'll also need the right equipment and be able to determine how you will be applying the paint to your walls. Ladders, coverings, brushes, rollers, and sandpaper are just some of the basic things you will need during the painting process. You'll also need to determine your paint color scheme and what type of paint you want to use.
Paint Quality
Rather than asking yourself, "Do I really want to pay that much for higher quality paint?" ask this question instead: "Do I really want to paint my entire house again?" Buying the highest quality paint that fits your budget is a smart long-term investment. The last thing you want to do is repaint your entire home a year or two down the road because the paint could not withstand weather conditions.
Ideal Painting Season
While there is no actual "painting season," it is recommended that you should paint your home's exterior in the warmer months. Depending on the type of paint, latex or oil-based, and the brand you choose, there will typically be a recommended minimum outside temperature for painting. Choosing a dry, warm season, like late spring or summer, is an ideal time to paint your home and will offer the best conditions for your paint to dry properly. You will run into problems when you paint during high moisture and stormy seasons.
If There's Dew, Then Don't
You should avoid painting when outside temperatures move up and down, where during the day it might be the suggested painting temperature but at night the temperature significantly drops. These yo-yo weather patterns often lead to the formation of moisture and dew, making it difficult for the paint to dry properly. When factoring the paint dry time, you should leave at least four hours between the time you finish painting and the time the temperature begins to dramatically drop. Typically, the ideal painting temperature ranges between 50 and 85 degrees Fahrenheit.
Avoid the Hassle
Painting your home is not always a simple chore. And whether you are contemplating painting your house due to storm damage or just for aesthetic purposes, it is important to consider all of the factors that go into the painting process. Storm Guard Restoration's team of professional residential painting experts provides a variety of painting services, for projects big and small. If you have any questions or want additional painting advice, contact us today, and we will be happy to assist.