/
Services /
Painting /
Interior Painting
Interior Painting
Storm Guard will walk you through the entire process of painting your home interior to ensure you feel comfortable with each step we take.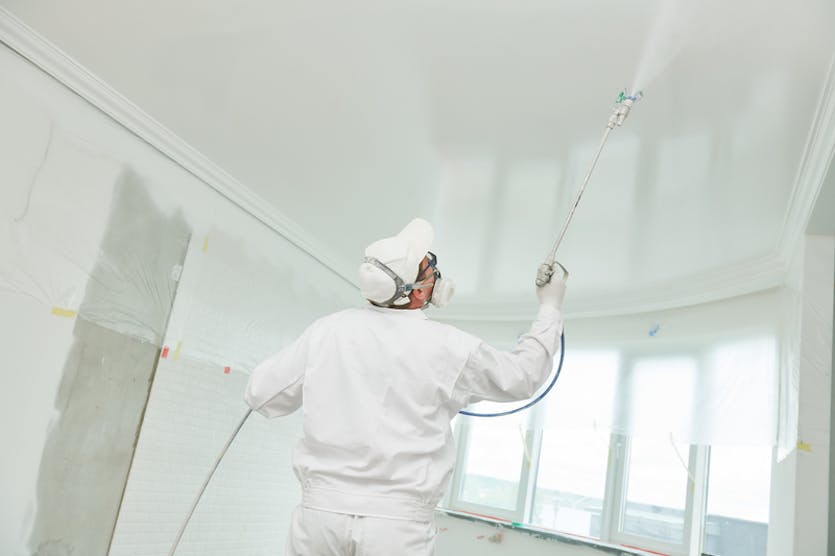 Find Your Location
Enter Your Zip Code to Find your location
refresh your interior space
Painting The Interior of Your Home
One of the easiest ways to freshen up the interior of your home or property is with a fresh coat of paint! Interior house painting both adds value to your property and gives you an opportunity to add some personality to a space. Need an office with a chill vibe? Paint it green! Want a kitchen with some vibrancy? Yellow is a great option. Whether you want to focus on painting your walls, ceiling, trim, doors, or the whole thing, the ways you can update and refresh your interior spaces can seem endless!
SCHEDULE TODAY
Home Interior Painting Tips
Depending on the type of exterior siding you have, the steps to prepare may look a bit different.
1

Start With Interior Walls

Painting your interior walls or ceiling is the most common type of interior painting job. It's also the most time consuming. Preparing and painting a ceiling, in particular, can be a challenge due to a tendency for paint to drip. You'll need a good strategy and lots of patience if you plan to paint both the walls an d ceiling in any room.

2

On the other hand, painting your interior trim is an easy way to spruce up a space. It may seem like a small thing, but it's amazing how a fresh coat of paint on your trim brightens up a room. The same can be true for doors: painting them a fun color - or even black - is an easy way to add style to your property.

3

No matter what type of painting you want to do, it's important to have the right tools and materials. Perhaps most obviously, you'll need paint - and the right amount of it. If you're painting rooms under 400 square feet in size, you'll typically need about 1 gallon of paint. Rooms that are between 400 and 1,600 squ are feet require 2-4 gallons each, depending on the color you're painting over. Covering a darker or more vibrant color will require more paint. Rooms 1,600 square feet in size and above will require 4-8 gallons of paint.

4

If you plan to paint your interiors yourself, you'll also need some supplies. For example, a paint roller and a roller extension pole will help you reach higher areas and your ceiling with ease. Paint brushes will help you get the corners or right up against edges. You'll need a paint tray to put the paint in, paint er's tape to tape off the edges and keep them clean, and a fabric or plastic drop cloth and rags to keep the rest of your room clean.

5

Before you can start painting, it's important to take the time to prepare your space. Move furniture and wall hangings. Then, wipe down the surface you are planning to paint. Depending on the condition of the wall, you may also need to sand and do minor drywall repairs with spackling. If you do spackle, be sure to w ait until it is completely dry before applying your first coat of paint.
Interior Painting Ideas
Painting the inside of your home can be a fun project, especially if you don't mind getting your hands dirty. However, there are a lot of variables to consider and many decisions to make before you begin. If you're feeling overwhelmed, gathering a few ideas and suggestions could help you through the process. First, a few things to consider:

Consider the different brands of paint. Some higher end brands tout that their paint only requires one coat. Others have primer in the paint so you don't have to add a separate coat. Also, different brands have different color options.

Colors, Shades, Tints & Tones
Color tints come when you add white, shades are when you add black, and tones are when you add grey. Neutrals will often have an undertone - some greys are more blue while others are more green. Some cream colors have a green undertone, while others have yellow.

High gloss, semi gloss, satin, eggshell, and matte are all different finishes. High gloss finishes have a shine to them and they are easier to clean in high-traffic areas. Matte finishes don't reflect the light and hide imperfections.

Many durable paints are high in volatile organic compounds (VOCs). These can cause health issues and are harsh on the environment. There are eco-friendly paints that don't contain as many VOCs. You may want to consider these for your next paint job.
Interior House Painting Costs
The cost of an interior painting job will differ depending on if you hire a professional painter or do it yourself. Additionally, the type of paint you purchase, the number of coats required, and whether or not you need primer will also affect the cost of any painting project.
First, let's talk about the cost to hire a painting company. A professional painter will come with all the tools required as well as bring the exact amount of paint needed to do the job. Sometimes do-it-yourselfers overestimate the amount of paint they need and end up wasting the rest. Having a little extra is ok; it's great for any patching you may need to do later.
A professional paint job for interior walls usually costs on average between $1.50 and $3.50 per square foot. The price difference comes from the number of paint layers required and the height of the walls. If you have very high walls, especially those that require a ladder, you will see an increase in cost. If you add in the ceiling and trim, then the average cost may be between $3 and $4 per square foot. If you just want your ceiling painted, the cost typically averages between $0.50 and $1 per square foot, while painting just the trim varies between $0.50 and $1.25 per square foot.
When painting on your own, the only costs you need to consider are the costs of your paint and your other materials. The cost of paint can vary between brands, finishes, and even between colors. Higher-end paints like Benjamin Moore or Sherwin Williams can cost between $50 and $70 a gallon, while lower quality but more affordable paints can cost between $30 to $45 per gallon. But you may end up spending more if you opt for a lower-quality paint, since you may need to do multiple coats to get the right coverage. Higher quality paints tend to last longer and may need fewer coats due to a better coverage rate. If you're changing colors, you'll likely need a primer and two coats of paint. Rough surfaces may also require sanding or two coats of paint. All of these things will affect the total cost of any paint job, whether you hire a professional or plan to do it yourself.
choosing your paint colors
How To Paint Each Room?
There are more options than just painting all four walls. For example, you could highlight a color scheme with an accent wall or add hand-drawn patterns. Your choice of color is especially important because colors are powerful and can affect your mood.

Red is the most intense color. It can raise the energy in a room and has even been shown to increase heart rate. Red works best in a dining room or entryway.

Orange is an energetic color. It promotes activity and excitement and will work well in an exercise room or playroom.

Yellow communicates brightness and happiness and works well in any room.

Green is the most restful color and has been shown to have a calming effect and reduce stress. Green is great for a bedroom, living room, or kitchen.

Blue is soothing and helps lower blood pressure. It works well in a bedroom or bathroom.

Grey is another "in" color and is incredibly versatile. You can use light grey to add a classic feel or get more edgy with darker shades. Grey is great in any room.
Interior House Painting Near Me
With Storm Guard, it's easy to find an interior house painting professional near you. Try our zip code locator to get connected with your nearest location. With free estimates and friendly service, we'll help you find a professional you trust and that understands your needs.
find a location
Other Things To Keep In Mind
Many interiors have walls and ceiling of two different colors, as well as accent trim that is different from the wall color. Or, try adding some chair rail or beadboard to the lower half of your walls and doing a lower wall in a different color than the upper wall. You could also think about adding an accent wall in a bright or rich color for a dramatic flair without being too overwhelming. With so many different options and potential combinations, painting your home's interiors is a project with many rewards.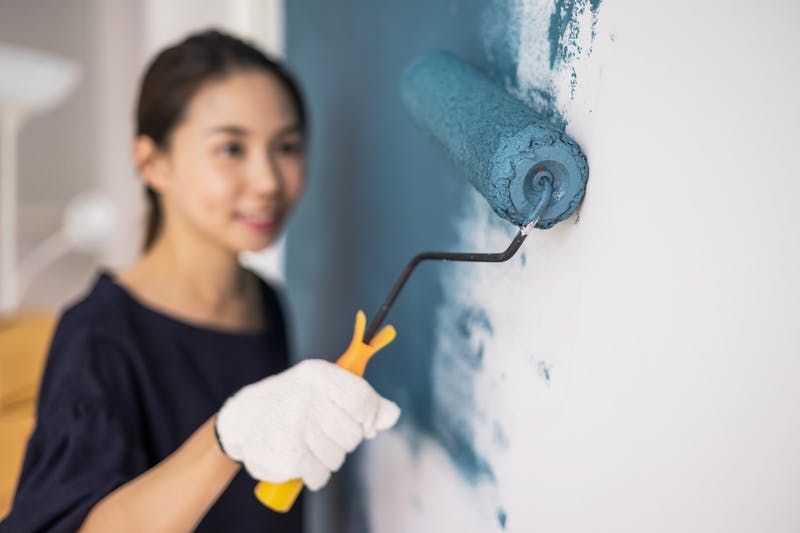 FAQs
Learn more about our most frequently asked questions
How much does it cost to paint a house interior?
How to paint a house interior?
How long does it take to paint a house interior?
Can I just paint over old paint?
Do painters clean walls before painting?