/
Services /
Painting /
Exterior Painting
Exterior Painting
Storm Guard will walk you through the entire process of painting your home exterior to ensure you feel comfortable with each step we take.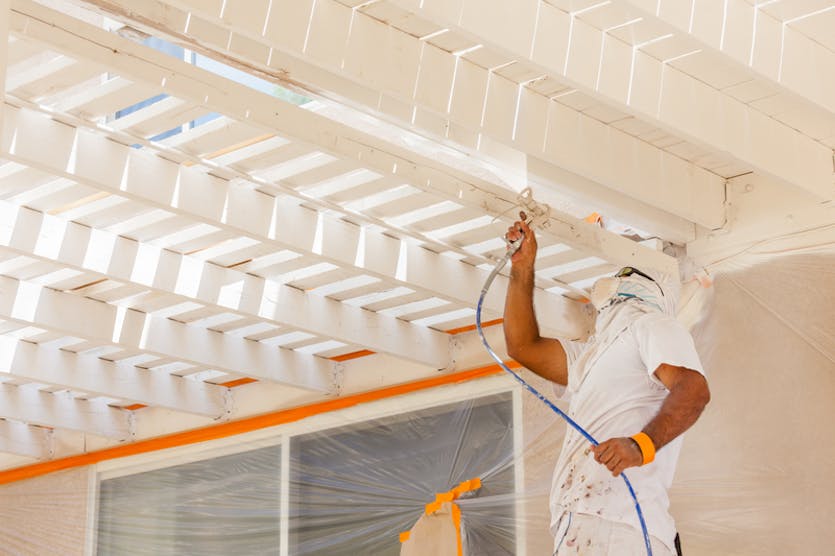 Find Your Location
Enter Your Zip Code to Find your location
Painting The Exterior of Your Home
Are you looking to refresh the outside of your home or increase your curb appeal? Then you should paint the exterior of your home! A fresh paint job works wonders on the look of your home or property. There are a few different things you can paint when considering exterior house painting: the windows, your siding, the gutters, and your doors. Whatever you're painting, it's important to follow the right steps and prepare carefully so you get the beautiful, long-lasting paint job you want.
SCHEDULE TODAY
Home Exterior Painting Tips
Depending on the type of exterior siding you have, the steps to prepare may look a bit different.
1

Steel and aluminum siding needs to be checked for rust. Also, if you are staining your wood siding instead of painting it, you'll need to find what finish was used. Some types of paints and stains must be removed completely before a new paint or stain can be applied. But with proper preparation, siding of all types can be painted or stained.

2

The portion of any home's exterior that takes the most prep is painting exterior siding. This is because to get siding ready to paint, you first need to pressure wash it. Pressure washing helps remove dirt, algae, and other build up, and will ensure that the paint adheres properly. When pressure washing, be sure to start at the top and move downward.

3

Repair Work Before You Paint

The next step to get your home's exterior ready to paint is to make any necessary repairs. This could include things like adding epoxy to any holes and sanding it down once it is dry. You also should look for any loose paint and remove it. Keep an eye out for any gaps between the home and the trim and fill them with exterior caulk.

4

Once repairs are done, it's time to prepare your painting area by covering any doors, windows, and fixtures that you don't want painted. Plastic sheeting and painters tape works very well for this.

5

With everything masked off, it's time to paint! If you are changing colors, you may need to start with a primer first. For best results, use a paint sprayer and paint from top to bottom, overlapping each stroke by 8 inches. Also, it's a good idea to pay attention to the weather and the sun when you're painting. You want to avoid rainy days, as it will wash away your new paint. While you're painting, try to stay in the shade. The sun can change the color of your paint.

6

Painting The Trim & Windows

After your siding is painted, it's time to paint the trim around the windows, exterior doors, and the gutters. For these sections, you may find using a paintbrush to be the most precise approach. For most areas, you will most likely need two coats of paint, so plan accordingly! Once the paint is dry, step back and a dmire your beautiful home!
Exterior Paint Finish Options
Just like interior paint, exterior paint comes in different finishes: flat, eggshell, satin, semi-gloss, and high gloss. Each one has different pros and cons.

With no shine at all, matte finishes are great for hiding imperfections. However, it is porous and is vulnerable to mildew and fading.

The most popular finish, eggshell adds some shine but also covers any mistakes. It's durable and lays down well.

With a higher sheen, satin is great for areas that are touched often or as a way to highlight trim areas. However, it does magnify imperfections.

The glossy sheen makes semi-gloss easy to clean and can endure excess moisture and more extreme weather conditions. However, it does not hide imperfections.

The finish to choose if you want an accent to really stand out. It's very durable but can give your home a plastic quality if you use it all over. Use it to highlight trim.
Exterior House Painting Costs
There are a few factors that contribute to the cost of repainting the exterior of your home. Home size, the number of stories, the prep work required, the type and quality of paint, the siding material, and whether you are also painting the trim - all of these will affect the total price.
On average, the price to paint a home's exterior can range from $0.50 to $5 per square foot. Even if you try to paint your house yourself, your supplies could cost $1,000 or more. Multi story homes require extension ladders and more movement, adding another $2,000 to the cost. If you are paying a professional to do the prep work on your property, including sanding, caulking, repairing, and power washing, then you're looking at an additional cost of between $50 and $80 per hour per painter. Of course, the different qualities of paint also change the cost; paint can cost between $15 and $80 per gallon. Different siding types also often cost a different amount to paint.
On average, you can expect the pay the following to paint each siding type:
Vinyl: Costs between $1.25 to $3
Wood: Costs between $1 and $3
Stucco: Costs between $1.50 and $6
Brick: Costs between $2.40 and $4.50
Concrete: Costs between $1 and $7 per 100
Aluminum: Costs between 83 cents and $2.50
Finally, the trim and additional features also add cost as they are painted by hand; the cost typically ranges between $1 and $4 per linear foot.
Exterior House Painting Near Me
Are you ready to get your home's exterior painted? Use our zip code locator to find the nearest Storm Guard professional and request a house painting quote! No matter where you live, Storm Guard has service professional ready to make your home exterior painting project a success.
find a location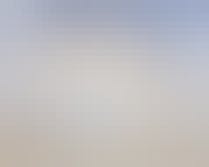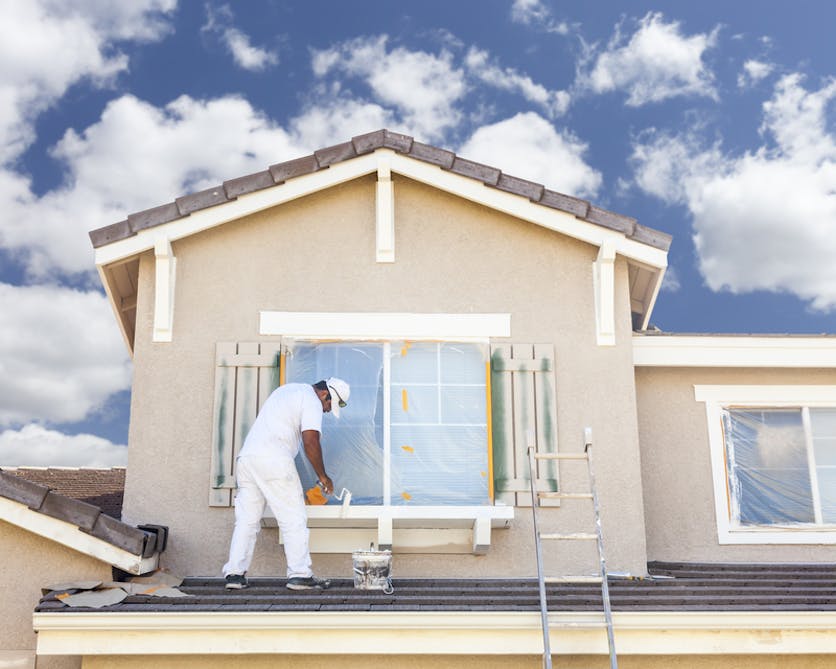 FAQs
Learn more about our most frequently asked questions
How do you paint the exterior of a home?
How much does it cost to get the outside of your house painted?
What color should I paint my house?
What order do you paint the exterior of a house?
Is it worth painting a house exterior?