Why Storm Guard Uses the Best Roofing Nails
By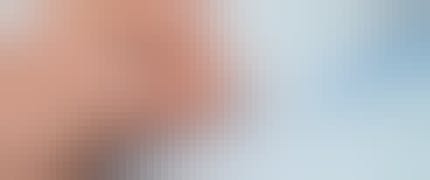 Ryan Engelbrecht, owner of Storm Guard Southern Wisconsin, knows that quality matters when it comes to your exterior projects. One of the many details that has been perfected in the 30+ years Ryan has worked in the industry, is the decision to choose a superior roofing nail for your projects. Corrugated roofing nails, also known as 'Ring-Shank' nails, take precedence over a common non-corrugated nail. See comparison photo below for reference. Not only do these nails provide superior gripping strength as a result of their corrugated design, but they also are processed as 'hot-dipped galvanized' steel. During the manufacturing process, the nails are dipped in a molten 842℉ bath containing a high concentration of zinc. The zinc provides a protective layer to combat deterioration due to the elements. To put this in layman's terms, the nails are built to have a long, maintenance-free life. 
In short, it's apparent that when it comes to building your new roof, something as little as a nail makes all the difference defending your property against mother nature. Storm Guard Roofing & Construction will build you one of the best roofs in the state and we'd be happy to come out to your property for a complimentary consultation. We genuinely care and will take extra time and attention to detail  to make your home like new again. 
Sources:
Galvanizing process galvanizing process UK Ireland. Galvanizers Association. (n.d.). Retrieved September 9, 2022  
Skulteti, M. J., Bender, D. A., Winistorfer, S. G., & Pollock, D. G. (1997, January 1). Withdrawal strength of ring-shank nails embedded in southern Pine Lumber. Transactions of the ASAE. Vol. 40, no. 2 (1997): pages 451-456. Retrieved September 9, 2022