What Do I Need to Know About Replacing My Roof?
By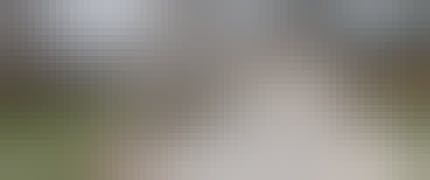 Roof replacements are one of those homeownership responsibilities most of us know we'll have to contend with at some point or another but often avoid even thinking about it because we fear it's more overwhelming or daunting than it really is. 
The truth is, roof replacements don't have to be huge headaches or inconvenient burdens, especially when you partner with a reputable and experienced roofer. And while yes, a roof replacement is an investment, it's one that will pay off in terms of financial returns as well as with a big boost to your home's overall curb appeal.
In this post, we break down everything you need to know about replacing your Austin roof, including:
How to know if you need a new roof or simply a patch,
When the best time of year is to replace your roof,
How often a roof should be replaced,
How much a new roof costs in Texas, and
Whether you should replace your roof before selling your home
Let's get started.
Should You Repair or Replace Your Roof?
There are several key indicators that mean it's time to pay attention to your roof. Some may seem less alarming than others. Some are also much more obvious than others. Here are a few warning signs that mean it's time to look up:
You spot a shingle (or two or three) in your yard
You see signs of water damage on your ceiling or walls
A tree branch has lodged its way into your roof deck
Regardless of the severity of the roof damage, it's always important to act as soon as possible. By promptly repairing any damage, you can extend the life of your roof by several years - and save a good deal of money.
The decision to patch or replace your roof should come after consultation with a roofing expert. At Storm Guard of SW Austin, we're happy to take a look at your roof and offer recommendations on your best course of action. 
Ultimately, the decision about repairing or replacing your roof will come down to a few key factors:
The age of the roof - Most Austin roofs don't last much beyond 20 years, even those with 30-year shingles on them.  
The extent of the damage - If you have widespread roofing issues, a replacement is probably the best choice.
The location of the leak - Sometimes the damage is isolated to a given area, and by replacing a few shingles or repairing the flashing, you will be back in business in no time.
How long you will be staying in the home - You might consider letting the next homeowner deal with a full roof replacement and just do patches to tide you over, or perhaps you choose to replace the roof yourself to increase your home's resale value. Either choice will come with a financial impact as well.
As you decide whether to repair or replace your roof, evaluate the physical condition of your roof, the amount of money you're willing to spend, and other intangible factors, such as how a new roof will improve your home's curb appeal and enable you to live worry-free about your roof for a while. 
When is the Best Time of Year to Replace a Roof in Austin?
While the best time to replace a roof is when it works for you, there are some seasonal considerations to factor into your decision. Yes, it can be too hot or too cold to replace a roof in Austin.
Asphalt shingles, which are by far the most common type of roofing material for residential roofs, should be installed when the temperature is between 40 and 85 degrees Fahrenheit, with 70-80 degrees being the sweet spot for roof repairs and replacements. That said, there are advantages and disadvantages to replacing roofs at different times of the year.
Spring - Before the heat of summer sets in can be a good time to replace your roof because any damage that ensued over the winter has made its presence known, and you may realize that this is the year you need to take action. The challenge with spring roof replacements, however, is that the weather can be unpredictable and you may experience rain interruptions during the project. 
Summer - Late spring to early summer is a popular time to replace your roof in Austin because the weather is relatively stable. It also means roofers are in high demand. As summer progresses and the heat intensifies, it can take a toll on roof workers as well as affect shingle installation. If the weather is too hot or too cold, the shingles may not seal correctly (for more about how long it takes shingles to seal, be sure to read this.
Fall - The autumn months are among the busiest for Texas roofers. The weather is typically "just right" for roof installations and homeowners have begun to look ahead to winter. They want their roofs in tip-top shape before the colder months approach.
Winter - These cooler months are generally the least busy for Austin roofers, which means winter can be a good time for you to pick up the phone and call an experienced roofer. Unless the temperature dips considerably and for a sustained period of time, most roof replacements can continue to proceed even during the winter. 
The reality for many homeowners, however, is that we don't always have a choice about when we replace our roof. Emergency situations may necessitate a roof repair when it is very cold or very hot in Austin. Rest assured, there are ways to work around temperature constraints and still fully and effectively repair or replace your roof. 
How Often Should a Roof be Replaced?
Here in Austin there are several factors that can accelerate or decelerate your need for a roof replacement. 
Obvious ones, like significant storm damage to your roof, could prompt you to replace your roof sooner than you may have liked, whereas staying on top of routine roof maintenance (yes, we see you straight-A homeowner students!) and making smart repairs could prolong that expected timeline.
In general, asphalt shingle roofs need replacement every 20 or so years. Other kinds of roofing materials such as clay tile, slate or metal roofing can last much longer.
The key to knowing whether and when you may need a roof replacement is to pay attention to your roof. Don't neglect it simply because you cannot easily see it.
Call in a professional roofer to inspect your roof, identify (and fix) areas of weakness and explain to you the overall condition of your roof. 
While there are some elements of roof maintenance that are in your control, one of the biggest factors – the weather – is not.
Do what you can to take good care of your roof, use high-quality materials when you do have to make repairs and don't let minor leaks linger. By doing these things, you can help extend the life of your current roof and have the right roof know-how when it does come time to replace your roof.
How Much Does a New Roof Cost in Texas?
The cost of a new roof in Texas will depend on the size of the home, the type of materials used, the pitch of the roof and other factors.
According to Remodeling's 2021 Cost Versus Value Report, a roof replacement using asphalt shingles costs an average of $28,256 in the greater Austin area. Here's a closer look at some of what goes into that price tag:
Size – While you might think your roof is the same size as your home, it's not. Roofers calculate your home's "roofing square" to gain an accurate measurement of your roof. Larger roofs cost more. 
Pitch – Steep roofs pose safety challenges, and they generally take longer to install. Steeper roofs also contain more surface area, which also increases the cost.
Type – Flat roofs are more straightforward to install and cost less than other roof types such as gable, hip and mansard. 
Materials – Shingles come in various forms with the most common being asphalt shingles. They are affordable, durable and come in numerous colors, yet also account for a significant portion of your overall roof replacement cost. 
Labor costs – More complex roofs or homes with multiple roof layers require more time, effort and other costs involved in the project. These are all variables that will add to the price tag of a new roof.
A new roof is a big investment – and one you want to be done correctly. Look for a credentialed roofing company who is licensed and insured and who can back up their work with a craftsmanship warranty. 
Should You Replace Your Roof Before Selling?
Deciding to sell your home can come with a laundry list of to-dos before you can even put the house on the market. And tackling those items is important, especially when they can increase the sale value of your home by thousands or tens of thousands of dollars.
As you consider where to focus your time and money when preparing to sell your home, it can be helpful to focus both on structural improvements as well as opportunities to create a "wow" factor for buyers. A roof replacement can effectively tick both of those items off the list. 
With any big decision, however, there are pros and cons to it. Let's consider a few of these variables when it comes to replacing your roof versus selling the home as is.
What to Consider Before Replacing Your Roof 
The first thing to consider is the current condition of your roof. How old is it and what kind of severe weather has it endured over the years? 
To find answers to these questions, it's a good idea to have a roof inspector evaluate your property before putting the home on the market. Not only will you avoid unwanted surprises during the sale inspection, you'll also be able to make a more informed decision about whether to replace the roof based on the outcome of that inspection. Sometimes all you may need is a roof repair, rather than a full replacement.
Cost is also an important consideration – perhaps the most important consideration for many homeowners. The average cost of a roof replacement with asphalt shingles for the West South Central region of the U.S. is $25,265. And while it will boost your home's resale value (by an average of $14,230, according to Remodeling's 2021 Cost Versus Value Report, you may decide the money is better saved and invested in your new home. Instead, some owners choose to offer an allowance for the buyers to use on roof repairs after closing.
Other considerations when thinking about replacing your roof include understanding the current market conditions and how quickly you want to sell your home. 
Your roof is the workhorse of your house. Give it the attention and credit it deserves by conducting annual inspections, staying on top of repairs, and when the time comes, trusting your roof replacement to a local expert.
At Storm Guard of SW Austin, our priority is to keep you safe while protecting your home and roof for the long haul. For questions about roof replacements or for immediate roofing assistance, get in touch with our team.