Roofing Maintenance + Repairs in Austin: The Fundamentals
By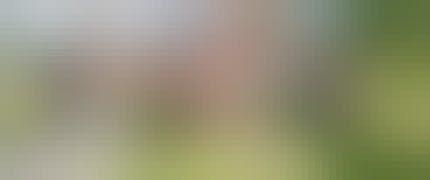 Whether it's a new construction or just a new roof, here in Austin you want it to last as long as possible. The good news is that with a little maintenance and some timely repairs, your roof can push the bounds of what's typical for an Austin roof. 
In this post, we'll break down everything you need to know about keeping your roof in tip-top shape so you can prolong your roof's lifespan for as long as possible. Specifically, we'll discuss
Factors that affect a roof's lifespan in Central Texas
Clues that your roof might need attention (and what to do during a roofing emergency)
Things to consider before getting your roof repaired or replaced
Maintenance items to check off your list during a roof inspection
If you have questions about your Austin commercial or residential roof, please give our team at Storm Guard of SW Austin a call today at 512-843-0078. 
Understanding Your Roof's Lifespan
An Austin roof's lifespan will depend on several factors - some of which are in your control, others of which are not. Here in Central Texas, our roofs typically don't last as long as they do in other parts of the country. Asphalt shingles, even those marketed as 30-year shingles, rarely last the full 30 years. More realistically, we see the average lifespan of an Austin roof made with asphalt shingles lasting roughly 20 years. 
Factors that affect a roof's timespan include things like poor ventilation in the home. Rain, hail, wind and other natural disasters can also quickly damage an otherwise good structure.
The best and most effective way to help your roof go the distance is to stay on top of maintenance. But, if maintenance has been on the downward slide lately, there are some warning signs that you need to pay attention to your roof a.s.a.p.
3 Clues Your Roof Needs Attention 
The best way to know when your roof needs attention is by staying on top of routine roof inspections. Scanning your roof's weakest points on the regular will help you nip problems in the bud, but we recognize that life happens – more specifically,  Central Texas storms happen – and sometimes your roof needs to yell a little louder for us to snap to attention. Here are three clues the roof on your Austin home or business is calling out to you.
You spot a leak - Leaks are a telltale sign something might be amiss on your roof. Even if it's not a full-on leak, signs of discoloration, swelling or sagging on your ceiling are clues you should take a look in your attic and on your roof for signs of damage. If you experience a roof leak emergency, the first thing you should do is to assess the situation for any safety hazards. Then, if it's ok to do so, take action to limit the damage inside your home. 
You see missing or damaged shingles - Even from the ground, you should be able to scan your roof's asphalt shingles for damage. Cracks and curls are bad. Missing granules or missing shingles altogether are worse. 
There's moss growing on your roof - While it may carry some old-world charm, there's really nothing charming about moss on your asphalt shingles. When there's green growing on your roof, it's a sign of a bigger moisture problem. It should be addressed right away before it causes more damage, mold and rot.
What to Know Before Getting Your Roof Repaired in Austin
If your roof requires repair, there are a few steps you should take before springing into action.
The first is to always get more than one quote. Even if a roofer comes highly recommended by someone you trust, call up a few roofing companies to compare not just costs but also to better understand their level of professionalism and quality of workmanship. 
You should also consider the option between a repair versus replacement. A trustworthy roofing company will be honest and upfront with you about the state of your roof. If you haven't had a roofing inspection in years and have been a little reactive with your maintenance, it's possible a replacement may be in the cards. If your roof is relatively new and the damage is localized, a repair will generally be cheaper. 
The bottom line is you should consider all your options, understand the cost of a roof replacement and evaluate if the benefits are worth the cost for your specific situation. For more about what else to consider before getting your roof repaired, be sure to read this post.
The Homeowner's Guide to Roof Maintenance
Ask any roofing professional how frequently you should inspect your roof, and they're going to tell you at least twice a year (in addition to before and after storms). We're no different. Keeping close tabs on your roof helps you spot issues early so you can prevent bigger (and more expensive) problems down the road. But what exactly should you be looking for when it comes to your roof? 
Here are a few things Austin homeowners should be looking for between calls to their professional roofer who can do a more thorough inspection. It's worth mentioning that much of this can be done from the ground with a good pair of binoculars. Climbing on roofs is dangerous and it can potentially damage your roof. Always take caution and leave the more treacherous aspects of the job to a professional. 
Your Roof Maintenance Checklist
Check your shingles - from the ground or  a drone with a camera, examine your asphalt shingles and pay close attention to those that are curling, cracked or missing granules. For more about how to tell if your asphalt shingles need replacing, read this post.
Scan your flashings - the areas near chimneys, vents and dormers are particularly vulnerable to damage and peeling.
Look for moss and any low points - water pooling anywhere on your roof is a red flag. So too are moss, lichen and mold. 
Clear any clogs - your gutters should be free of leaves and debris so that water can't seep under your roof and damage your home. If any leaves are piled on your shingles, clear them away too.
Trim branches - prevent fallen limbs from damaging your roof during storms by trimming back any large branches hanging directly over your roof.
Scope out your attic - look inside for any signs of water damage. Stains or discoloration, mold, water leaks and peeling paint are all clues there could be a bigger problem with your roof.
Once you've ticked off all the boxes in this checklist, take note of any areas of concern. If you have any questions or concerns at all, call an Austin roofing expert, like us at Storm Guard of SW Austin, to take a closer look. It's far easier and cheaper to implement small fixes than it is to contend with a major mess down the road due to a roof failure. For all of your residential and commercial roofing needs, contact us today.