/
Services /
Siding /
Siding Installation
Siding Installation
New siding is one the best home improvement projects you can do to upgrade the look of your home or business and increase your property values. It's definitely worth it to ensure that the job gets done correctly!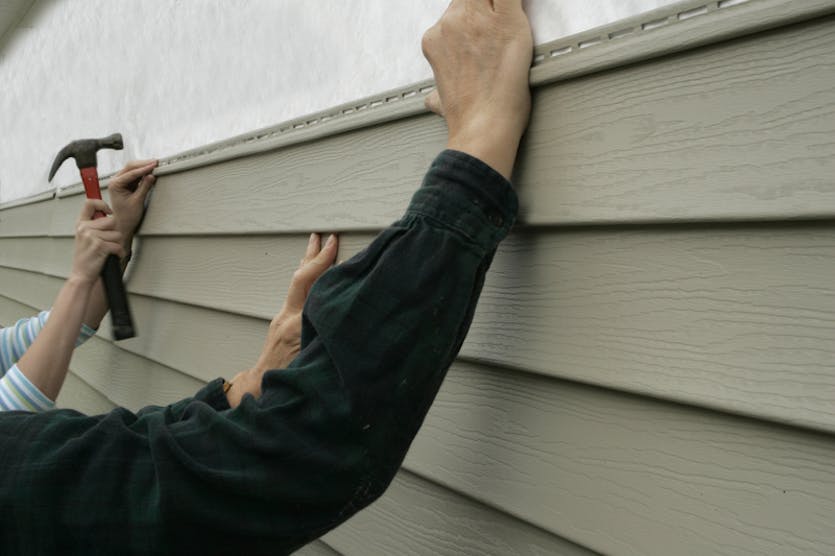 Find Your Location
Enter Your Zip Code to Find your location
keep your siding looking new
Time to Install New Siding
You've decided it's time to install new siding! Maybe you've noticed a draft or cracks, or maybe you just want to increase your property's resale price. Whatever the reason, your next step is to decide if you will install the siding on your own or hire a professional. Here are some things to consider that may help you make the decision.
schedule today
Installing Siding Yourself
If you decide to install your new siding yourself, it's important to first consider the experience you have. Siding installation can be fairly simple in some cases but working around doors and windows may be a challenge. Do you already have the tools you need, or will you have to purchase them? Another important question is whether you know the right spacing for siding - it can often shrink or expand with temperature changes. Also, consider that while doing it yourself may seem less pricey, you are still paying for tools, doing your own clean up and labor, and may have to deal with any mistakes. That being said, it can be less expensive and you can work on your own schedule.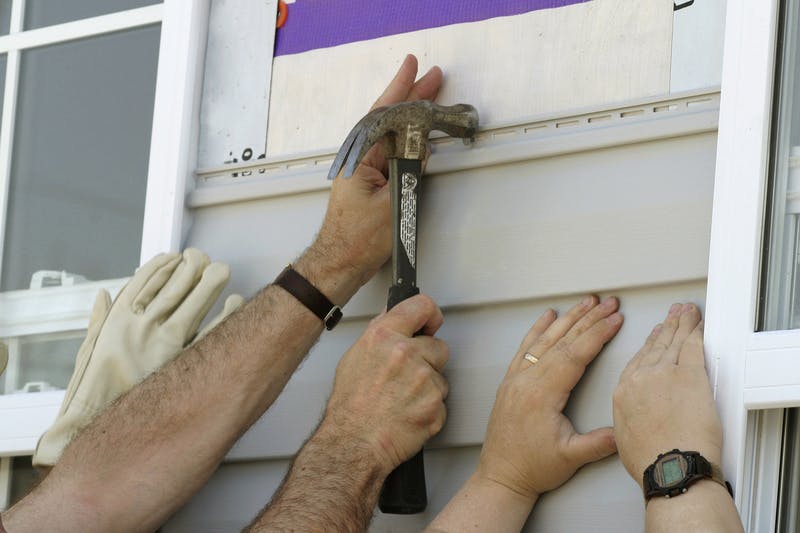 Professional Siding Installation
If you hire a professional, then all the tools and materials will be taken care of. You're also given certain warranties and the peace of mind that only a licensed and insured professional can offer. If you do have issues, a quality service provider will continue to address them until the job is done right. This is especially true if you work with Storm Guard. With Storm Guard, you're getting a company that specializes in siding installation and repair and who offers an unmatched warranty. You can call us anytime for an installation quote!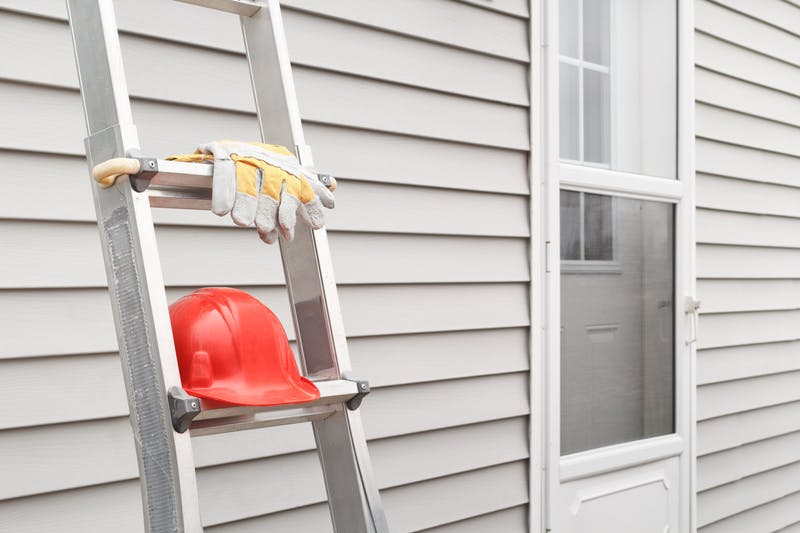 How to Install Siding
Whether you install new siding yourself or pay someone to do it for you, it's helpful to know the process. The best part is that the installation process is the same no matter what material or style of siding you choose.
1

The first step is to prep the installation area. This means removing existing siding and caulking, broken boards, light fixtures, spouts, and so on. A special siding tool that will help you remove old siding is called a zip tool. It makes it easier to get under old panels and remove them. Some other helpful tools in clude a utility knife (for cutting around windows and doors) and a pair of tin snips.

2

Next, you'll want to install or check that there is a water-resistant barrier and flashing to help keep water out of your walls. If you need to install flashing, make sure that the edges overlap each other. This helps prevent water seeping in. The flashing should go under the nailing fin for the window and over the nailing hem of the siding. The nailing hem is where the nail slots are, above the visible part of the siding.

3

Then, measure the area to see how much siding you'll need for the space. Cut the siding to size and get it ready to install. When cutting the siding, it's helpful to leave a   inch gap at all the ends. Of course, an accurate measurement is important as well to save you time. A good rule of thumb is to measure twice, cut once.

4

Finally, install the siding with roof nails. Be sure to lock the siding panel into the panel below it and that the nails are centered in the nail slots on the nailing hem. Also, be sure that the nails aren't driven in too tight. You want the siding to have room to expand, which will help avoid cracking. This is also why the water-resistant material is important since it acts as another layer of defense. You'll begin with a starter strip - a metal strip that the bottom siding panel hooks into. The lower your siding is installed the better; it will protect the sheathing underneath from water damage and animals.

5

When you get to the corners of your property, cap the corner posts using tin snips. This will prevent critters and bees from making a home in the nooks and crannies of your home or building. Cut the edges of your siding and fold it into a snug-fitting cap.

6

Along the top edge of your new siding comes the soffit and fascia. The soffit is where your roof overhang meets your siding and the fascia is the cosmetic board that hides it. It's a type of transition trim to make the home look more complete. Your gutter usually sits on top of the fascia board. You'll also apply tr im to all the edges of your home, to help pull the siding together for a clean look.

7

Be aware that it is more difficult to install a piece of siding around the window and door trims. If you are siding the walls yourself, be prepared for that or ask a professional for help.

8

If you're not replacing all of the siding and just repairing sections, keep in mind that you will need to match the new siding to the old. You can take the siding to a retailer or distributor and they can help you identify the brand and color. However, siding can fade with age, so an exact color match may not be pos sible.
Siding Installation Near Me
Are you ready to replace or repair the siding on your home or building? Give us a call! You can find the nearest StormGuard service provider by using our zip code locator! It's easy and you're guaranteed an efficient and satisfactory job. In fact, our specialty is residential siding! Our professionals offer only the highest quality of products to our customers. We can install aluminum, vinyl, wood, hardy board, composite, and seamless aluminum siding. Additionally, we have a wide selection of styles, colors and trims. Let's work together to make your plans a reality.
find a location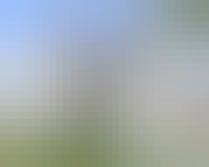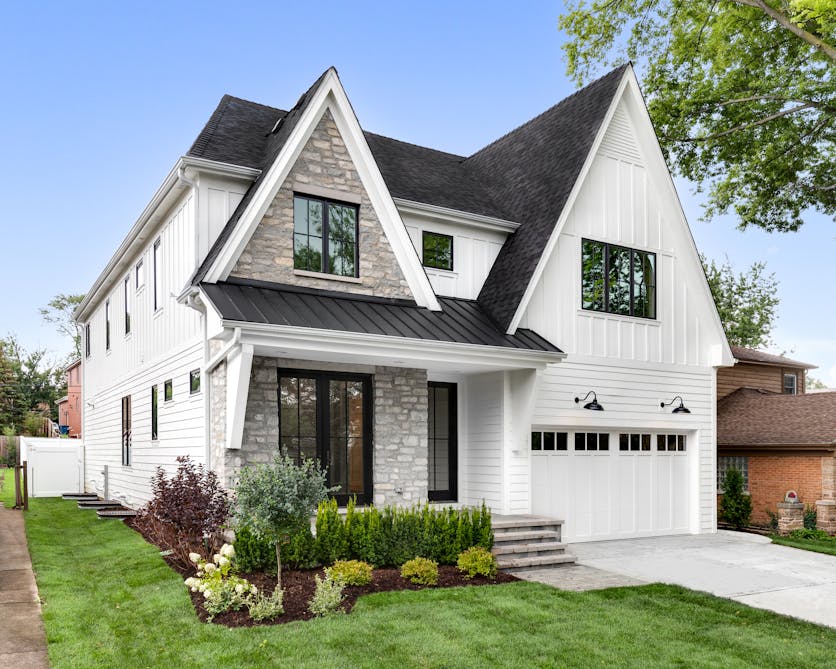 Siding Installation Cost
The average cost per square foot for new siding is $12. Of course, this price can range widely depending on the materials and style used. The lowest cost can be around $4 while the highest per square foot is $50. However, even the cheapest materials can have ongoing costs down the road. For example, one of the least expensive materials for siding is wood, but wood siding has a higher maintenance cost as it is more susceptible to water damage, rot, and termites. Stone is more expensive but has a much lower maintenance cost. Either way, you're going to spend money; it's up to you to decide which cost is more important to you.

Some additional factors that may affect the cost of siding installation are the shape of your home and whether the current siding needs to be removed. Both of these can incur additional labor costs.

The least expensive to the most expensive types of siding materials, per square foot, are:
Vinyl - $5
Wood - $5 to $8
Metal - $3 to $11
Fiber Cement - $6
Brick - $6
Stone $20

It's important to note that the labor to install each type of siding will generally cost more during the spring and summer, since these are optimal outdoor working months. Take these elements into consideration as you prepare to install new siding.
FAQs
Learn more about our most frequently asked questions
How much does it cost to put siding on a house?
How do you install new siding?
What type of siding lasts the longest?
Is siding hard to install by yourself?
What color siding has the best resale value?