/
Services /
Gutters /
Gutter Repair
Gutter Repair
Gutters can be one the easiest parts of home improvement to overlook. But gutter maintenance and repair is essential to the health of your property. Broken gutters can not only cause water damage to your roof and siding, it may even cause foundational damage if the gutters do not drain correctly.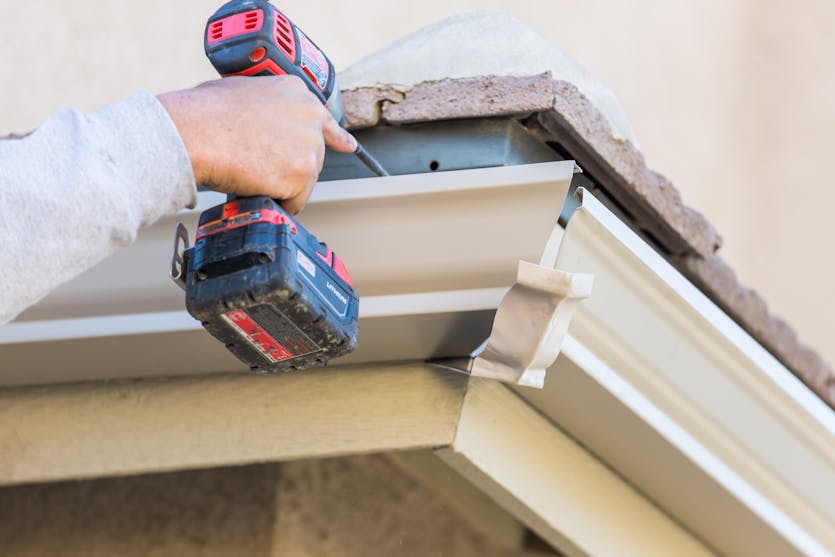 Find Your Location
Enter Your Zip Code to Find your location
General Maintenance
A big part of gutter repair is proper gutter maintenance.
The most important way to maintain your gutters is to clean them regularly. You should clean your gutters at least twice a year and after storms. If you have a lot of trees around your property, you may need to clean your gutters more often. Basic gutter cleaning usually involves using a scoop to remove leaves and debris and then flushing the gutters with your garden hose.
schedule a free inspection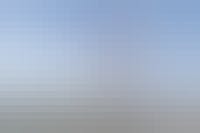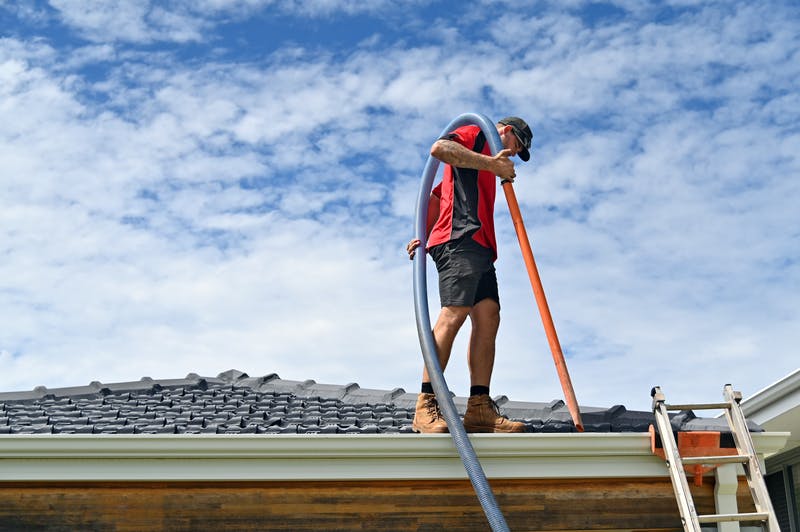 Gutter Repair Causes
While gutters can get damaged in lots of ways, there are a few common causes that you should know about. This can help you better prepare to address them with the proper gutter repairs.

The most common cause of gutter repair is extreme weather. Heavy rains can flood your gutters, hail can break and dent the material, and winds may detach your gutters.

Trees near your property can also cause damage. Branches can fall and damage your gutters, while leaves can cause clogs and pooling water. Trim your trees regularly.

Age is a cause of damage that you can't avoid. But you can delay its effects with regular repairs and maintenance.

Moisture and mold is also a common problem, especially in wetter areas. You can remove mold with a water and vinegar mixture applied when you clean your gutters.
Gutter Repair Costs
Gutter repair cost typically ranges between $179 and $560, with the average falling at $369. Professional contractors will charge between $4 and $30 per linear foot for labor. The cost of gutter repair is impacted by house height, type of gutter, gutter length, and the type of repair.
The two main shapes of gutters are square and curved. Squared off gutters can be fastened directly to the fascia of the home, so they tend to be less expensive to repair and replace. Square gutters average between $10 and $30 per linear foot to install. Curved gutters, on the other hand, need brackets to be installed and so they cost between $40 and $100 per linear foot to repair. If the fascia needs to be repaired, then the cost will be an additional $6 to $20 per linear foot. The type of material you choose will also impact the cost. Vinyl is the least expensive, followed by aluminum, and then steel and copper.
An additional cost factor to keep in mind is the number of stories your home has. A single-story home will cost an average of $170 for repairs. However, the cost goes up by around $200 for each story you add.
The cost of doing gutter repairs yourself can start small: the cost of tools, section replacements, and caulking are among the most common things you'll need. However, when it comes to gutters, mistakes can be costly. What is more, gutter repair requires getting up on a ladder, which can be dangerous. For these reasons, most of the time it's best to call in a professional to help you with your gutter repairs.
Common Gutter Repair Problems & Solutions
If your property has gutters, then chances are that sooner or later you will come across some of these common repair problems. To know what to do when that happens, learn more about them and how you can fix them.
A sagging gutter happens when standing water backs up, which then causes the gutter to loosen. For a temporary fix, wedge shims between the back of the gutter and the fascia board and then nail them into place. Long term, you may need to remove the whole gutter and rebuild the fascia.
The downspout is where the water from the gutter drains away from your house. A loose downspout can cause water leaks and pooling near your foundation. A loose downspout can be fixed with screws and gutter sealant.
Most gutters come in sections, meaning there are areas where leaks form. Even seamless gutters can have leaking from the end caps from rust or damage. End caps and the seams can be fixed with gutter sealant. If you have holes or cracks, you can use tin snips to cut a patch from flashing and then cement it in place using gutter sealant.
Clogs impede the water flow in your gutters and cause standing water. It can lead to sagging gutters and leaks. Gutter clogs are made of leaves and debris, which can be removed with gloves. If the clog is inside a downspout, you can use your garden hose on high or a pressure washer to remove it.
If water is dropping out of the ends of your gutters, then you have a problem with your gutter caps. Using a water brush, you can scrub any debris from around the seal and then caulk it.
The slope of your gutter is critical for proper function. If your water is not draining, then you may have a slope problem. Remove the gutter and any brackets, and then re-install the gutter so that the slope is about 1/4 inch slope over 10 horizontal feet.
Gutter Repair Near Me
If you're on the fence about whether you want to do the gutter repair yourself or hire a professional, call Storm Guard for a free gutter repair quote. You can find the nearest Storm Guard gutter repair professional by using our zip code locator - we are in your neighborhood and ready to help with all of your gutter maintenance and repair needs.
find a location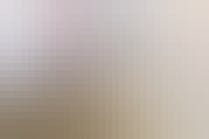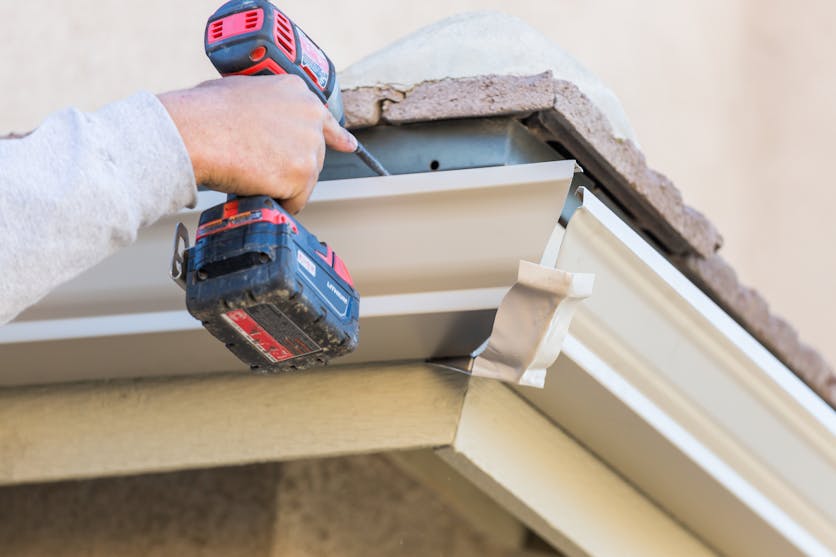 FAQs
Learn more about our most frequently asked questions
How do you repair a section of gutter?
How much does it cost to repair all gutters?
Should gutters be repaired or replaced?
What is the best gutter sealer?
How often should gutters be cleaned?