Tips for Tackling Water Damage (that Many Homeowners Miss)
By
In the aftermath of hurricanes Irma, Harvey, and Maria, many American homeowners are struggling to learn how to cope with water damage restoration, meaning the technical processes needed to repair a home that has suffered a flood or other water-related destruction. However, water damage restoration is a complex business and it's easy for laymen homeowners to miss important steps in the process during the rush to clean up.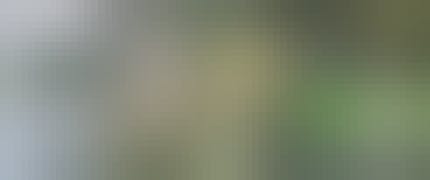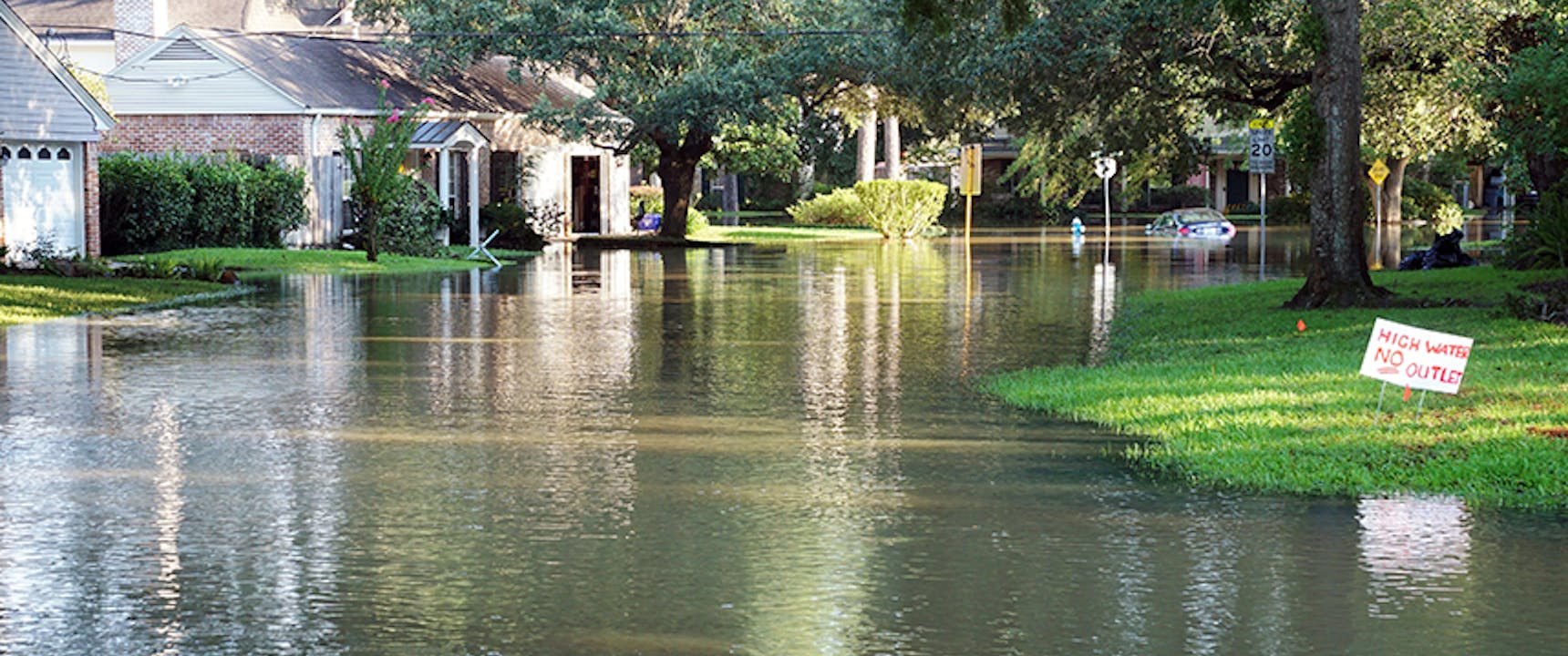 Even a burst pipe can cost homeowners and their insurance companies thousands of dollars, and that number is compounded many times over in the event of a storm or a hurricane. Damage estimates from Harvey and Irma alone are expected to total between $150 billion and $200 billion when all is said and done, making 2017 one of the costliest weather seasons in American history.
The good news is that water damage is traditionally covered by insurance, be it flood insurance through programs like the Federal Emergency Management Agency's (FEMA) National Flood Insurance Program (NFIP), or traditional homeowner's insurance. Policies issued through the NFIP provide up to $250,000 for property damage and up to $100,000 for contents, which is a pretty good deal considering the average flood insurance policy costs an average of $700 per year.
But before it's time to file a claim or dive into fixing your water-damaged home, it's important to understand the process of water damage restoration, what you can do to help yourself in the event of a storm or other water-related disaster, and how to think clearly in the event of an emergency. Let's examine more closely the process of water damage mitigation and restoration so you won't miss important steps in the event of a flood.
Before Tackling Water Damage
Before you even file a claim or start cleaning up, there are important steps to consider when dealing with flooding or water damage.
Measure an ounce of prevention. First, there are steps you can take to help prevent water damage in the event of flooding or other water-related damage. Basements are infamous for bearing the brunt of flooding, but they're also the final resting ground for unused or unwanted items, so taking the time to clean out the basement and remove clutter can help. Getting boxes and other items up off the basement floor and onto plastic or metal shelving can also help reduce damage should the waters start to rise. Finally, plastic storage bins with secure tops can help reduce the damage to household items, but they should also be kept a few feet off the ground. Bear in mind when storing items that water may be coming from pipes or appliances above instead of pouring in from basement windows.
Find the cause of the problem. Anytime there is water found in a home or business, it's critical to quickly find out where the is water coming from. A flood may be an obvious cause, but water that is unrelated to a storm or hurricane can also happen because of a broken pipe or a supply line leak. Water damage can compound problems and result in damage quickly, so it's important to get a fix handled promptly. As with any other kind of standing water, the damage could enter other parts of the structure, leading to wood rot, mold, and other dangerous issues that threaten not only the building, but its inhabitants.
Take pictures of the damage. It's always important to keep your head in the event of a problem. In the case of flooding, most people's immediate reaction is to start moving items and mopping up immediately. However, flooding can cost significant amounts of money to clean up, so it's important to document the damage. Before starting any kind of water mitigation, take pictures of the damage to serve as proof of the repairs you need to make. Without proof, you could end up reducing the amount of financial assistance required to fix the damage, or even be denied a claim entirely. If the flood was caused by a malfunctioning appliance or plumbing, you'll want to save the appliance or fixture as evidence for your insurance company to consider when reviewing your case.
Think safety first: Any disaster area is potentially dangerous, and a home or office that has been left abandoned and open to the elements in the event of a storm or hurricane is exponentially more dangerous. Rubble, unstable furniture, mold, and bacteria can all present threats to occupants and restoration professionals. Anyone working in the area should wear personal protective gear that is equivalent to the risks involved (masks, gloves, footwear, etc.).
First Steps in Tackling Water Damage
For any kind of significant water damage, you will need to work with a professional restoration company. But there are some initial steps you can take to help prepare your home for more extensive repair and recovery work in the wake of a water-related event.
Remove the water that you can. Once you have documented the damage, it's time to remove as much water as you can from the home or office. This is important because the longer water sits, the deeper it will soak into the drywall, floors, and other areas, which compounds the damage to the structure. Mold and mildew can begin growing in as short a time frame as 24 hours, depending on the temperature and humidity in the building. If need be, rent a shop vacuum from a hardware store and turn on fans to help the moisture dissipate. If the flooding has reached the basement, check to ensure that drains aren't clogged or blocked to help water flow out more quickly.
Move to higher ground. Any furniture or other items should be moved to higher ground to prevent initial damage or further damage.
Dry everything. Drying is a major part of the water mitigation process. Furniture, flooring, drywall, and other items may need some significant time and effort to dry properly. While homeowners can take care of minor water damage themselves, any kind of major incident will require the intervention of professional restoration experts, who will use advanced equipment to detect if there is still water or moisture inside the walls, under the flooring, and elsewhere. In the meantime, use fans as a first effort, and consider running a dehumidifier to help remove moisture from the air.
Clean and disinfect. Once the water and damaged items have been removed from a flooded area, it's important to clean and disinfect the affected areas including the walls, shelves, and floors. You can rinse off the walls with water and then use a strong disinfectant to contain any mold or mildew from growing. Use caution in using bleach solutions and other toxic items in closed-in areas with poor ventilation, such as basements.
Apply for financial aid. In addition to immediately notifying your insurance company, there may be other forms of aid you can access to help with the cleanup process. If your water damage was caused by a hurricane, you may qualify for home repair assistance grants through FEMA. These grants may not be accessible if your insurance covers the problem, and are only for homes or offices that qualify under a federal disaster declaration. Check FEMA's Disaster Assistance website or call 1-800-621-3362.
Apply for grants. Some homeowners who have been involved in a hurricane or other natural disaster may also qualify for low-interest disaster loans that are issued through the government's Small Business Association (SBA). This corollary program is unrelated to small business and is intended to provide federal disaster loans for businesses, non-profit organizations, homeowners, and renters. Applicants do not need to be a business owner to qualify. You can see if you're eligible by reviewing the guidelines at SBA.gov.
Understanding Structural and Infrastructural Flood Water Damage
Your next step will be to contact a professional flood restoration provider, but before you do it's worth taking a few moments to understand what has happened to your home or office. Water damage restoration is important because not only household items but the very structure of the building can be permanently damaged. These issues may include:
Solid Wood: Wood furniture and floors that have been soaked during a flood may begin to warp and crack if they aren't dried out in time.
Drywall: Due to the porous nature of drywall, it acts like a sponge and becomes hopelessly corrupted during flooding. Drywall can also remain contaminated even after the drying process because it's so porous.
Pipes and Wiring: Pipes can often break during a flood due to the strain they're put under during the disaster. Similarly, electrical wiring may become stripped or frayed, which could potentially cause a fire.
HVAC: When heating and air conditioning units become flooded they can experience a range of problems from doused pilot lights to electrical malfunctions. Ducts may also get muddy or otherwise contaminated, and may have to be cleaned piece by piece.
Appliances: If your household appliances are damaged in a flood, their electrical or computerized parts may be damaged. They could also potentially release harmful or flammable gases.
Working with a Professional Restoration Company
Finally, it's time to bring in the professionals and let them properly secure, clean, assess, and repair your home. The water damage restoration company will initially assess the degree of damage resulting from the flood. A quality restoration company will employ certified technicians with real-world experience in the field. Here are some tips for selecting the right professional water damage restoration service.
Select a water damage restoration service that is licensed and certified. Technicians are generally certified by the Institute of Inspection, who offer cleaning and restoration certification.
It's also important to choose a damage restoration service that is able to deliver local referrals. If you live in an area that is prone to significant storms or flooding, the chances are your family, friends or neighbors have used a company with which they were satisfied.
A quality water damage restoration service should answer immediately when a disaster takes place. A quick response is the key to remediation so an industry expert should be able to respond quickly when water damage becomes a problem.
Your restoration company should provide you with a detailed contract that specifically outlines the service(s) to be performed, a timeline for completion, and the prices that have been estimated for the job before any work is performed.
Finally, use a repair service that has experience working with insurance companies and situations where the claim process needs to be augmented or accelerated. This will save you lots of headaches later in negotiating between the insurance company and the restoration provider.
By employing advanced tools for drying structures, evaluating damage and helping to restore your home, a quality restoration company will help you to minimize your losses in the event of a flood. These professionals will help you restore your flooded home to a comfortable, sanitized and safe condition much faster, and offer replacement of corrupted structures much more reliably.