Home Winterization Tips for Southern Wisconsin
By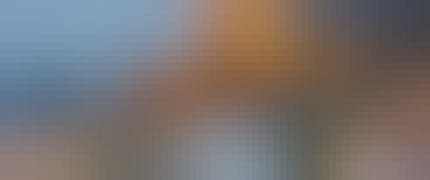 As someone who may not want to face the reality that the notorious Midwest cold front is upon us and replacing autumn within the coming days, it's important as a homeowner to keep your house feeling cozy to endure the months ahead. As temperatures drop and our daily activities slowly transition to hunkering inside our homes again, homeowners like yourself may be thinking about the types of renovations or small improvements that can be accomplished to make your home more comfortable. 
If you're thinking about enjoying a more energy-efficient home during the cold months or simply creating a better, cozier experience for your guests during the holidays, you may need professional help. That's why the guidance from a knowledgeable and dependable remodeling company like Storm Guard Southern Wisconsin will give you plenty of time to get your plans in order before the true winter season starts. Here are just a few key areas of your home you'll want to add to your plans if necessary. 
Evaluate your Windows
Windows, especially in older homes like the ones found in Southern Wisconsin neighborhoods, are a key source of drafts and heat loss.  Your windows are very similar to your front door in a sense because they can greatly affect your home's energy efficiency and overall curb appeal. If your windows are outdated, cracked, single-pane, or in otherwise rough shape, you may want to consider giving your home the update it needs by getting energy-efficient windows. Not only can windows positively affect the cost of your energy bill, but it can also extend the life of your HVAC system. 
Have your Roof Inspected
Generally speaking, if your homes roof is more than 10-15 years old, it will likely need an upgrade soon. Your roof, if not done properly, can give potential efficiency problems to the overall quality of your home. Things like freezing rain, extensive snow, and harsh winter winds can really put your roof to the test and it's better to be prepared than to request an emergency roofing fix during the coldest months of the year. Having the right roof, like the ones that Storm Guard Southern Wisconsin can build for you, can affect mostly affect your energy bill in a positive way. 
Assess your Siding
Storm Guard Southern Wisconsin has seen that homes 20 years or older are often missing wind and moisture barriers, allowing air and moisture into your walls. A makeover with new high-quality vinyl and/or LP can be installed to ensure your home is protected when it's needed the most. 
Storm Guard Southern Wisconsin is a Madison area, locally owned general contractor that has been in business for 20 years. We specialize in exterior replacements including roofing, siding, gutters, windows & doors, garage doors and painting. We'd love to work with you to get your home buttoned up! Call us TODAY at (608) 497-3301 to schedule your complimentary consultation.