Roofing 101: Learn the Forms, Structures, Materials, Types, and Functions of Roofs
By
When it comes to building or re-building a home, it's easy to fall into the pitfall of underestimating the roof. It's the part that goes on top, right? In fact, a roof is a relatively complicated structure of a home and it's also one of the most essential ones, given that it protects your family from rain, snow, wind, falling squirrels, and so forth.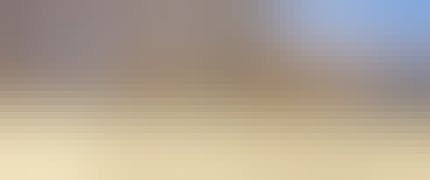 Depending on the purpose of the home that it covers, the selection of a roof can lead to a lot of critical decision points as you choose a design, materials, and other critical elements. Let's take them one by one.
Designing the Roof
There are three major elements to the design of a roof: the material, the construction, and the durability of the structure.
Picking materials is probably the most complex decision you'll have to make due to the wide array of choices available to you. Some roof materials also lend themselves to different forms and styles of roofs, so you'll want to consult your designer and construction company.
The most common type of roofing material used in the United States is of course asphalt shingles. Other popular materials include wood shake, slate shingles, metal, and tile. More exotic choices include solar panels, glass, Teflon fabric in the modern world, and banana leaves, straw or seagrass in more exotic ends of the earth.
Constructing the Roof
Construction is all about the pitch, which is the angle at which a roof rises from its lowest point to its highest point. Certain materials may not lend themselves to certain pitches. This is another important area to consult a designer because the construction of the roof can affect attic space, drainage options, and ongoing maintenance, among other issues.
It's worth noting that there are two major parts to a roof: its supporting structure and its outer skin, which is the part that keeps the rain, snow, and squirrels out.
You'll most likely be presented with three options: a flat roof; a low slope roof; or a steep slope roof. You will also learn there are sub-variations under these design types, such as gabled, butterfly, arched or domed roofs. You can see examples of some of the most popular types of roofs here.
Durability Matters
You'd be surprised how the decisions you make during the building process will affect the durability of your roof. Choosing faulty materials, poor design or construction, and otherwise cutting corners can have dramatic repercussions later. Keep in mind that the roof is often the least accessible part of a building to repair and maintain, and the process of fixing it could leave homeowners out in the cold for some time.
Unusual Roofs
For the braver homeowner, there are more unusual choices to be made. Out in California, Tesla founder Elon Musk is committed to the idea of solar roof tiles, which resemble slate but actually contain photovoltaic solar cells.
Alternatively, you could steal a page from the California Academy of Sciences in San Francisco, which used its reconstruction to change its topside to a living roof, which uses a layer of soil to grow complex plants and flowers on the roof. The living roof has specific benefits as it not only has an insulating effect but also improves the air quality near a home as plants release oxygen.
Finally, there is growing interest on the part of homeowners to install "cool roofs," which absorb less heat by using reflective surfaces, saving more energy.
Functions of Roofs
Finally, it's important to remember the functions of roofs, because it's easy to get caught up in the aesthetics of design and materials. Roofs serve two major functions: insulation and drainage.
Poorly insulated roofs can develop many problems, not to mention losing energy and costing the owners more to heat the home. Poorly designed or maintained gutters, runoff structures, and other facets can also bring significant issues including ice dams, water overflow, and other forms of structural damage.