How to Maintain Your Roof
By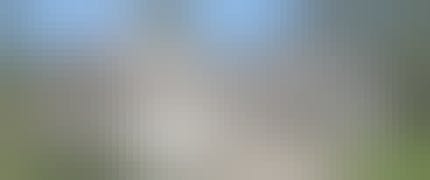 A well-maintained roof is essential for the longevity and protection of your home. Neglecting roof maintenance can lead to costly repairs or premature replacement. To ensure your roof remains in top condition, follow these essential tips, brought to you by Storm Guard, for keeping it healthy.
Regular Inspections: Storm Guard recommends performing routine inspections of your roof at least twice a year, ideally during spring and fall. Look for signs of damage, such as cracked or missing shingles, sagging areas, or loose flashing. Addressing issues early can prevent them from worsening and causing extensive damage.

Clean Gutters: Clogged gutters can cause water to back up, leading to roof leaks and damage. Storm Guard advises cleaning your gutters regularly, removing debris such as leaves, twigs, and dirt. Ensure that downspouts are clear and properly directing water away from the roof and foundation.

Trim Overhanging Branches: Trees with branches hanging over your roof pose a risk of damage. Storm Guard recommends trimming back any branches to prevent them from scraping or falling onto your roof during storms. Falling leaves and debris can also accumulate, leading to moisture retention and potential roof deterioration.

Address Moss and Algae: Moss and algae growth can impact the integrity of your roof. Storm Guard advises using a soft-bristle brush or a roof cleaner specifically designed for moss and algae removal to gently clean affected areas. Regularly removing these organisms helps prevent damage and extends the life of your roof.

Prevent Ice Dams: In cold climates, ice dams can form on the roof's edges, causing water to back up and seep beneath shingles. Storm Guard suggests ensuring proper insulation and ventilation in the attic to help regulate temperature and prevent ice dams. Additionally, remove accumulated snow using a roof rake to minimize the risk of ice dam formation.

Maintain Proper Ventilation: Adequate ventilation in your attic is crucial for a healthy roof. It helps prevent moisture buildup, which can lead to mold growth and rot. Storm Guard advises ensuring vents are clear of obstructions and functioning properly. Consider installing ridge vents or attic fans to improve air circulation.

Address Leaks Promptly: If you notice signs of a leak, such as water stains on ceilings or walls, Storm Guard recommends acting quickly to prevent further damage. Identify the source of the leak and contact Storm Guard, your professional roofing contractor, to repair it promptly. Delaying repairs can result in structural damage and mold growth. 

Professional Roof Inspections: Storm Guard suggests engaging their professional roofing contractors for periodic inspections and maintenance. They have the expertise to identify hidden issues, provide thorough maintenance, and make necessary repairs. Professional inspections are especially important after severe weather events.
By following these essential tips, brought to you by Storm Guard, for maintaining a healthy roof, you can protect your home and avoid costly repairs. Regular inspections, cleaning gutters, addressing moss and algae, and prompt repairs are key to a long-lasting and durable roof. Remember, when in doubt, consult with Storm Guard, your trusted roofing expert, for personalized advice and assistance in preserving the health of your roof.