Storm Guard of Richardson
Professional roofing and restoration service experts you can trust.
Serving Richardson, Dallas, Kaufman, Collin, Rockwall & Surrounding Areas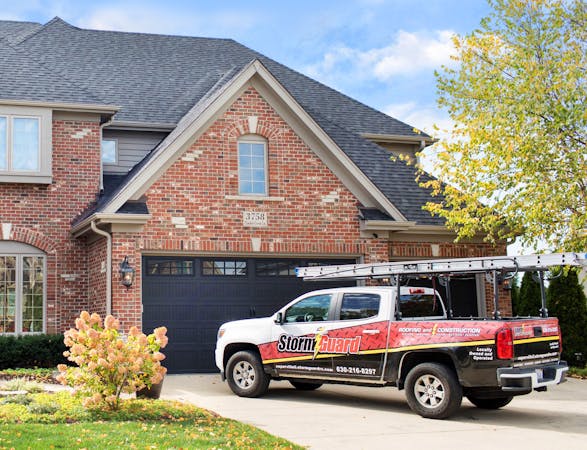 HASSLE-FREE RESTORATION IN RICHARDSON
One contractor for all your repair needs.
If you're looking for residential or commercial exterior restoration services in Richardson, we're here to help.
schedule free inspection
Services We Provide
Storm Guard of Richardson provides expert roof repair, siding, windows, gutters, and painting for your home or business in Dallas, Kaufman, Collin, Rockwall & surrounding areas.
request a free estimate
What Our Customers Are Saying
Richardson customers have had fantastic experiences using Storm Guard. Here's what they have to say.
Had a great experience with Storm Guard of Richardson, especially Tim and Jim. Very pleased with their professionalism and communication and quality of workmanship. I highly recommend them. I love my new roof!

Storm Guard of Richardson is just AWESOME!!! Everything was done as promised! The roof was replaced and the clean up done in 1 day! The gutters & downspouts were matched perfectly. I couldn't be happier!

Josh Desoto and Jim High were super professional and did not pressure the sale! They made this seamless, painless and delivered superior product and workmanship! The absolute best company for roof/gutter replacement. Honest, and very professional!

We Specialize in Insurance Claims
Worried about the painful process of dealing with your insurance company? Storm Guard will assist you during the insurance claims process.
get started today
Experience you can trust
THE STORM GUARD DIFFERENCE
We're licensed and insured and offer services throughout Richardson. We stand proudly behind our work with a five-year warranty on labor.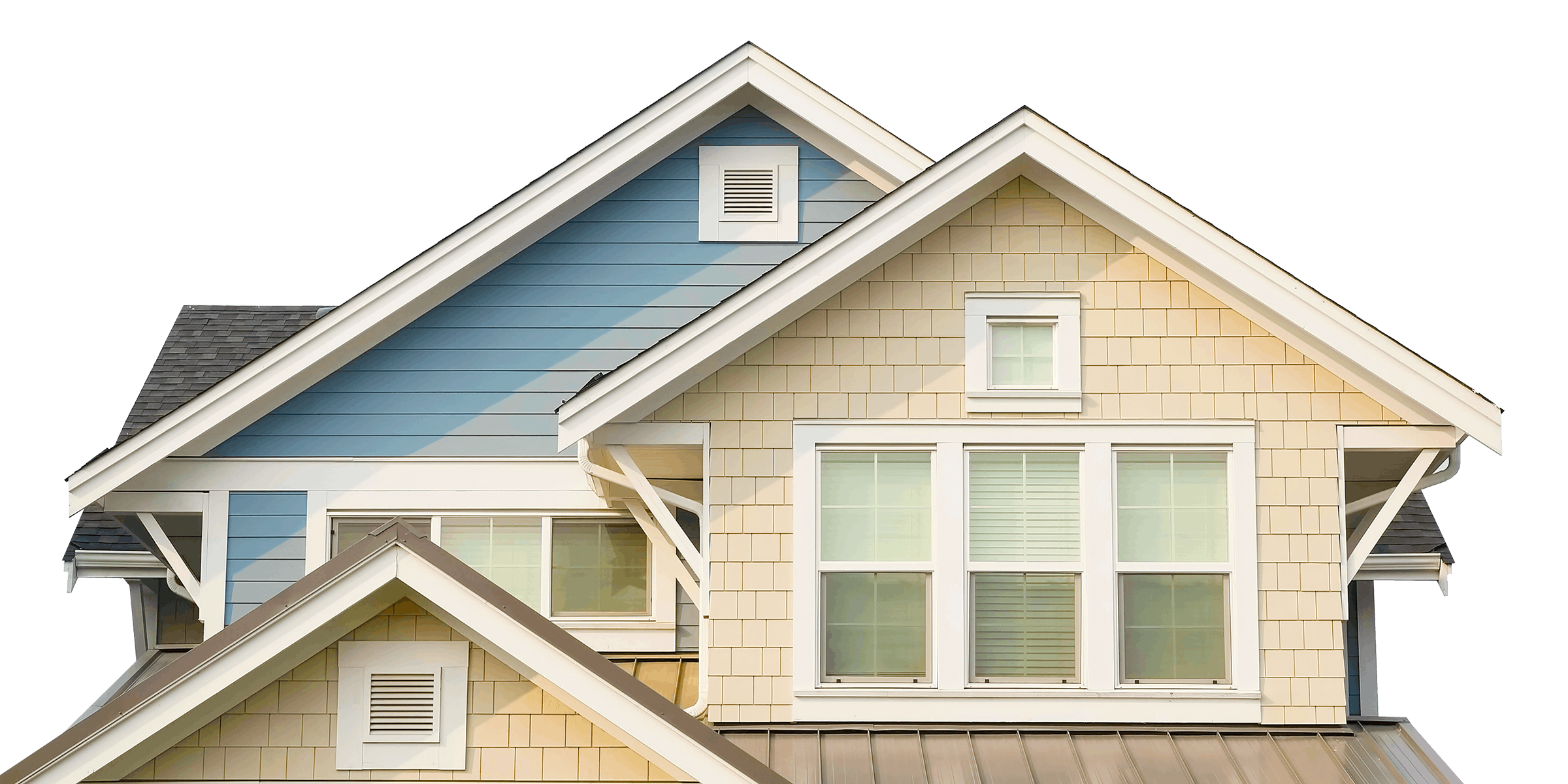 Why Trust Storm Guard?
Honesty & Integrity
We're Honest To A Fault - We Do The Right Thing
We Follow Through & Honor Our Contracts
No Scams. No Fraud. No Bad Workmanship
We Do It Right - Or We Don't Do It
Honest Assessments Guaranteed
Reputation & Experience
20+ Years Experience
Consistent 5 Star Ratings & Reviews
A+ BBB Rating
Helpful, Knowledgable Sales Team
Expert Project Managers, Highly Trained Workers
Rigorous Procedures w/ Proven Methodology
Committed to Safety
Personalized Customer Service
Areas We Serve
This Richardson Storm Guard office is located in Richardson, TX. It's just north of Dallas College Richland Campus. It's east of I-75 and north of 635.
Certifications & Affiliations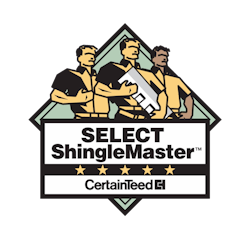 Testimonials
What Our Customers Are Saying
Roofing Services for Coffee Addict

Jim was great to work with. He was there to meet with the inspector, he helped us get through the paperwork, he helped us choose the style and color shingle that worked with the house color, and he got the job done from start to finish in one day. Very well done. false

Roofing Restoration for Eduardo Perez

Jim High and Josh DeSoto were of excellent help in our quest for a new roof. Both explained every step of the process in a well defined and clear manner. They both are a team I'd definitely recommend for any roofing matter to anyone. Thanks again fellas. false

Property Damage Services for Britney Morgan

I was offered a free inspection after the recent storms we have had. I was fortunate enough that my roof was fine but they were very nice and professional. false

Residential Siding Installation for Brenda Maraia

Storm Guard Roofing and Co. replaced our siding And painted the exterior of our house. Good price, took great pride in their work and very efficient in completing the job. I would totally recommend this company. false

Roofing Services for Cherie Henson

Josh checked on our roof in less than 24 hours after a hailstorm in our area. He is so friendly and enthusiastic! He also was very honest with us!! Will definitely recommend him to other neighbors and friends! false

Exterior Restoration Services for Mickey Mart

Josh DeSoto, came by to give us a free inspection, I was so impressed with his knowledge and most of all his honest which is rare in the roofing industry. Thankful we are not in a need of a replacement at this time. But when we are I am definitely calling Joshua. Storm Guard, you have a great professional, knowledge able and most of all honest employee in Joshua.

Property Damage Services for Timothy Van Slyke

Josh Desoto and Jim High were super professional and did not pressure the sale! StormGuard arrived when they said they would and performed a tremendous amount of work in a timely manner. They added roof vents to ensure air movement in the attic which already had a radiant barrier and solar vent fan. Jim High (owner) was on site and handle all related insurance company paperwork. They made this seamless, painless and delivered superior product and workmanship! The absolute best company for roof/gutter replacement. Honest, and very professional!

Roofing Restoration for Rayna Huckleberry

I personally want to recommend Josh DeSoto! Super friendly and professional. Josh will work hard for you! false

Exterior Restoration Services for R Brown

Unfortunately my roof suffered damage from a Texas sized storm. Chris from Storm Guard came out and took care of everything from beginning to end. He met the insurance adjuster at my house and pointed out specific damage from the storm. He then walked me through all the steps necessary to complete the repairs. He ev en remained on site during the repairs to address any concerns or questions I had. The crew that showed up to do the job were professional and efficient, taking care not to damage any plants and thoroughly cleaned up after themselves when the job was finished. I highly recommend them.

Jim High, Don and Chris were wonderful! They answered all my questions quickly. The job was done professionally and fast. They cleaned up after themselves and made sure none of my plants or koi pond had any debris in them. I cannot say enough good things about them and their team! I would highly recommend them to an yone needing a new roof!!!!

Window Installation for Thesa Gibson

This is an awesome company with which to work - the service is outstanding! false

Gutter Repair for Kerry Tiner

Had a great experience with Storm Guard of Richardson, especially Tim and Jim. Very pleased with their professionalism and communication and quality of workmanship. I highly recommend them. I love my new roof! false

Roofing Services for Janet Bruce

Storm Guard of Richardson is just AWESOME!!! Everything was done as promised! Joyce, after doing a free inspection with pictures, went over with me all the damage that was found. I was in the process of getting my home ready to put on the market and the last thing I wanted to hear was that I needed a new roof, gutte rs and downspouts! Joyce made the whole process seamless and quick! Everything..... meeting with the adjuster (who was a contractor), scheduling the work, keeping me apprised, co-ordinating with the owner, Jim, details and questions I had was done by Joyce. AWESOME! Jim, the owner was here to oversee the work done by his crew who were Awesone as well. He followed up with city to make sure he was compliant with permits and/or restrictions. He worked with my insurance company and was pro-active with paperwork, phone calls, etc. My insurance company also commented on what a pleasure it was to work with Jim &ampamp; that he really appreciated his quick followup! AWESOME! The roof was replaced and the clean up done in 1 day! The gutters &ampamp; downspouts were matched perfectly. I couldn't be happier!

Window Installation for Donna Hunter

Josh stopped by to fo free inspection. false

Emergency Tarping Services for Chris Krupp

We had a fantastic experience with Storm Guard! These guys know what they are doing and go the extra mile in service and efficiency. I will recommend them 100% false

Property Damage Services for ELIZABETH REYES

Their service is amazing! And very professional. Manager Jim was very polite and helpful! He worked through the whole process with my mom's home insurance and got her roof done quick! Lucas and his crew did an amazing job and super fast. They got it done by noon! I will definitely recommend their services. false

Residential Siding Installation for Sarah Sullivan

I would highly recommend Storm Guard! They did a fantastic job on our roof and handled everything professionally and efficiently. Wes answered all our questions and made sure everything was done right! If you need a new roof, call Storm Guard. false

Emergency Tarping Services for Deanna McCauley

Insurance claims within themselves can be a tedious process; however, Wes' roofing knowledge and exceptional customer service made my experience a lot easier. My roof looks great, the crew was on schedule, and there's been several heavy rain storms - no leaks, no ground shingles! I'm a happy customer! false

Window Replacements for Andrew McJannett-Smith

We had hail and wind damage to our roof and several roofing companies told us that they can work with our insurance company to get our roof replaced, however, our insurance company would only allow a patch job. After coming to the realization that we may have to bite the bullet and buy a new roof ourself, so we aske d Storm Guard to quote us on a new roof, however when they found out that our insurance company failed to pay for a new roof after inspecting it, they said that they would work with our insurance to get the roof replaced and not just repaired. Good to their word the adjuster came out and Storm Guard convinced them that to do a professional repair would equate to the cost of a new roof, so the insurance company gave in to our surprise and we had our new roof installed complete with new downpipes and gutters. The roof was completely removed and replaced the same day, the crew was professional and cleaned up after themselves. I highly recommend them for roof replacement or repairs, honest and nice to deal with.

Gutter Installation for dontaveous haynes

This is a great company false

Residential Painting Services for Greg Ray

Fred and Lucas did what they said, when they said they would. Great service. Excellent craftsmanship. Fair price. Quick &ampamp; Easy. false

Emergency Tarping Services for Greg Ray

Fred and Lucas did what they said, when they said they would. Great service. Excellent craftsmanship. Fair price. Quick &ampamp; Easy. false