Seven Natural Disaster Movies (Some Great, Some Terrible)
By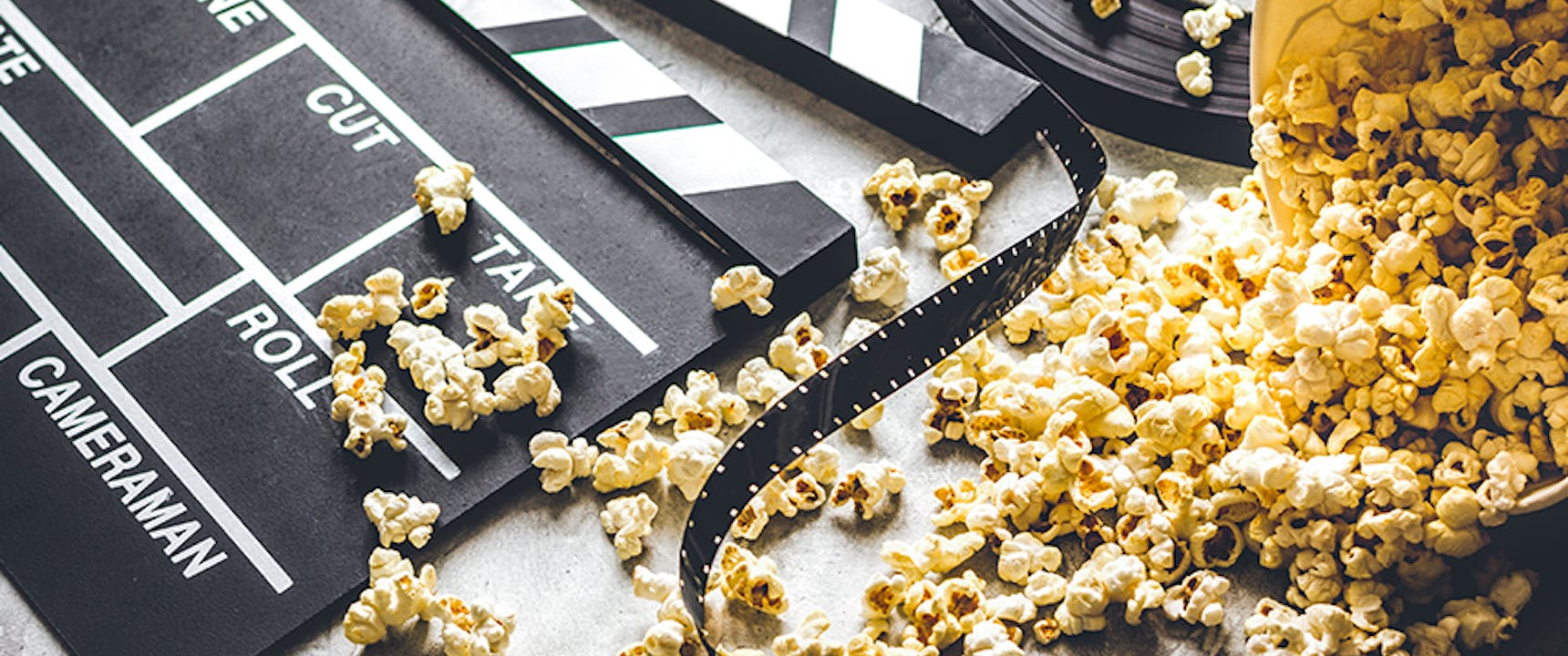 we're still suckers for big old-fashioned natural disaster movies. Here are some of our favorites:
This effects-heavy drama is based on Sebastian Junger's 1997 best-seller about the loss of the Andrea Gale, a commercial fishing vessel that was lost at sea off the coast of Gloucester, Massachusetts. The film has a murderer's row of a cast that includes George Clooney, Mark Wahlberg, Mary Elizabeth Mastrantonio, Diane Lane, and John C. Reilly. Critical reactions to the film were mixed, but that didn't stop director Wolfgang Peter's flick from being a box-office success.
This new howler starring Gerard Butler and directed by longtime producer Dean Devlin (Independence Day, etc.) is currently languishing at a miserable 13% on Rotten Tomatoes. It doesn't work as a serious catastrophic thriller or as the camp adventure its creators invented. A hot mess of a natural disaster film if we ever saw one.
This underappreciated survival drama stars movie star Robert Redford as an unnamed character struggling to survive, alone, on a small craft in the middle of the Indian Ocean. It was the second film for director J.C. Chandor following his 2011 debut Margin Call. The Guardian reviewed the film glowingly, saying "Redford's near-mute performance as a mysterious old man of the sea adrift and utterly alone makes for a bold, gripping thriller."
4. 2012 (2009)
Dubbed "The mother of all disaster movies" by Roger Ebert, this wild ride is directed by Roland Emmerich (Independence Day, etc.) and actually has a killer cast that includes John Cusack, Chiwetel Ejiofor, Amanda Peet, Thandie Newton, and Woody Harrelson, among others. Of the multifarious disaster film, Ebert said it "delivers what it promises, and since no sentient being will buy a ticket expecting anything else, it will be, for its audiences, one of the most satisfactory films of the year."
This unabashed Twister rip-off is a low-budget "found footage" disaster movie about a series of insanely large-scale tornadoes marked by massive devastation and disaster carnage. Starring b-listers Richard Armitage (The Hobbit) and Sarah Wayne Callies (Prison Break, The Walking Dead), this clumsily scripted and poorly acted mega storm melodrama fades quickly into memory.
This often-misinterpreted film is less of a natural disaster movie than a dark and stormy heist thriller that happens to be set during a ferocious midwestern rainstorm and portraying massive flooding. It's a polarizing thriller with a steady lead performance by a pre-Mr. Robot Christian Slater as well as Morgan Freeman, Ed Asner, and Minnie Driver.
We love this crazy disaster film from director Jan De Bont and starring the late Bill Paxton and Helen Hunt as the leaders of a rough-and-tumble storm tracking team chasing down F5 tornadoes across the American Midwest. With star turns from Phillip Seymour Hoffman and Alan Ruck as comic relief, a rare villainous role by Cary Elwes and perennial favorite Lois Smith as Aunt Meg, this movie is an unappreciated classic. Bring on the popcorn!
Photo Credits:
The Perfect Storm, , Geostorm, All is Lost, 2012, Into the Storm, Hard Rain, Twister.