Storm Guard of Jacksonville
Professional roofing and restoration service experts you can trust.
Serving Duval, Clay, St. Johns, Nassau & Surrounding Areas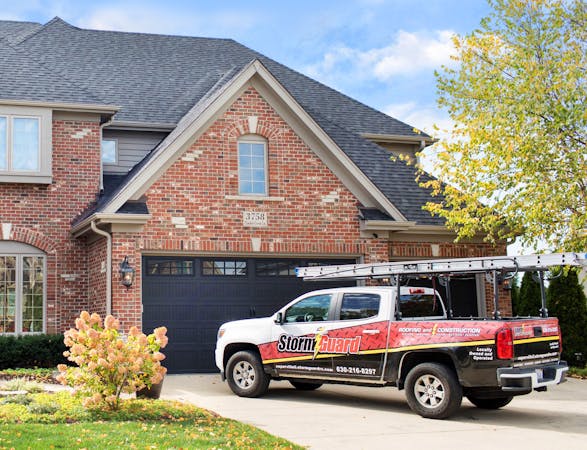 HASSLE-FREE RESTORATION IN JACKSONVILLE
One contractor for all your repair needs.
If you're looking for residential or commercial exterior restoration services in Jacksonville, we're here to help.
schedule free inspection
Services We Provide
Storm Guard of Jacksonville provides expert roofing, windows, and gutter services in Duval, Clay, St. Johns, Nassau & surrounding areas.
request a free estimate
What Our Customers Are Saying
Storm Guard of Jacksonville has provided wonderful experiences to their customers. Here's what they have to say.
Can't say enough of what a position experience I had working with Bram. Extremely knowledgeable and personable. I would highly recommend Storm Guard to anyone with questions about their roof and for roof replacement.

Great company. They did all the work correctly and on time. They worked through all the hard issue this country was going through. I am very happy with the results of my roof. Great job.

Professional, fair price, great work. Got my roof done recently with this company and very satisfied. I will definitely recommend this company to my family and friends. Thank you for doing such a good job for my house!

About Storm Guard of Jacksonville
Storm Guard Roofing and Construction of Jacksonville is locally owned and operated but backed by a nationally recognized brand who has been a trusted name in exterior restoration for more than a decade. Our local branch offers a wide range of roofing repair services for homeowners in and near Jacksonville, FL.
We're ready to handle residential projects, and we offer hassle-free service on every job. Storm Guard is the right team to turn to when you need to replace your roof, whether it was damaged by a storm, has simply gotten old, or you just want to update your property's look.
We work with premium roofing materials from manufacturers like Owens Corning, CertainTeed, GAF, Atlas, Mule-Hide, Velux and Kennedy. These products are available in many different styles and colors.
Discover why so many homeowners turn to Storm Guard of Jacksonville when they need roofing replacement performed. Call today for a free estimate. We're licensed and insured to offer services throughout Greater Jacksonville and the surrounding areas, and we stand behind our work with a five-year warranty on labor. So give us a call today to schedule your free, no-obligation inspection.
Our standard business hours are Monday through Friday, 9am – 6pm, and we're also available Saturday and Sunday, by appointment.
Experience you can trust
THE STORM GUARD DIFFERENCE
We're licensed and insured and offer services throughout Jacksonville. We're proud to stand behind our work with a five-year warranty on labor.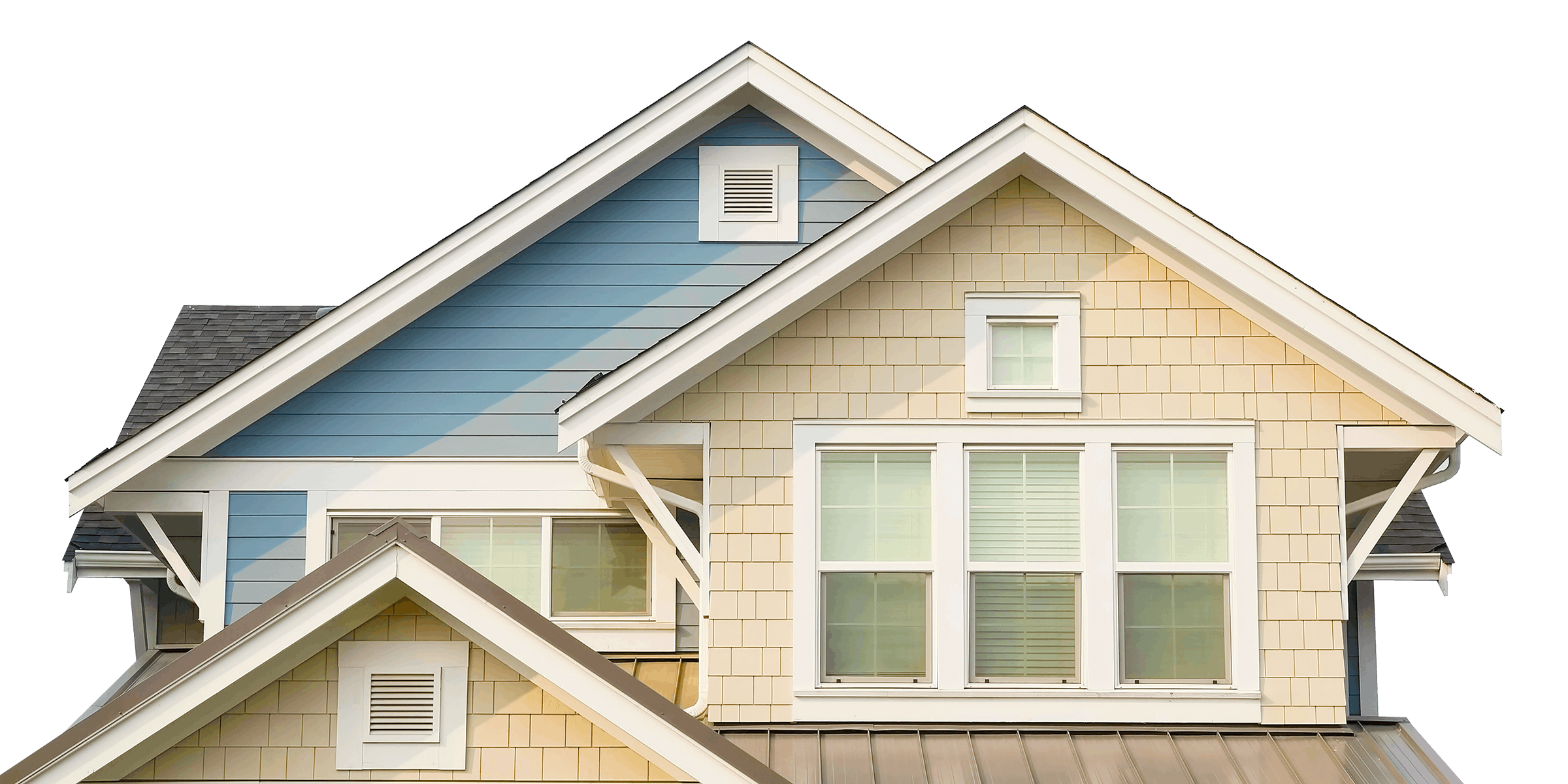 Why Trust Storm Guard?
Honesty & Integrity
We're Honest To A Fault - We Do The Right Thing
We Follow Through & Honor Our Contracts
No Scams. No Fraud. No Bad Workmanship
We Do It Right - Or We Don't Do It
Honest Assessments Guaranteed
Reputation & Experience
20+ Years Experience
Consistent 5 Star Ratings & Reviews
A+ BBB Rating
Helpful, Knowledgable Sales Team
Expert Project Managers, Highly Trained Workers
Rigorous Procedures w/ Proven Methodology
Committed to Safety
Personalized Customer Service
Areas We Serve
With our home office conveniently located in Jacksonville, FL, we can serve the entire Greater Jacksonville area. Call us if you need roofing, windows, and gutter services in the following locations:
Certifications & Affiliations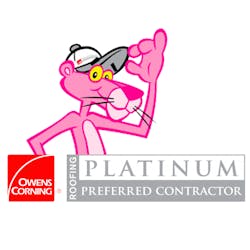 We Specialize in Insurance Claims
Filing an insurance claim to start your restoration project can be a trying task. To alleviate the stress, Storm Guard will assist you during the insurance claims process.
get started today
Financing Available
Needing some home improvements, but you don't have the cash to do it? Storm Guard of Jacksonville offers financing to get your project completed.
apply now
Testimonials
What Our Customers Are Saying
Roofing Services for Irving Potash

In today's rising costs of everything and finding a reasonably priced and honest Roofing Company. I decided to contact 8 venders. A lot to research. But in the end, I chose Storm Guard Roofing Construction in Jacksonville Florida . Bram Scharf Owner of the company fit the bill for Quality Materials, Honesty, Reasona ble price and explained everything that will be done in layman's language. He was very patient and gave me answers to all my questions. His crew did a Great job on replacing my Roof, used quality materials and scheduled my replacement roof within a reasonable time. Hope if in event my neighbors and friends need a Quality Roof Replacement or repair, they give STORM GUARD Roofing and Construction Company a chance to help you get it right the first time. You will be glad you chose the best that I found with all my research. Thank You Bram and Crew for an easy experience

Siding Installation for David Germain

Bram and his crew were very professional and prompt. They worked well around my schedule and performed a great job at a fair price. Would highly recommend them. false

Exterior Restoration Services for Levino Moises

I had a good experience with Storm Guard. I had decided it was time to get a new roof, and got estimates from multiple companies. Bram was the only one who throughly inspected my roof. He climbed on the roof, inspected the attic and reported all issues found. Bram followed closely the process of installing a new roo f, skylights and chimney repairs. And all my requested were promptly resolved. I do recommend Storm Guard.

Property Damage Services for terry branch

Bram is honest, reliable and professional. His quote was broken down, so we knew exactly what everything cost. When he presented the final bill, he said he was able to get plywood cheaper than he quoted, so he gave the savings to us. He went out of the way to make sure we were satisfied. He and his crew were here wh en they said they would be, and Bram was on the site, most of the time. We are very pleased and would definitely recommend this company to anyone.

Residential Siding Installation for Junnie Vo

Professional, fair price, great work. Got my roof done recently with this company and very satisfied. The screw worked really hard to give you the best job. They cleaned and made sure my place don't have any nails left. Will answer any questions you have and very comfortable to communicate. I will definitely recomme nd this company to my family and friends. Thank you for doing such a good job for my house!

Roofing Restoration for Keith Gaylor

Great company. They did all the work correctly and on time. They worked through all the hard issue this country was going through. I am very happy with the results of my roof. Great job........ false

Window Replacements for Edward Mallow

I have heard of the great reputation of Storm Guard and when I realized my roof needed to be replaced, I called them, with immediate response and they worked very hard and timely with my insurance company to get the work approved. Once approved, they set out to do the work with precision and professionalism. Great c are was taken to limit any nails and other trash from getting out of hand. Clean up was amazing, as if they were never there-other than the beautiful roof. Wholeheartedly recommend this company. They looked out for me, not just themselves!!

Gutter Installation for Barbara Maxwell

Can't say enough of what a position experience I had working with Bram. Extremely knowledgeable and personable. I would highly recommend Storm Guard to anyone with questions about their roof and for roof replacement. false

Residential Painting Services for Sarah Lagerstrom

Bram with Storm Guard was wonderful to work with! Our insurance claim was a bit unique since there were 3 different entities involved (indoor flooring, interior/exterior walls, and roofing). We had the roofing quote done first, but later realized the roof was the last piece of the puzzle needed to be completed. So b y the time quotes and work were completed for the first two entities, material costs for the roofing had increased. However our insurance claim closed, making it impossible to request more money from insurance to compensate for these increases. Bram was wonderful and said the job would still be complete despite this and we, as home owners, were not responsible to pay the difference. I was very pleased with Bram's communication and end product. I highly recommend Storm Guard!

Emergency Tarping Services for Debra Guide

Bram came out, inspected my roof, and didn't try to sell me a roof replacement. He reviewed his findings, showed me photos and advised where I needed repairs. Thank you for being honest! You have won a customer for when I do need a replacement.Service: Roof inspection false

Window Installation for D G

Bram came out, inspected my roof, and didn't try to sell me a roof replacement. He reviewed his findings, showed me photos and advised where I needed repairs. Thank you for being honest! You have won a customer for when I do need a replacement. false

Gutter Repair for Edward Olinger

Storm Guard did the hail damage repair to my roof. They did a great job and we love our new roof. false

Roofing Services for Charlie Simerly

Austin and Bramf made the experience very painless. They walked me through the claim process and made sure that every thing went smooth. Made sure that any problems I noted were taken care of in a timely manner. I would highly recommend Storm Guard for any roof repair or replacement that you may have! false

Siding Installation for Jeff Mullins

Storm Guard was helpful with getting my roof replaced from start to finish. They provided me a free inspection. They walked me through filing a claim. The did amazing work and completed my roof in a day. They responded to any questions I had and the owner was on site to oversee everything. Finding rot and replacing the plywood. They left my yard cleaner they when they started the project.

Exterior Restoration Services for Charlie Simerly

Austin and Bramf made the experience very painless. They walked me through the claim process and made sure that every thing went smooth. Made sure that any problems I noted were taken care of in a timely manner. I would highly recommend Storm Guard for any roof repair or replacement that you may have! false

Property Damage Services for Michelle Alejandra

Several times I turned down companies to inspect my roof. However, when James came to my door he was very professional so I thought I'd give it a chance. My whole experience with Storm Guard was great! James answered all of our questions and worked efficiently to get the job done. I love the way our roof looks and I get a lot of compliments on it. Thank you Storm Guard!

Residential Siding Installation for Jeff Mullins

Storm Guard was helpful with getting my roof replaced from start to finish. They provided me a free inspection. They walked me through filing a claim. The did amazing work and completed my roof in a day. They responded to any questions I had and the owner was on site to oversee everything. Finding rot and replacing the plywood. They left my yard cleaner they when they started the project.

Roofing Restoration for fred toledo

Great work , very professionally done. Good people to work with . Terrific job thank u storm guard. false

Window Replacements for Joe Rutansky

Very happy with my new roof by Storm Guard. The process was very smooth, and I worked directly with the owner (Bram) who was heavily involved start to finish. He worked with me from the initial estimate, helped in dealing with my insurance, and even had someone there for when the insurance estimator came out. The pr ocess and any of my options were fully explained, and the work was done quickly as promised. Great communication and follow-through. I would strongly recommend.

Gutter Installation for Wicker Aviation

Great folks and great work. Made replacing my roof an easy process. false

Residential Painting Services for Jeremy Wicker

Great folks and great work. Made replacing my roof an easy process. false

Emergency Tarping Services for Kenneth Anderson

They were very thorough about explaining the job. false

Window Installation for Sabrina Ferry

Bram Scharf in the Jacksonville, FL location was EXTREMELY helpful, professional and always polite!! When we started the process he took the time to speak to and meet with our Insurance Co. After that, when I was getting nowhere with my Mortgage Co, he stepped up, called himself, and got my questions answered!! He h as gone above and beyond for me and my family, as well as my surrounding neighbor's. He was here from start to finish!! I HIGHLY recommend Storm Gaurd!! Thank you for all you do in protecting our families, loved ones, friends, and most all of, OUR HOME!!

Gutter Repair for Curtis Fulks

The guys at Storm Guard did EVERYTHING for me; from initiating the process by calling the insurance company to taking payments as I received benefits from my claim.... Really nice people, who I will use again. !!! false

Roofing Services for Barry Dingle

The guys at Storm Guard did EVERYTHING for me; from initiating the process by calling the insurance company to taking payments as I received benefits from my claim.... Really nice people, who I will use again. !!! false

Siding Installation for Pamela Albertie

I recently had my roof replaced by Storm Guard. Justin Lewis was my sales rep. He and Bram (owner) were professional, accommodating and very supportive in the process from start to finish. They are a top-notch organization and I highly recommend them. If you need a roof replacement please contact Storm Guard. false

Exterior Restoration Services for Kathy Perry

They have been amazing through the entire job and after. They have been patient and explained everything in detail. They are reliable, quick, honest, friendly and all around do a wonderful job. We would highly recommend them to everyone! false

Property Damage Services for Nick Arturo

Excellent job from beginning of the process until the end. Roof looks great!! Customer service was awesome as well! false

Residential Siding Installation for Shayne Campbell

The guys at storm guard was great. Bram. Brad, and the rest of his team very Professional. The work was done on time and helped with dealing with Insurance. I will recommend this company to friends and anyone else and already have done so. Thanks Guys for a job well done. false

Roofing Restoration for Shannell Traylor

We had a great experience. The roof guys pretty had our whole roof done in one day. They were quick and efficient. I would recommend them to anyone. false